BEEF and sheepmeat processors feature prominently among Australia's largest privately-owned companies, according to market research published on the weekend.
And not surprisingly, a key distinguishing feature is the strong rises recorded by processors in sales turnover plus other revenue.
Using financial data collated by research firm IBISWorld, the Australian newspaper on Saturday issued a comprehensive list of the nation's 500 largest privately owned (i.e. not publicly-listed) companies, ranked by turnover.
Included were 14 stakeholders directly associated with the meat and livestock industry – 12 of which were either processors, or non-packer exporters.
The red meat presence on the list sends a number of key signals, in Beef Central's opinion:
It clearly reflects the importance of the red meat industry in the context of the nation's broad business activity. While sectors like the superannuation fund industry, construction, transport and mining were prominent, red meat nevertheless occupied a surprisingly large number of entries.
Unlike most other business categories (mining is an exception), beef entries were universally located in regional and rural areas of Australia. It sends a clear signal about how important the red meat industry is as an employer at regional/rural level, rather than within metropolitan areas, like most other businesses. The top four red meat entries alone support close to 9000 regional full-time staff.
Without exception, the red meat companies listed displayed increased turnover last financial year. In fact some, like Victoria's G&K O'Connor, and NSW's Northern Cooperative Meat Co, were among the list's star performers in terms of turnover growth, recording rises of 35.9pc and 28.6pc respectively. That reflects what the industry has known all year: Australian red meat processors, particularly those with access to international markets, are enjoying a once-in-a-generation business opportunity, driven by an abundance of slaughter cattle at cheap prices because of widespread drought, along with unprecedented demand for Australian beef on the international stage. Where once the red meat processing sector was characterised as being a "high-volume, low margin" business, some would argue it has turned, this year, and last into a "high-volume, high-margin" business.
Presented here is a quick snapshot of the red meat stakeholders appearing on the Top 500 Private companies list, their turnover for 2013-14 and percentage increase on the previous year:
6: Teys Australia.
Results for the Teys Australia Cargill joint venture clearly reflected the dramatic rise
in volume and price for beef seen over the past 12 months, rising from position 19 on the Top 500 list last year to position 6 in 2014. Teys revenue for the 12 months to the end of June this year was quoted at $2.6 billion, a rose of 18.4pc on the year previous. Staff numbers rose to 4795, up 6.6pc.
19. Manildra Group.
While Manildra has broad based investments in agribusiness, beef and sheepmeat processing is a growing part of the company's operations. The company this year bought the Cootamundra export abattoir to add to its diversified investments. Manildra lifted from position 37 to 19 this year, with turnover listed at $1.25 billion, up 19pc.
29. Thomas Foods International.

South Australian-based TFI, formerly known as T&R Pastoral, continues to make investments in its sheepmeat and beef processing business and supply chains. Rivalling JBS in size as Australia's largest lamb processor, TFI also has a growing exposure to beef processing, through its Murray Bridge, Lobethal, Tamworth and Wallangarra facilities. TFI ranked 29 among Australia's largest private companies this year, up from 50 last year. Turnover was listed at $1.084 billion, up 0.8pc
47. Midfield Group.
Located in Warrnambool in the heart of Victoria's prime dairying region, Midfield Meats operates one of the largest capacity (on a single-shift basis) meat processing plants in Australia, with a throughput in excess of two million beef and small stock annually. Through its various divisions Midfield is a major player in the domestic and export market, with beef, lamb, veal, mutton and by-products traversing Australia and the globe.  The company rises from position 90 in 2013 to 47 this year, with turnover of $745 million, up 4.8pc from last year.
80. Sanger Australia.
Largest non-packer meat exporter on the list is Sanger Australia, which does not own processing bricks and mortar, but is responsible for much of the international sales and marketing for Bindaree Beef, Monbeef and other processors. Sanger has risen from 116 last year to position 80 in 2014, with meat protein sales valued at $500 million, up 7.9pc
86. Wellard Group.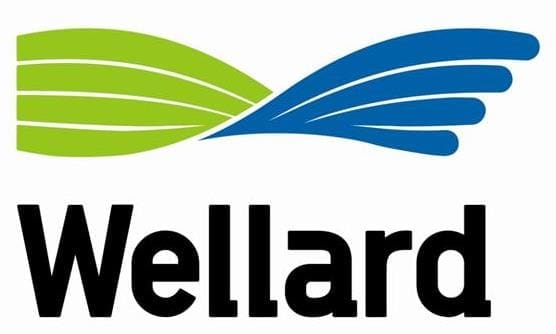 While Wellard's entry listed among the Top 500 is primarily due to live cattle and sheep export and shipping, the company holds some processing and sheep and beef production assets in WA. Wellard was listed at position 86 this year, with turnover of $487 million, up 45.8pc on a year earlier, and employing 412 staff.
143. Twynam Agriculture Group.
While Twynam Agriculture today has less exposure to the beef and sheep industries than it has had previously, the company nevertheless remains active in the field, in addition to its better-known cotton and grain activity. The Group operates an aggregation of farming properties with a total land area of 50,000 hectares in NSW, located in the Riverina and the Southern Highlands. The Group's rural enterprises include grainfed and grassfed cattle and sheep production, dryland and irrigated cropping and more recently, horticulture. Twynam lifts from position 143 last year to 112 this year, with turnover of $402 million, up 3.1pc.
125. Fletcher International Exports.
Roger Fletcher's mutton and lamb processing and by products business lifted 27 places this year to position 125, on turnover of $380 million, up 3.4pc year-on-year.
131. Bindaree Beef

John and Andrew McDonald and families' Bindaree Beef processing operation at Inverell rose from position 173 last year to 131 in 2014. Turnover rose 8.3pc to $373 million on the strength of volume and profitability in red meat processing, as outlined above.
189. Northern Cooperative Meat Co.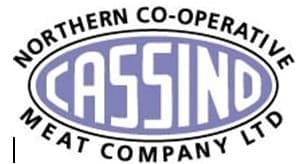 Casino's successful producer co-operatively owned beef, veal and lamb meat processing and service kill business jumped 88 places this year to position 189, on turnover of $270 million, up 28.6pc.
191. MC Herd.
Victoria's MC Herd beef sheep and lamb processing, value-adding and wholesaling business based out of Geelong jumped 31 places this year to position 191, on turnover of $268 million, up 5.7pc.
310. G&K O'Connor.
Pakenham, Victoria based meat processor and exporter G&K O'Connor followed the same trend as all other listed red meat processors this year, leaping 97 places on the Top 500 private companies list. It's turnover reached $164 million, IBISWorld suggested, up 35.9pc on the previous year.
An apparent oversight from the list is Trevor Lee's Australian Country Choice processing business in Cannon Hill, processing much of Coles Supermarkets' beef requirements for Eastern Australia. ACC would have turnover far in excess of the $64 million listed for the company in 500th position on the list, but for some reason it does not appear. ACC was referenced in this recent 'Qld Rich List' published on Beef Central.
The list included several other meat and livestock sector entries that had little to do with commercial activity, but still qualify under the terms of the assessment.
Examples were the producer-owned Meat & Livestock Australia industry service delivery company,  in position 418 on account of 'turnover' (read levies paid by stakeholders) of  $104.16 million, for the year closing June 30. As evidenced by recent cost cutting exercises put in place by the board and MD, Richard Norton, it is anticipated that that revenue figure will drop substantially next year, as slaughter numbers dry-up.
Another unusual entry was Australian Wool Innovation, in position 489, on account of revenue of $69.26 million, down 6.4pc on the previous year.