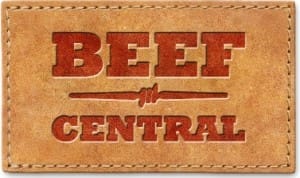 Beef Central published an article yesterday afternoon suggesting a number of Australian beef processors had been suspended from the China market.  The information was incorrect.
The five plants listed in the original article continue to have access to China, and are not under any suspension by Chinese authorities.
While the original article was taken down within an hour of publication, it was widely read both here and overseas before being amended.
We are aware that meat exporters were last night being contacted by overseas trade partners, concerned about the message and the implications in the original article. Beef Central apologises unreservedly for any difficulties created within the trade.
The root cause of the mistake appears to be inaccurate translation/interpretation of a Chinese language regulatory report. Unusual  time constraints yesterday did not allow us to carry out our normal fact-checking process before publication, after we were provided information about the issue from credible industry sources.
Beef Central takes great pride in its track record for accurate, reliable and news-breaking reporting on beef industry affairs over the past nine years. But on this occasion, we let our readers, and ourselves down. For that, we are sorry, and will learn from our mistake.
We're anticipating a statement from the Australian Meat Industry Council, which will be added to this item later today.