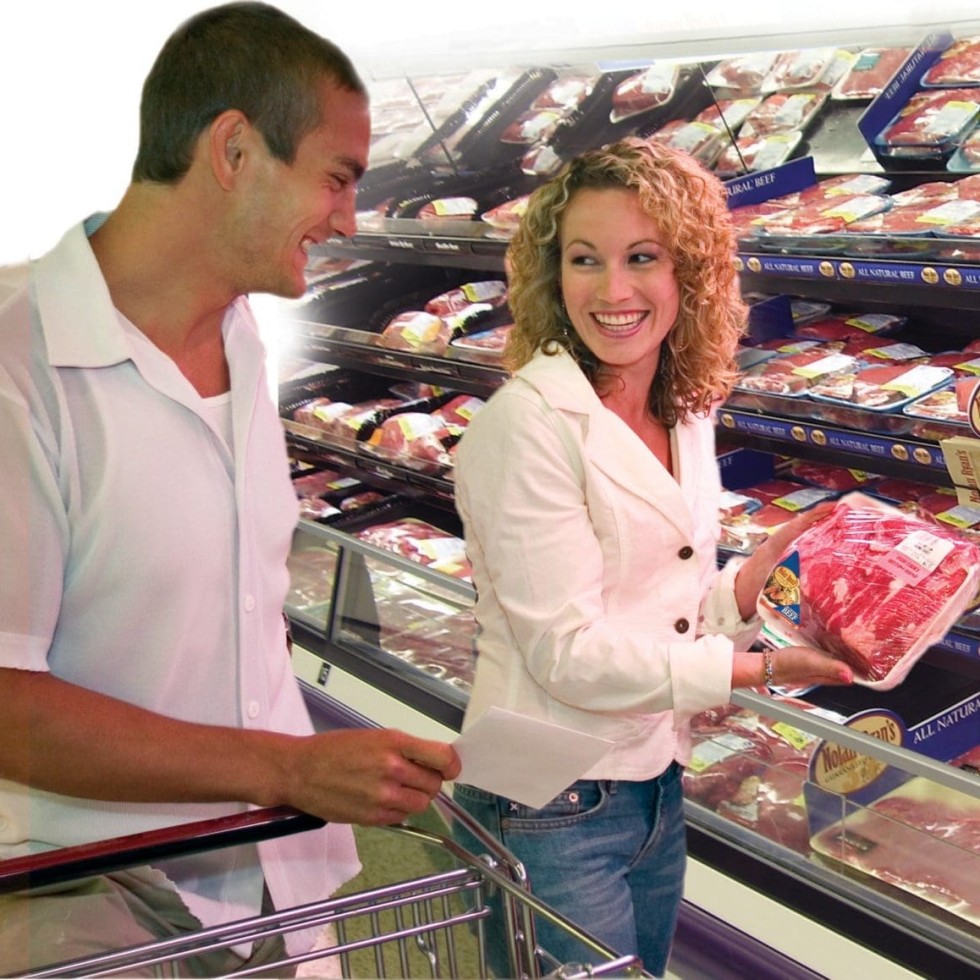 With US retail beef prices at record highs in 2011, often 10 percent higher than in 2010, it's little surprise that price has taken on an ever greater role in US consumers' meat purchasing decisions.
Price per pound has solidified its number one ranking as the most important decision factor for US consumers, according to the seventh annual Power of Meat study conducted for the American Meat and Food Marketing Institutes.
Total package cost is now the second most important decision factor, surpassing product appearance, the study said. The study revealed that consumers spent more on meat and poultry in 2011 than in 2010, but bought less by volume.
This again reflects the record high US beef and pork prices. The All-Fresh Beef price in 2011 averaged US$4.444 per lb, up 10.4pc from 2010. The USDA Choice grade beef price averaged US$4.827, up 9.8pc.
Steve Kay's US Cattle Buyers Weekly last week reported that analysts expected consumers this year to continue to base their meat purchases on price per pound.
"Beef prices are at new record high levels and will likely remain that way most months of the year," CBW reported.
"The real issue for the beef industry is what happens to consumer spending on beef if retail prices rise another 10pc or more this year?"
The All-Fresh price last month averaged $4.640, up 9pc from January 2011 and the second monthly record in a row. The USDA Choice beef price averaged $5.093, up 12.1pc and the fifth monthly record in a row.
The All-Fresh price reflected live cattle prices at only $120 per cwt (versus $128 two weeks earlier), Andrew Gottschalk, from HedgersEdge.com told CBW. When all beef sales are considered, retail margins are minimal to negative in certain instances. Retailers will continue to advance prices to try and restore their margins, he said.

More shoppers opted to buy less
US shoppers who try to save money on groceries typically resort to a variety of money-saving measures both pre-trip and in the store, the AMI/FMI study says.
But for the first time in 2011, the share of shoppers opting to buy less and thus spend less equalled the share using lists, coupons and other saving measures. Meat and poultry dollar sales increased 2.5pc from 2010, but volume sales decreased 5.3pc as a result of inflation across proteins.
This reinforced a belief among analysts that beef sales this year will increasingly depend on consumers paying more for beef, because they are buying less, CBW said.
"They will in part do the latter, because USDA forecasts that available beef supplies will decline to 54.7 lb/person (24.86kg) this year from 57.3 lb (26kg) in 2010. USDA's forecast, though, is based on US domestic beef domestic production this year being 25.225 billion lb. Analysts say this number might be 500M lb too low," CBW said.
Consumer focus on price and value was further underscored by the growing share of shoppers engaging in pre-trip research and planning meals around promotions, the study says. An even greater share compared prices while in the store. The end result was greater shopper flexibility to adjust purchases to spend less.
Other points from the study, which detailed the findings of a national online poll of 1340 consumers conducted in November, included:
full-service supermarkets continue to be a stronghold for fresh meat and poultry
price-related promotions are especially effective for steering customers to a certain kind of meat or poultry and slightly less effective for the amount purchased
private-brand meat and poultry remains popular
meat and poultry play an important role at the American dinner table, with chicken and beef making up the largest share of purchases
the fresh category continues to be much larger than the heat-and-eat and ready-to-eat categories
despite the popularity of meat and poultry, shoppers' knowledge and preparation skills leave much to be desired
better quality and greater variety are the two key areas for those shoppers that say retailers can improve their meat counters.
The annual Power of Meat study is sponsored by Sealed Air's Cryovac division, a major supplier of vacuum packaging technology in the Australian beef industry.