A powerful combination of population and income growth will shape the importance of emerging global economies as customers for Australian beef, the ABARES Outlook 2012 conference was told yesterday.
Meat and Livestock Australia managing director Scott Hansen told the audience that either separately or in alliance, these two factors would have a significant bearing on future demand for Australian beef.
This year's Outlook conference attracted a strong attendance from larger corporate cattle producers, processors and exporters and beef food service and retail chains.
"Putting population growth and improvement in standard of living together, it's impossible not to conclude that there will be appreciable increased demand for beef globally over the next five years," Mr Hansen said.
"When that is lined-up alongside supply capabilities in major beef producing nations, we think there is going to be a significant shortfall between supply and the potential for greater demand. That leads to an optimistic outlook for exports and the beef market in general over the next half-decade."
Different geographic regions were likely to have somewhat different demand drivers.
"Looking purely at population growth, even though the US is far from being one of the fastest growing population bases – expecting to show only 4 percent expansion over the next five year period – it still represents an extra 13 million Americans," Mr Hansen said.
"Multiply that by the US beef consumption rate of around 40kg per capita, and the US may even out-rank some of the emerging economies in terms of overall beef demand, because many of the emerging economies are coming off a very low consumption base."
However when the increase in incomes in developing economies is taken into account, this was where the real increases in demand started to appear.
"We know historically that as incomes increase, consumers look to move up the protein chain, and aspire to eat more beef, both more frequently and in larger portions," Mr Hansen said.
In contrast, in developed economies when there was an increase in income, the trend was to more eating out, rather than eating at home, and a relatively larger increase in more expensive beef cuts.
For optimum carcase utilisation, a combination of both was ideal.
If the only growth being experienced was in population size, there would be significantly increased demand at the manufacturing end of the business, as well as for cheaper white meats like chicken and pork. The addition of income increases through higher GDP ensured that pattern is targeted more towards beef, including more expensive items.
South America growth
On a regional basis, the graph published above shows that somewhat surprisingly, the combination of income growth and population growth identifies South America as the region with highest potential for growth. South America is likely to require an extra 3.8 million tonnes of beef over the next five years.
In order to fill that increased demand, however, Brazil would only need to increase its current beef production by 7pc. OECD and other forecast groups have Brazil increasing its production by 10-15pc over the next five years. Largely, the increases in South American beef consumption over the past five years due to greater prosperity and population growth has been easily met by increased local production, with surpluses finding their way onto the international market.
India is also seen as a potential growth market for Australian beef, for similar population and economic growth reasons.
As part of a south/central Asia region displaying enormous population growth, India still has only very low per-capita beef consumption, at 2.1kg/head/year. The more important figure is the rapid increase in average income, forecast to grow by 30-40pc over the period to 2016.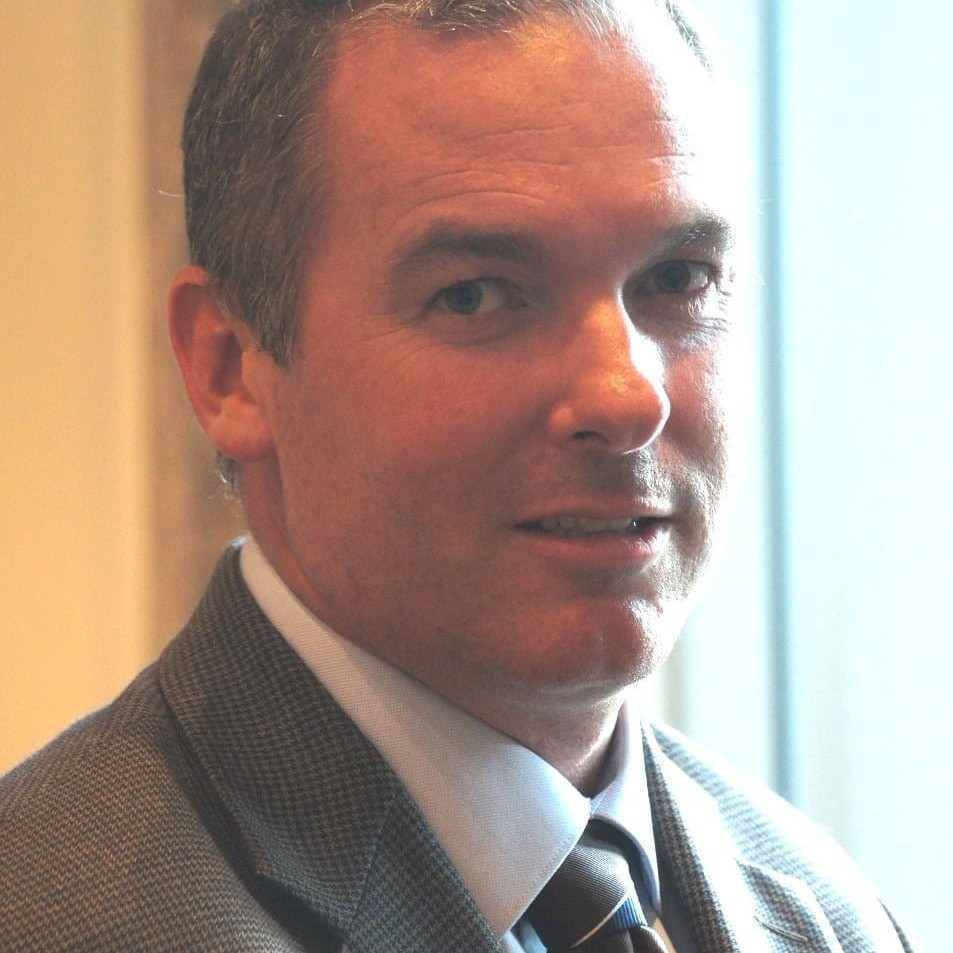 "But again, while there is enormous potential for greater beef demand, India and the South/Central Asia region would only have to increase its own beef production by 7pc to fill the forecast extra demand of 3.5 million tonnes," Mr Hansen said.
Surprisingly, forecasters say India is likely to either meet that demand, or have surplus product to sell on international markets.
In Southeast Asia, where there is both strong population and income growth, tremendous opportunity existed for Australia.
"We expect to see continued strong prospects across Southeast Asia in general, but outside of Indonesia, Australia is likely to face strong competition from both Brazil and India," he said.
In Indonesia itself, because of the constraint of supply from FMD-free countries only, that competition was likely to come more from New Zealand and the US.
The increased demand evident in Southeast Asia is likely to be only partially offset by local production increases.
"We still see imported beef and feeder cattle into the region as being a key supply source, as demand grows," Mr Hansen said.
While there would be continued strong opportunity in the manufacturing beef segment, MLA sees solid growth prospects in chilled and higher value meats through the rise of the region's tourism/resort and western travel activity, as well as domestic demand through food service.
Of all the markets surveyed in the graph published above (see larger version at bottom of page), China shows only modest growth in beef demand due to the population growth factor, but huge growth due to improving economic standards and income.
It was the growing middle and higher income brackets that Australia is hoping to tap into more in China, Mr Hansen said.
"We see the increase in frequency of consumption of beef meals in China – which continue to be eaten away from home, via the food service sector in banquets or social dining circumstances where beef has a status and prestige value – as being where the greatest growth will occur," he said.
"However there is also great opportunity for volume growth in the increasing use of beef in hot-pot style cooking across the nation. At the same time, the growth in western style food outlets, whether that is fast food like McDonalds, or family steakhouse restaurants, continues to provide an opportunity to direct better cuts into the Chinese market."
China itself, also has potential to increase its own beef production, but not to the extent that it can keep-up with increasing beef demand across the region, MLA suggests.
Increased global carcase weights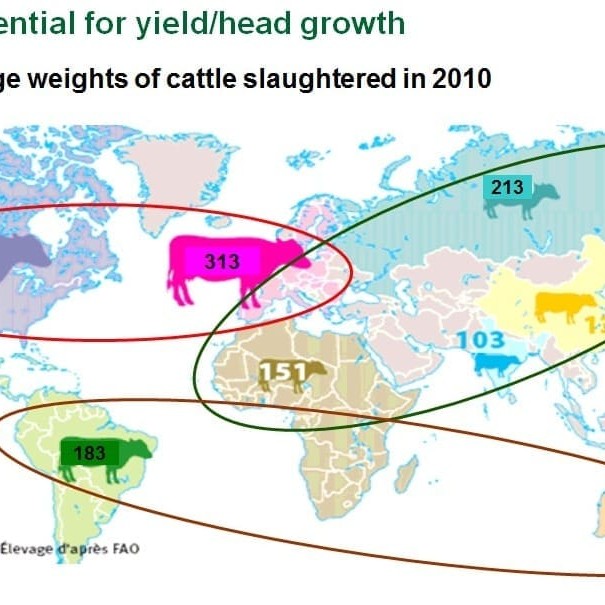 While beef herd increases in countries like India and Brazil had added 23 million cattle to the world population over the past 10 years, whether that was repeatable or not over the next decade was questionable, Mr Hansen said.
What was more likely was increases in average carcase weight, as a means of lifting beef production.
"A focus on genetics, husbandry and better feed availability could see a lot of production gained in higher carcase weights around the globe," he said.
Carcase weights in India, for example, currently average just 103kg, and in China, 138kg, while Australia sits at 272kg and North America, 350kg.
In other regions, Russia is likely to continue to grow as a demand opportunity, however it is also likely to be the market where any increased production capacity from Brazil is likely to find a home.
"Russia will be a tougher market for Australia to continue to grow," Mr Hansen said.
The Middle East, in contrast, is showing enormous growth in population, rapidly rising income levels, and before the recent political unrest, at least, an increasing and flourishing tourism industry. All of that pointed to good potential for export of a full range of cuts from manufacturing beef for food service through to high-end chilled grainfed.
"We see that continuing to grow, despite forecasts for modest increases in domestic supply bases in the Middle East/North Africa region. But that local beef production growth will be nowhere near what is required in future in that marketplace, and it holds significant opportunity for growth in Australian exports," Mr Hansen said.
The region, however, is an extremely competitive export marketplace, with competition from cheaper lower quality Indian product, as well as Brazilian beef at the mid-level retail and food service level, and the US at the higher end.
Mr Hansen again highlighted the advantage Australia held in being able to access the broadest possible range of international markets, by having 'done the hard yards' in providing and protecting a disease freedom and food safety record that ensured access to both traditional and emerging beef markets.
"There is a lot of improvement that still has to be made in access arrangements to some of these emerging and traditional markets, and that applies also to our export competitors. But the advantage that Australia has in basically unimpeded access to the global market allows our exporters to maximise the total value of every part of the carcase," he said.