SOME refer to it as 'zombie science' – old research that keeps 'rising from the dead' despite having been debunked, disproven or 'killed off' years before.
A common example is the often repeated claim in media articles that meat production generates more greenhouse gases than the entire global transportation sector.
US scientist Frank Mitloehner debunked the claim almost a decade ago, but notes that its persistence in media articles continues to fuel misleading assumptions about the linkage between meat and climate change.
So what should the meat industry do in response?
Should it actively seek to rebut and publicly counter every misleading or unsubstantiated claim reported about meat and its environmental impact?
While many in the industry might say yes, that approach is neither advisable or likely to be effective, according to one independent marketing and consumer behaviour specialist.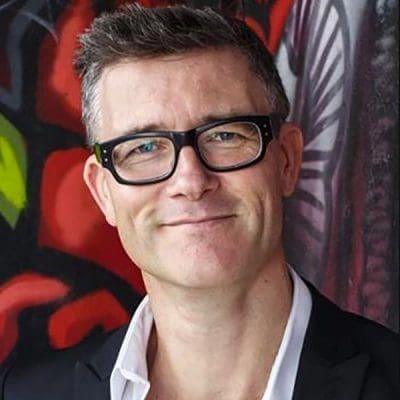 Howard Parry-Husbands (right) is an experienced marketing researcher specialising in branding, innovation and communications development. Among clients in various sectors his firm Pollinate has worked with MLA for 10 years, by providing independent market research demonstrating where consumer sentiment lies in relation to red meat and perceptions around environment and animal welfare.
Asked by Beef Central in a recent interview for his personal perspective on whether the industry should be working harder to counter public attacks against meat, he said engaging in the politics of conflict in the media would do little to help the industry.
When spikes in negative press occurred around a specific issue, the first response of almost any sector or organisation is to want to answer with an immediate rebuttal.
But that approach was unlikely to do the industry any favours, he said.
"There is an almost pugilistic, Westminster-system, debating society ingrained desire that I hear from all sectors, whether it is forestry or farming or Coles versus Woolworths, it doesn't matter, there seems to be a sense of if someone has said something we have to counter it," Mr Parry-Husbands said.
"Now what you're doing, if you think about it, is you're keeping the issue alive.
"Strategically this conflict isn't doing us any favours."
A self-defeating end game
The desire to 'win or defeat', is a reflection of modern society's system of conflict and debate, and is a "self-defeating end game".
"So someone criticises red meat over its animal welfare issues and red meat responds, well you're basically giving it oxygen.
"Your response is probably going to be based on some sort of fact or science-based opinion, and so is theirs.
"So what you are doing now is you are legitimising their criticism.
"We're going to end up in a situation where if you counter each of these spikes of negative press around any specific issue. you're actually legitimising both points of view."
One example was the anti-vaccination movement.
"If you just ignore the anti-vaxxers they actually don't have anything, there is no credible science… but by responding to an anti-vaxxer criticism, really what you're doing is you're giving it oxygen. If you just simply ignore it and it doesn't travel, when then it can't be promulgated, it can't grow."
Doing nothing is not the answer
However, nor did this mean the industry should do nothing.
There is abundant evidence that society is increasingly concerned with the food system as a whole, and the meat industry "would be ostriches not to recognise that".
People are legitimately concerned about their health and well-being, about rising obesity rates and mental health, and people are concerned about the current food system. Trust in our institutions, from government to industry and the media, is at all time low and people are not sure what or who to trust.
More recent headlines reporting that the newest generation now born will be the first in modern history to live shorter lives than the previous generation, have only reinforced that public concern.
"People need to believe and see evidence that the beef system and the food system can be trusted and has society's best interests at heart," he said.
"The issue is not that people will stop buying red meat because they're worried about drought, or they won't have lamb chops because they are worried about live exports to the Middle East, because that makes absolutely no difference whatsoever to my Sunday roast.
"But there is a rising anxiety across society about food production as part of the wider ecological system that is clearly in crisis.
"So unless they see red meat production as trustworthy and has the consumers' best interests at heart, then they're not necessarily going to believe it is not part of a broader broken system.
"So what is needed is a much more considered strategy to reframe public perception, i.e. to get people to look at the red meat industry in a different way, not just as a part of these false dichotomies of good/bad."
What should a reframe look like?
By trying to defend current practices the industry was not actually providing people with a hopeful, more positive solution, he said.
In developing the Australian beef sustainability framework, he believes the industry is on the right track – but he also believes it needs to go further before it can serve as a tool to build consumer trust in the industry.
The fact the framework has been developed with a wide range of stakeholders, academics, scientists and some of the best minds from both within and outside of farming will help the industry move from being reactive to proactive.
Consumers need to know what Australian red meat sector stands for
However, he believes data and evidence is required for some stakeholders and as insurance, but what is required for consumers is a positive narrative: What does Australian red meat production stand for?
"The industry needs a narrative for the role of red meat in the food system, and a way of talking about the sector that makes the general public, say 'okay, that makes sense', and from that they would now expect to see changes in behaviours that would represent steps toward that sustainable vision."
There is an opportunity to reframe how society is currently viewing red meat from one where they have a growing concern, to one where they see the important role the industry plays in producing high quality natural food and managing the natural environment and storing the world's carbon.
Industry must stand together and not tolerate bad performers
As someone from outside of farming who has worked with the red meat sector in recent years, Mr Parry-Husbands also made the observation that the entire industry must work more closely together.
"This sector needs to work together from Queensland to Tasmania, from WA to the edge of NSW, whether it is graziers, or feedlots, or processors.
"The industry needs to act to demonstrate this, and this has huge implications for those farmers who do not demonstrate best practice. The red meat industry needs to set shared standards and call out its bad performers: Why do we tolerate them?
"Society is overwhelmingly extremely concerned about environmental issues and as a sector, I believe it has have utterly failed to have a significant, progressive and realistic voice in that debate
"What we need more than anything else is we need to all work together."