A Queensland Police investigation has led to calves which were removed from a stock route near Yuleba in South Western Queensland being returned to their owner.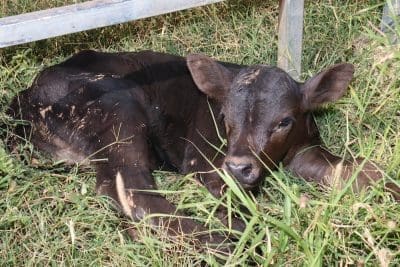 Detective Sergeant Scott Jackson said police from Queensland's Major and Organised Crime Squad (Rural) at Roma executed a search warrant on a property situated in Yuleba North.
Det Sgt Jackson said police were responding to a complaint that calves had been removed from a mob being moved along a stock route near Yuleba.
He said a male person was confronted loading calves into his motor vehicle. After being approached by an employee the calves were released back to the drover.
After the cattle were locked into the camp on dusk, it was noticed that two cows had not mothered back to their calves.
Drovers then retraced their steps and it was discovered two calves were missing.
Police investigations subsequently located two calves in possession of a Yuleba North man.
The calves were seized and later returned to the owner.
Det Sgt Jackson said police wished to remind any person that collecting animals from a stock route can lead to charges of Stock Stealing, and persons having to face a court.
Source: Queensland Police. If you have information for police, contact Policelink on 131 444 or provide information using the online form 24hrs per day.
You can report information about crime anonymously to Crime Stoppers, a registered charity and community volunteer organisation, by calling 1800 333 000 or via crimestoppersqld.com.au 24hrs per day.