The Queensland Police Service is currently investigating a complaint from a cattle property situated on the Carnarvon Highway between Surat and St George in relation to  approximately 200 head of missing cattle.
The Droughtmaster cows were being prepared for sale this week, and a muster has failed to locate any sign of the animals. The cows were branded and earmarked.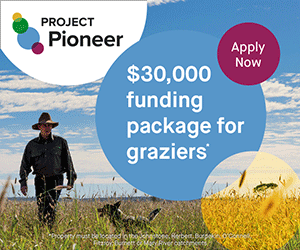 The animals were last sighted on March 13.
Current investigations have identified tracks believed to belong to the offenders.
Tracks located suggest the offence was completed by offenders on horses, and moved on foot to the stock route.
Police are seeking any information from any witness or any person that may lead to the identity of the offenders.
If you have information for police, contact Policelink on 131 444 or provide information using the online form 24hrs per day.
You can report information about crime anonymously to Crime Stoppers, a registered charity and community volunteer organisation, by calling 1800 333 000 or via crimestoppersqld.com.au 24hrs per day.
Source: Queensland Police