QUEENSLAND Police officers are urging activists who illegally trespassed onto the Lemontree Feedlot near Millmerran in March to turn themselves in, warning their own live-steramed footage will be used to track them down if they don't.
As part of their investigations Police also revealed today they have recently arrested a further four people involved in the trespass.
This included one alleged trespasser who has now also been charged with drug related offences overnight after a sophisticated hydroponic cannabis set up was discovered in their residence.
After executing a search warrant, Detectives from Toowoomba Major and Organised Crime Squad (Rural) investigating the trespass offences uncovered the cannabis at a unit in Rocklea, Brisbane and seized a cannabis crop valued in excess of $30,000.
Police have today provided a link to live-streamed vision of people entering the feedlot on March 23, which can be viewed at this link.
With the release of the vision from March 23, investigating officers are appealing for those involved, shown in this video, to come forward.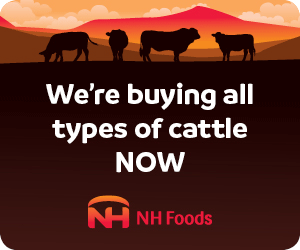 "If you are in this vision, you are encouraged to contact police," Detective Inspector Troy Pukallus of the Major and Organised Crime Squad (Rural) said.
"This is your one opportunity to do it at your own volition, before we come knocking on your door."
Police have reminded members of the public of the seriousness of trespassing and discouraged those who may be thinking of trying something similar.
"Unauthorised entry by animal activists to places where animals are kept in Queensland occurs without regard for animal welfare, biosecurity, food safety and workplace health and safety risks," Detective Inspector Pukallus said.
"This activity will result in prosecution."
Following the overnight drug detection a 38-year-old Brisbane man was subsequently charged with six drug related offences and was also interviewed and charged in relation to the trespass incident at Bostock Road, Millmerran.
The man will appear in the Toowoomba Magistrates Court on June 25.
14 people have now already been charged in relation to this incident at Millmerran.
A number of these charges have already been finalised in court with fines ranging from $500 to $1,300.
Queensland Police have asked for anyone with information on this matter to come forward and contact police, either about their own involvement or another person whom you may know.
If you have information for police, contact Policelink on 131 444 or provide information using the online form 24hrs per day.
You can report information about crime anonymously to Crime Stoppers, a registered charity and community volunteer organisation, by calling 1800 333 000 or via crimestoppersqld.com.au 24hrs per day.