AUSTRALIA'S plant-based meat sector is on the cusp of massive expansion, potentially contributing up to $3 billion to the nation's economy by 2030, according to a new economic modelling report released this week.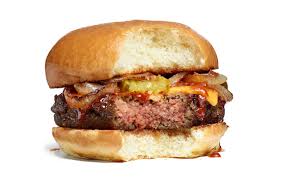 The report Meat The Alternative: Australia's $3 Billion Opportunity claims to be the first analysis of its kind globally that quantifies the current and potential size of a plant-based meat sector and its impact on a national economy.
The findings suggest Australia's plant-based meat sector currently generates almost $30 million in economic value, $150 million a year in consumer expenditure and supports 265 jobs.
By 2030 it is projected to grow to between $398 million and almost $3 billion a year in economic value and between $1.4 billion and $4.6 billion in consumer expenditure, a range reflecting potential conservative, moderate and strong growth scenarios.
Modelling was commissioned by Food Frontier*, described as an Australian/NZ 'think tank' for alternative proteins, and conducted by Deloitte Access Economics, with a focus on national and state economies and employment opportunities.
Under the moderate scenario, on which Food Frontier has based its recommendations, the sector will generate $1.1 billion in economic value, almost $3 billion in consumer expenditure, and employ more than 6000 full-time employees.
"This research demonstrates overwhelmingly strong growth prospects for Australia's plant-based meat sector over the next decade," said Food Frontier CEO, Thomas King.
"It comes off the back of a wave of new plant-based meat products, enabled by advances in food science and culinary creativity, that aim to mimic the sensory experience of eating conventional meat with fewer environmental and health impacts," he said.
"We're facing a multi-billion-dollar opportunity for Australia to become a global plant-protein powerhouse, and the great news is we already have the intellectual and infrastructure assets to seize it," he said.
According to the report, Australian farmers have a potentially lucrative opportunity to grow crops for the plant-based meat supply chain and secure market share from imported products, demonstrating how the emerging sector complements Australian agriculture.
Victoria stands to gain 31pc of predicted manufacturing and jobs, with New South Wales a close second with 29pc, followed by Queensland with 22pc of market share. South Australia, Western Australia and Tasmania are set to gain 8pc, 7pc and 3pc respectively.
"Australia has a massive opportunity on its doorstep, which this report aims to quantify," Mr King said.
"Australia needs to act quickly to stake its claim in the global plant-based meat sector or risk being left behind by its competitors. Support from government and investment by business is urgently needed to drive nationwide job growth and the economic benefits projected over the next decade, ensuring a robust and competitive plant-based meat industry into the future," he said.
"From research and development into ingredients and high-protein crops, to capacity building across all stages of product manufacturing, a range of opportunities exist for investment, and grant and tax incentives, to help grow this new sector."
Food Frontier says the rise in consumer interest in the plant-based meat category is already driving greater availability and variety of plant-based meat options in food service and retail outlets across Australia.
Its analysis shows more than 100 plant-based meat products from 21 brands are currently stocked in major Australian supermarkets, from 'traditional' alternatives to 'new generation' products, with a series of new product launches by top chefs and food producers planned in late 2019.
In restaurants and foodservice outlets, new product offerings include The Alternative Meat Co. burger in gourmet-burger chain Huxtaburger, and Beyond Meat's headline-grabbing Beyond Burger featured on Grill'd menus nationwide.
Market research for Food Frontier carried out by Colmar Brunton suggested that two-thirds (67pc) of Australians have not yet tried plant-based meat products, highlighting the opportunity for category expansion. Additionally, the survey claims one in three Australians (32pc) are limiting their consumption of conventional meat, driven by increasing awareness about the impacts of their food choices.
Food Frontier said it believed that recent well-publicised warnings and recommendations from the UN's International Panel on Climate Change, EAT-Lancet scientists, and the Australian Heart Foundation concerning the environmental and health impacts of meat cannot be ignored as drivers of consumer interest in plant-based meat.
"More and more Australians are discovering that plant-based meats mean enjoying their favourite meals, from sausages to meatballs, while having a lighter impact on their health and the planet," Mr King said.
"The economic evidence is in, and Aussies are voting with their wallets. With the right political and economic will, Australia can fulfil its potential to build a globally competitive, multi-billion-dollar plant-based meat industry.
"These findings should encourage business and the Australian Government to leverage the nation's unique strengths and capabilities and become a leader in sustainable food innovations like plant-based meat," he said.
"By boldly embracing this opportunity, we can fundamentally shape the food system for generations to come."
* About Food Frontier:
Food Frontier describes itself as a not-for-profit think tank and industry accelerator creating the ecosystem for a more healthy and sustainable food future. The organisation seeks public donations towards its work, saying the conventional food system is at 'breaking point.' It claims to solve "some of the biggest threats to public health and sustainability by working across the Asia Pacific to accelerate growth in plant-based meat and cell-based meat." The organisation is founded and chaired by Thomas King, self-described as a 'future food specialist', claiming to have driven food, environmental and poverty alleviation initiatives across five continents over the past five years, leading to him being named Young Australian of the Year VIC in 2015. Realising the limitations of industrial livestock production to sustainably feed the world's growing population, he founded Food Frontier in 2017 to accelerate alternative proteins and create a more diversified, sustainable and future-proof food system. He was made a Myer Innovation Fellow in 2019. "To feed our growing human population while protecting our health and environment, we must find better ways of producing food," Food Frontier says. "Reducing our reliance on the industrial production and over-consumption of livestock is central to this. Fortunately, food science and human ingenuity give us the ingredients we need to create nutritious food without the severe problems inherent in our current systems."