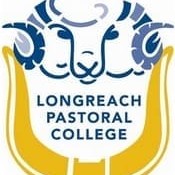 It's not too late for young people interested in a career in the extensive livestock industry to consider undertaking one of the courses offered in the field by Longreach Pastoral College.
The College is offering a new program commencing in February.
This year's program still offers national qualifications, such as Certificates 2 and 3 in rural operations and Certificate 4 and Diploma in agriculture, but the new format also offers twelve weeks of hands-on industry experience, broken into two-week blocks spent either on properties or with industry service-providers.
The new program also incorporates greater hands-on practical skills training on campus.
The two-year extensive livestock program allows students to specialise, if they prefer in either sheep or cattle, or combine both.
The college also continues to offer its highly-regarded Certificate 3 in Horse Breeding and will also be offering a Certificate 4 in Agriculture with emphasis on horses in second semester. A diploma course is also offered in agribusiness.
The new courses also include more emphasis on animal welfare, supply chain management, risk management and forage production and conservation. An on-campus abattoir offers training in the slaughtering and processing of livestock for on-property consumption.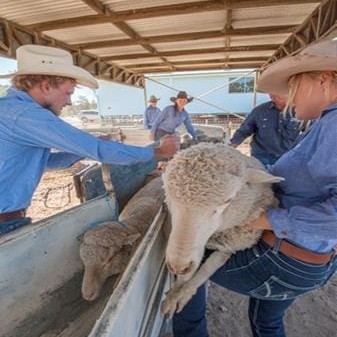 Longreach's new director, Dr Marion Titterton, said where once the courses were 12 months (certificates 1, 2 & 3) and six months (certificate 4) giving an 18-month duration, the new course had been extended to two years in length, to account for the industry workplace experience component.
She and the new College Board were agreed that the new program would produce the type of work-ready graduates the extensive grazing industry was looking for.
"It gives us the advantage of additional industry experience, together with more routine on-campus practical work," Dr Titterton said.
Students can opt to finish-up after completing one of the qualifications, or stay on for others.
Students can choose to live on the college grounds, or in the nearby town of Longreach. The college has 140 individual air-conditioned student rooms with access to telephone, internet and television, with communal facilities for relaxation and recreation. A laundry service and laundry facilities are available. The college provides dormitory supervision for students less than 18 years of age, and employs a late night duty security officer.
Course cost is between $3000 and $5000 per year, plus accommodation.
Another 10-15 additional students can still be catered-for in the 2014 course program, due to commence on February 3.
More details can be obtained here:
Phone (Freecall) 1800 888 710, asking for Longreach Pastoral College.
Email: enquiries@aacc.edu.au
Website: www.aacc.edu.au (click on Longreach Pastoral College)
Facebook: facebook.com/AACC Agriculture