Beef Central plans to publish an occasional list of recent significant appointments occurring across the red meat supply chain, both private sector and government. Details for submissions for future listings are published at the bottom of this article….
Former MLA staffer joins Stanbroke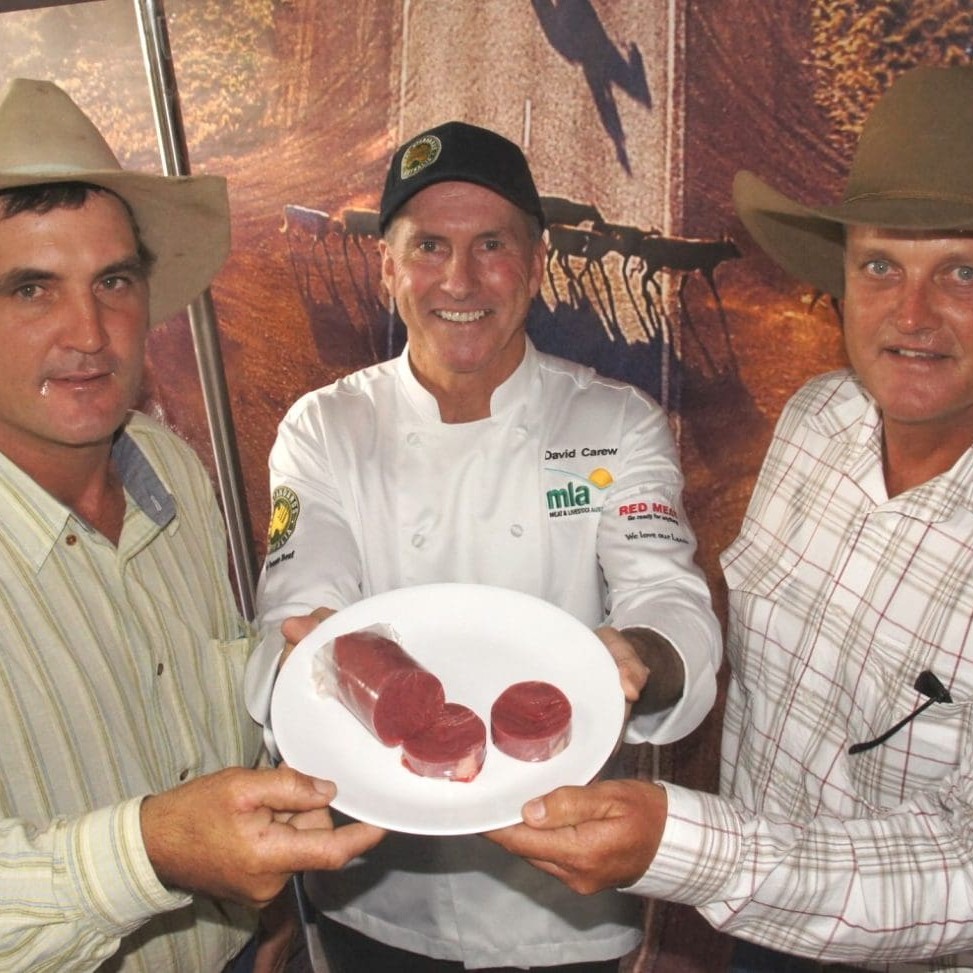 Former Meat & Livestock Australia product development manager David Carew has joined Stanbroke Beef in a newly-created position.
As the vertically-integrated supply chain company's further processing manager, Mr Carew will be responsible for development of further processing capability, value-adding, and customer red meat training and promotion within the company's operations.
He will work out of Stanbroke's head-office at Grantham in southeast Queensland.
A highly skilled chef by trade, Mr Carew spent the last eight years at MLA, where he specialised in developing industry and enterprise capabilities in meat value-adding. This included identifying new market opportunities and emerging technologies, and working with meat processors and value-adders to develop sustainability through better cuts utilisation, and launching new value-added products.
His entry into the beef industry occurred in the 1980s, when he worked as part of the legendary Midco Black program – widely regarded as the trailblazer in the field of branded beef programs in this country. Along his varied career path, Mr Carew has worked in abattoirs, processing facilities, the supermarket sector, and numerous restaurants, hotels and restaurant chains around the world.
He has also become well-known for performing chef Master Classes and red meat cutting and cooking demonstrations at trade shows and industry workshops around the world.
Before joining MLA in 2005 he worked for burger pattie manufacturer OSI as product development manager, and Hastings Food Processing's Meltique marbled beef program, as operations manager.
ABRI appoints new managing director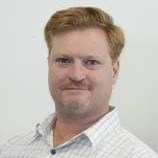 The Agricultural Business Research Institute (ABRI) has announced the appointment of Dr Deon Goosen as managing director, commencing in early July.
Dr Goosen has most recently been deputy director of the Julius Kruttshnitt mineral research centre at the University of Queensland. Prior to this he has worked at the Roslin Institute in the UK and the Sugar CRC in Brisbane, focusing on commercialisation and technology transfer of various research outcomes.
His undergraduate science training was at the University of New England in the early 1990s, studying quantitative genetics under UNE's Professor Brian Kinghorn before being awarded a PhD in 1997.
Chairman of the ABRI board of directors, Anthony Coates, welcomed the appointment, saying Dr Goosen brought a wide range of skills and experience to the role.
Mr Coates said Dr Goosen would bring a new outlook to ABRI, positioning the company well to expand on the agribusiness information services that the company currently delivers to the livestock industry around the world.
His appointment follows the decision by Murray Scholz to step down as managing director in July due to personal circumstances requiring him to relocate to Albury. Mr Scholz will remain with the company within the Software Development Division.
ABRI specialises in servicing the domestic and international livestock industries through the provision of agribusiness information services. Its best-known product is the BreedPlan genetic evaluation service for beef cattle.
Bank strengthens animal proteins research team
Rabobank's Food & Agribusiness research and advisory division has appointed analyst Lloyd Setter to its animal proteins research team.
Mr Setter joins the bank's research division among some 80 analysts globally who undertake high-quality research and analysis of the agricultural sector, where he will help to cover the Australian and New Zealand beef and sheepmeat industries.
Rabobank Food & Agribusiness Research and Advisory head Luke Chandler said Mr Setter would be a valuable addition to Rabobank's animal proteins research team, committed to providing relevant information and support to the bank's clients and stakeholders.
"With a proven academic history in agriculture and having been raised on a cattle farm in southern New South Wales – he is an excellent addition to our research division," Mr Chandler said.
The local Australian and NZ FAR team is part of a global network of food and agriculture research analysts spread across every major production and consumption region of the world.
Mr Setter – who is originally from a family cattle property near Wilton in the Southern Highlands region of NSW – graduated with honours from Sydney University with a bachelor of Agricultural Economics, after secondary schooling at Hurlstone Agricultural High School.
New head for DAFF's export meat programs
Barbara Cooper has taken over as the director – export meat programs within the Federal Government's Department of Agriculture, Forestry and Fisheries.
She replacing Elizabeth Wilcock, who has moved to a new position in the DAFF Brisbane office, where she will continue to play a role in the Export Meat Program.
Ms Cooper has worked within DAFF's Food Division in various roles for many years, including terms in certification, EUCAS, Organics, EXDOC and product integrity areas.
Extension for CSIRO chief executive
Dr Megan Clark has agreed to extend her term as CSIRO chief executive to the end of 2014.
The extension will allow her to execute CSIRO's strategy focused on 'answering the big questions' and increasing Australia's productivity through the organisation's world class science capability, a CSIRO statement said.
Under Dr Clark's leadership over the past four and half years, CSIRO has significantly increased its engagement with industry and the community. She has set the CSIRO vision of building five global innovation precincts for Australia in plant and agricultural, resource, environmental, human life and materials and manufacturing sciences.
Dr Clark will continue to implement CSIRO's 2011-15 strategic objectives including providing a platform for the organisation under a future new chief executive, to lead the development and implementation of the 2015-2020 Strategic Plan.
"I am very proud of the impact that CSIRO is delivering to the nation under Megan Clark," CSIRO chairman Rod McKeon said.
"We've seen the Hendra virus vaccine developed and brought to market in three years, fast Wireless Local Area Networks are now licensed for use in billions of devices worldwide. These and many other examples are a demonstration of passionate leadership with a deep commitment to applied science," he said.
Send your significant industry appointments for inclusion in this occasional column to: cath@beefcentral.com Key details should include who's been appointed; their job title and job description; who they have replaced (where applicable); where they worked previously; qualifications and past experience.