Beef Central publishes an occasional list of significant recent appointments, departures or achievements occurring across the red meat supply chain, both private sector and government. Details for submissions for future listings are provided at the bottom of this article….
AA Co's new sales and marketing manager
The Australian Agricultural Co has appointed Ben Carter to fill its sales and marketing manager's position, vacated after the promotion of Jason Strong as the company's new chief executive and manager director.
Mr Carter, originally from Crookwell in NSW, will head up the sales and marketing programs for AA Co's branded beef group, as distinct from Mr Strong's former role, which was company-wide. He was appointed in early March, and has now taken up his duties.
While his immediate past position was in dairy product sales, he has had extensive experience in the beef supply chain. Mr Carter spent the past year as sales director for Brisbane-based Total Foodtec, which sells dairy products to the retail, foodservice and food ingredient markets in Australia and overseas.
Prior to that he had spent 12 years heading up sales at OSI International Foods, one of the key global pattie manufacturers for McDonald's. During his term with OSI Mr Carter gained considerable beef processing experience, setting up the company's new Eagle Farm factory in Brisbane. Earlier he spent time at Mitsubishi's Midco Meats export abattoir, at Macksville in NSW.
Retirement ends 26-year connection with AuctionsPlus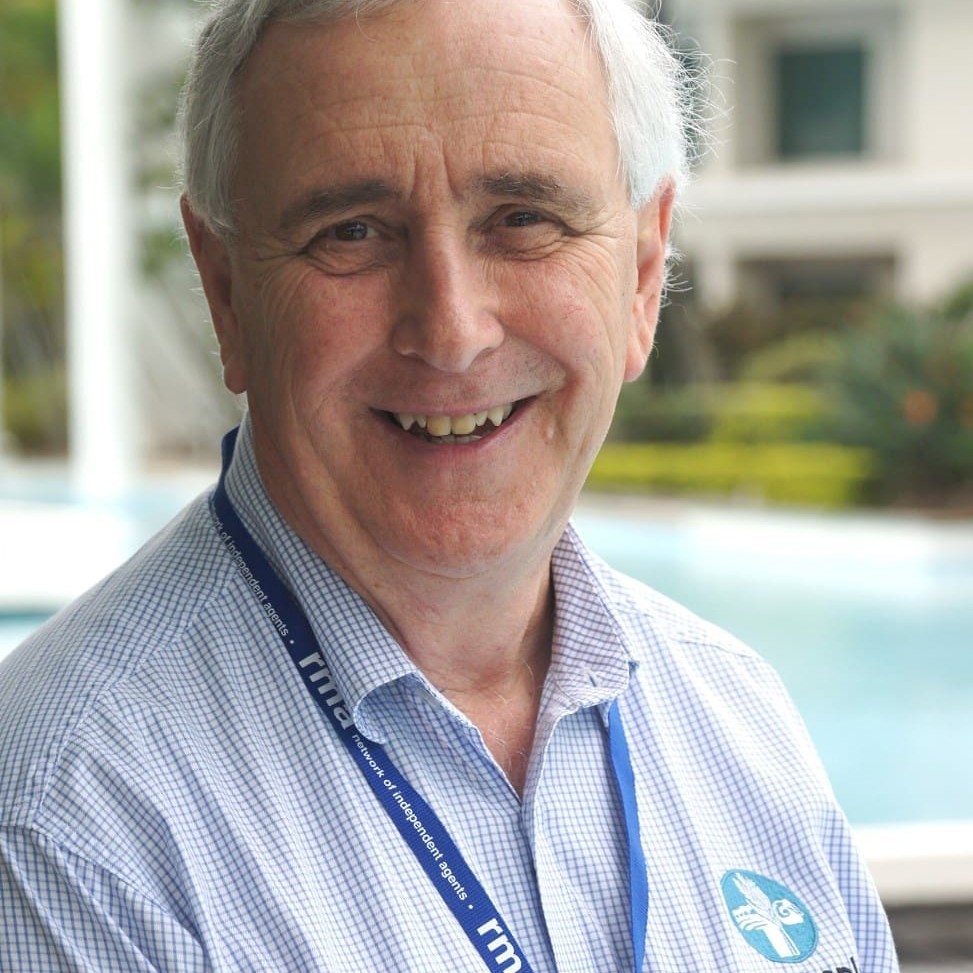 AuctionsPlus general manager Gary Dick will retire in July, bringing to a close a 26-year connection with Australia's online livestock marketing platform.
Mr Dick started with the AuctionsPlus predecessor, Computer Aided Livestock Marketing when the program started in 1987. He has been there ever since, barring a one-year absence from 1988, before returning the following year, as Eastern states sales manager, and later national sales manager. He took over as general manager in 2003.
He plans to retire to Cowra, on the NSW southern tablelands.
Mr Dick's position has been advertised on Beef Central's recruitment page, Jobs Central. Click here to view. AuctionsPlus hopes to make an appointment in time for a July hand-over.
WA salutes feedlot nutritionist
The Western Australian feedlot industry has saluted well-known feedlot nutritionist Dr John Doyle, naming him their 2014 recipient of the Elanco award for outstanding service to the WA grainfed beef industry.
Dr Doyle, the managing director of Integrated Animal Production, has consulted widely across the WA feedlot industry for many years. He received his award during the recent WA Lotfeeders Association conference.
"John is a wonderful friend of the WA lotfeeding sector and a person that this industry credits for WA feedlots taking what was a quantum leap in productivity and professionalism under his guidance," Elanco's Nathan Surawski said during the presentation.
John founded IAP in 1997, providing consultancy services to beef, dairy and pork industries in Australia as well as South Africa, Indonesia, the US and Argentina. Raised in San Antonio, Texas, he completed a Masters in nutrition at University of Arizona later complete veterinarian studies at the Tuskegee Institute, School of Veterinarian Medicine in Alabama. While practicing veterinary medicine he went on to complete his PhD in Nutrition in 1989 from Texas A&N, before arriving in Australia.
"John is just an incredibly smart bloke with an insatiable thirst for knowledge, matched by his love of imparting that knowledge in a way that helps others," Mr Surawski said.
Aside from consultancy, he has a keen interest in research and education. He has served as adjunct associate professor at the Queensland school of veterinary medicine and contributes to the University of Queensland's school of animal science with an animal industry lecture series.
"John has a remarkable capacity to simplify complex processes and, as his clients will testify, makes use of both science and production experience to identify the 'big rocks' within feedlot operations," Mr Surawski said.
New chairman for BLNZ
Beef + Lamb New Zealand, the country's equivalent of Meat & Livestock Australia, has announced the appointment of James Parsons as its new chairman. Mr Parsons, a sheep and beef farmer from Northland, had previously served as a Northern North Island director. He was raised on a family sheep and beef farm at Broadwood. Soon after leaving school he went shepherding in the South Island before completing a Diploma in Farm Management at Lincoln University. After graduating in 2008 he became a shearer and a few years later took over the family farm. He completed a Nuffield Farming Scholarship in 2008 and was elected onto the BLNZ board (then Meat & Wool New Zealand) in 2009.
Mr Parsons said he is honoured to have the opportunity to contribute more deeply to the NZ sheep and cattle industries. "Beef + Lamb New Zealand is a vehicle for farmers to invest as a group, in work that they couldn't do alone. Much of the core research and information we need in order to achieve greater profitability on our farms simply wouldn't exist without farmer investment through BLNZ."
BLNZ also has two new Farmer Directors to its board – George Tatham, representing the Eastern North Island electorate and Andrew Morrison, representing farmers in the Southern South Island electorate. They replace the former BLNZ chairman and Eastern North Island director Mike Petersen and Southern South Island director Leon Black, neither of whom sought re-election.
New COO For Harvey beef
Western Australia's largest processor Harvey Beef has appointed Peter Talbot as its new chief operating officer. Mr Talbot has had a diverse career across the red and white meat protein industries ranging from plant operations management to national procurement, and supermarket retailing.
In his most recent role he has spent the past four years as account manager with Cryovac Sealed Air in a sales and marketing capacity in Queensland. Earlier he was general manager with national value-added chicken retail group, Leonard's; general manager of supermarket retailer Foodland Australia's Action Supermarkets' meat category; national livestock and processing manager for Franklins supermarkets. Earlier still, he spent four years as operations manager at Woolworths Brismeat boning room and value-adding facility in Brisbane.
New CEO at Western Meat Packers
In other management appointment news from Western Australia, Western Meat Packers Group has promoted Andrew Fuda to become its new chief executive. The appointment was announced to staff at a recent function.
The appointment came following WMPG founder and principal, Rod Russell's decision to step down from the group's day-to-day operations. Mr Russell will remain as a WMPG director. Mr Fuda was previously the company's general manager.
Fullbright scholarship to methane researcher
CSIRO's Dr Carly Rosewarne, was recently awarded a Fullbright Scholarship in the field of climate change and clean energy. Dr Rosewarne is part of a large team of researchers working on a range of projects under the National Livestock Methane Program.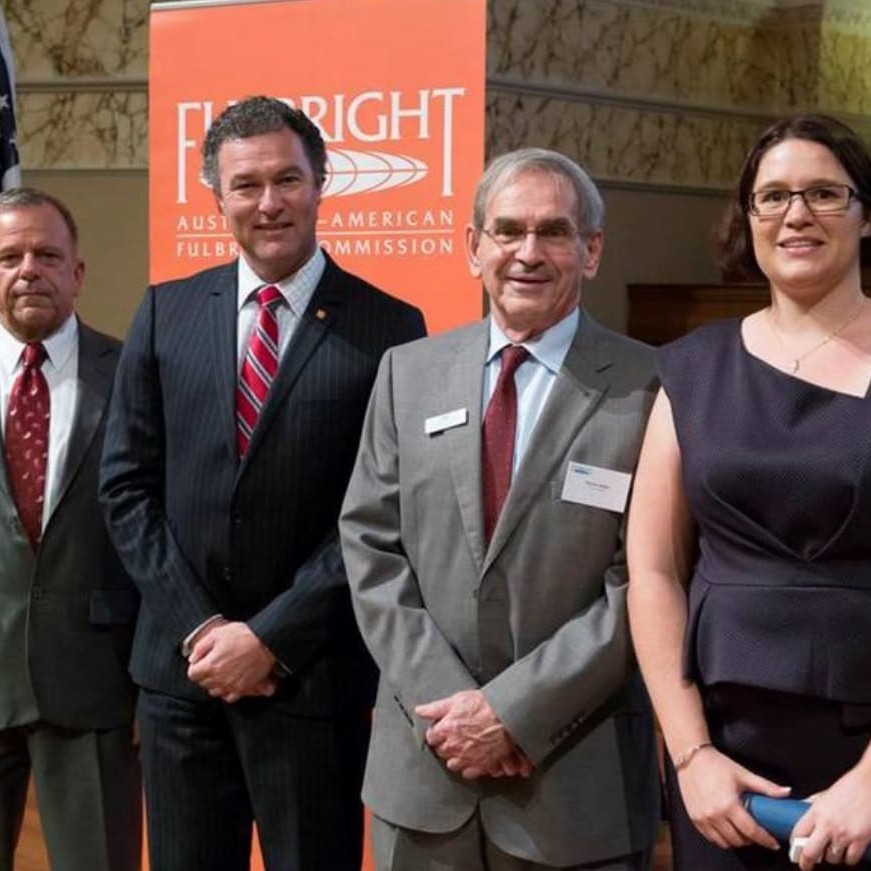 She will travel to the US to study at the US Government Department of Energy Joint Genome Institute in San Francisco. The four-month sabbatical will see Dr Rosewarne conducting a comparative analysis of genomes of methanogens (methane-reducing organisms) isolated from a range of environments, including ruminants, non-ruminant mammals, birds, termites and anaerobic digesters.
"This work will extend the scope of what I am trying to achieve in my current NLMP project, and provide the opportunity to work closely with some of the best scientists in the field of microbial genomics," she said.
The Fullbright Program brings together scholars from all over the world and from all fields of study. It represents a unique opportunity to meet people who have been united by this shared experience and bring back their experience to respective organisations.
New directors for Elders
Elders has advised the Australian Stock Exchange that it has appointed two additional non-executive directors. James Jackson and Ian Wilton will join the board effective immediately.
Chairman Mark Allison said both men brought extensive experience in the agriculture sector and strong financial management skills to the Elders Board.
"James' and Ian's combined skill set is of high relevance to Elders as we drive operational performance and effective capital management to succeed as a pure agribusiness," Mr Allison said. "Their appointment is in keeping with the commitment I made to shareholders at the Company's 2013 AGM about adding to the depth of financial management and agricultural experience on the board."
James Jackson has 25 years' experience in capital markets and agribusiness, both in Australia and overseas. He was a senior vice president with investment bank SG Warburg (now part of UBS) in New York and was a director of MSF Sugar from 2004 to 2012. Mr Jackson owns and operates a beef cattle enterprise in northern NSW.
Ian Wilton is a Certified Practising Accountant with senior executive experience across the agricultural sector. He has held CFO positions with the sugar division of CSR Limited, Ridley Corporation and GrainCorp.
With new director appointments confirmed the Elders Board's immediate focus will be to finalise the selection of a new Managing Director and CEO.
Changes at the head for property agency
Property agency Landmark Harcourts national general manager Darren Cole has moving on, taking up a new position with a global education firm, based in Australia.
Crain Yarrow, who previously was Landmark Harcourt's chief operating officer, will step-up to become national general manager of the specialist real estate firm, while coordinators will be appointed in each state to manage the company's state-based business.
Send your significant industry personnel movements, milestones or achievements for inclusion in this occasional column to: cath@beefcentral.com