Beef Central publishes an occasional list of significant recent appointments, departures or achievements occurring across the red meat supply chain, both private sector and government. Details for submissions for future listings are provided at the bottom of this article….
Big changes at the top for Landmark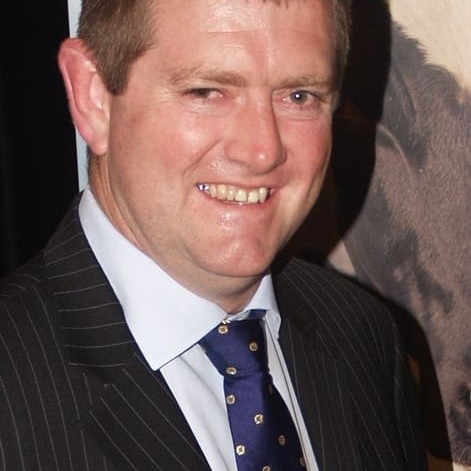 One of Landmark's most senior management executives was made redundant yesterday afternoon as part of a management restructure within the national agency company.
Cameron Hall was Landmark's general manager of agency operations, responsible for the strategy, direction and overall performance of the company's livestock, wool, real estate, insurance and finance activities delivered through Landmark's extensive rural and regionally based network of branches throughout Australia.
Mr Hall took up the position in 2011, after serving as chief executive of Livecorp, the live export industry's service delivery company (click here to view Beef Central's item flagging his arrival at Landmark).
Landmark managing director Tommy Warner said Mr Hall's responsibilities would now be absorbed with the company's senior management team, with chief financial officer Brad Crump taking on insurance and finance, and director of risk, safety and compliance Richard Dovison the wool and real estate responsibilities.
Mr Warner did not indicate whether further redundancies were to follow. However the departures in quick succession of Mr Norton, and now Mr Hall, now leaves an obvious large operations experience gap at the top of the Landmark pyramid. Any further redundancies would suggest that part of Mr Warner's brief since arriving in Australia is to do another 'Al Dunlap' and pull big licks of operating admin cost out of the business.
For those readers who may have missed news of his appointment earlier, American Tommy Warner took over as managing director of Landmark in September, succeeding Richard Norton, who left several months earlier after three years at the helm.
Mr Warner was previously the general manager for Landmark's parent company, Agrium's High Plains division in Canada.
Chair, boardmember returned for Cassino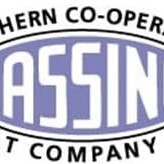 The board of the Northern Cooperative Meat Company at Casino has returned producer shareholder John Seccombe as chairman following last week's cooperative annual general meeting.
Mr Seccombe took over on an interim basis as chairman in January, when George Bennett decided to retire and not stand for re-election at the end of the year. Mr Bennett had sat on the board for the past 20 years, including the past four as chairman.
Mr Seccombe was up for re-election as part of the rules of the Co-operative and was re-elected to the board, and as chairman.
Also elected to the board for a three-year term this year was another producer shareholder, Neil Short. Mr Seccombe acknowledged the contribution and dedication delivered to the co-op by Mr Bennett during his time on the board.
New head for AWX's Agri division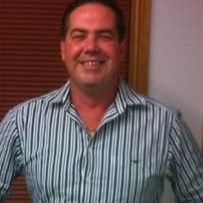 Specialist recruitment and labour resource provider AWX Group has appointed a new general manager for its agricultural division. Todd Brooks has worked in the beef industry for his entire adult life. He had 12 years' experience with JBS Australia's fore-runner Australia Meat Holdings, including six years at Dinmore as a QA officer and boning room supervisor, before moving to Beef City where he served as assistant manager and manager. More recently he served as chief operating officer at Harvey Beef in WA; general manager at Primo Quality Meats and more recently, business manager at Woolworths Brismeat operation in Ipswich.
AWX director Cameron Dart said Mr Brooks's appointment would take AWX Agri to the next level by delivering more value to its partners, and broadening the company's spectrum.
Mr Brooks said one of AWX's key attributes was the "strong value proposition the brand holds" – to be the leaders in developing and managing workforce for the Australian agricultural industry and providing innovation to clients.
"We need to ensure that we do everything possible to create an environment which allows us to continue to be the leaders in contract staff and workforce solutions. The company is well known for being innovative and fast paced, and I'm looking forward to building on that reputation and strengthening its credentials," he said.
New chair for RMA board
Rural Marketing Agents, the association of independent livestock and property agents across Australia, has elected Robin Steen as its new chairman for 2013-14. The election follows RMA's AGM in Sydney this month. Mr Steen, from Pinkerton, Palm, Hamlyn & Steen, at Naracoorte, has previously served a term as president. He replaces Peter Druitt.
Two new RMA boardmembers were also elected during the AGM. Mark De Garis from TDC Penola, who is RMA network's Training Advisory Committee chairman, was nominated to represent the TAC with a seat on the board. Also elected was Anthony White, Gateway Livestock, Dubbo – a long standing livestock industry employee and current President of the Australian Livestock Markets Association.
Other board members include Philip Frame, Frame Rural Agency, Inverell; John Franklin, Charles Stewart & Co, Hamilton; Ian Richards, Richards Livestock, Launceston; Russell Hiscox, Clemson Hiscox & Co, Walgett; Gary Curry, Harold Curry Tenterfield; and David Nolan, Webster Nolan Real Estate, Sydney.
Research recognised by world leader in bovine genomics
Queensland Alliance for Agriculture and Food Innovation's Centre for Animal Science director, Professor Stephen Moore has been honoured with an award from TEC Edmonton – one of the world's top bovine genomics research organisations.
TEC Edmonton is a joint-venture between Canada's University of Alberta and the Edmonton Economic Development Corporation (EEDC), which acts as business accelerator, helping to transform technologies into business opportunities. Before coming to the Queensland Alliance for Agriculture and Food Innovation, Prof Moore was the founding program leader of the Alberta Bovine Genomics Program.
He and his research team were honoured with a Patent Award for their 2012 US patent: Associations of Single Nucleotide Polymorphisms and Haplotypes with Feed Intake and Feed Efficiency in Cattle. The patent describes a genetic test predicting efficiency of nutrient intake in cattle. Professor Moore said the award was a 'great acknowledgment' of the industry-relevant research outcomes being achieved in genomics.
Sweeping changes in MLA domestic trade team
There have been a series of staff changes across a number of states within Meat & Livestock Australia's domestic team. An MLA statement issued at the request of Beef Central says the changes have been driven by a need to structure the trade team in a manner that reflects the needs of the business and offer a more specific range of support services to key end user accounts. These changes reflected the changing environment in which MLA worked, the statement said.
Among the key changes:
Glen Burke (business development manager Qld) and Peter Hogg (state program manager SA) elected to accept redundancies and finished with MLA in August.
Gerard Doherty (business development manager Vic/Tas) has finalised projects he was working on and finished with MLA on November 8, after deciding to accept a redundancy.
Earlier, Western Australia business development manager Rochelle Wirth resigned from MLA around June, prior to the restructure.
Among appointments under the new structure:
Stephen Pocock is now trade marketing manager (with state teams reporting to him)
Gary McPherson has been appointed state program manager, Qld/NT
Mathew Carmody, who joined MLA last month, has become state program manager, NSW/ACT
Michael Tan has become state program manager, Vic/Tas
Brett Atkinson has become state program manager, SA
Rafael Ramirez has become state program manager, WA
Several new roles have also been created under the restructure. Filling the new position as technical support manager (otherwise known as corporate butcher) is Doug Piper, who will be based at MLA North Sydney head office. An appointment for the new role of Product Development Chef is yet to be made, but should be filled in time for commencement in January.
MLA's key account and foodservice teams remain unchanged, with Garry McAllister being marketing manager national accounts, and Claire Tindale marketing manager foodservice.
Send your significant industry personnel movements, milestones or achievements for inclusion in this occasional column to: cath@beefcentral.com