Beef Central publishes occasional lists of appointments, departures or achievements occurring across the red meat supply chain, both private sector and government. Details for submissions for future listings are provided at the bottom of this article….
AMIC veterinary counsel officially finishes up
CCA's policy officer moves to Sheepmeats post
New MLA role for environmental scientist
Wagyu appointment expands technical services role
AMPC appoints technical market access trade director
New head for ABRI
Trenton Hindman joins Colliers International in Brisbane
Youth Ambassadors announced by Herefords Australia
Tocal Ag College principal retires after 27 years
Two appointments at Genetics Australia
AMIC veterinary counsel officially finishes up
The Australian Meat Industry Council's widely respected veterinary counsel, Dr John Langbridge, will officially retire during this year's AMIC processor conference later this week.
Dr Langbridge has made a significant 'behind the scenes' contribution to the interface between industry and government over food safety and myriad other regulatory issues.
In his role as veterinary counsel, he was effectively the red meat industry's point of contact with the Federal Department of Agriculture, across the complete red meat regulatory framework.
"I would personally like to thank John for his dedicated contribution to AMIC programs and activities and for the expert advice and guidance he has provided to many processor members throughout his time with AMIC," the council's national director, processing Steve Martyn said this week.
As a former processing plant veterinarian, Dr Langbridge brought a rare skills-set to the role, fully understanding the interface between the regulatory and the operational aspects of food safety and disease inspection. Prior to joining AMIC four-and-a-half years ago, he worked for the Federal Government as AQIS field operations manager in Queensland.
Don't be surprised to see 'Dr John' pop up in a part-time industry consultancy role in his specialist area at some future time, most likely through MLA/AMPC funded projects.
CCA's policy officer moves to Sheepmeats post
Cattle Council of Australia's Mark Harvey-Sutton will not have far to relocate when he takes up a 12-month secondment to Sheepmeats Council of Australia next month.
Mr Harvey-Sutton, currently policy director with CCA, literally moves up the hallway in Canberra's NFF House when he becomes SCA's chief operating officer in October.
He has taken 12 months' leave without pay from CCA to fill the SCA role, as the incumbent, Kat Giles (nee Ferme), is about to take a year's maternity leave – with twins on the way, no less.
As CCA's policy director since early 2013, Mr Harvey-Sutton has coordinated the grassfed peak council's policy development.
Prior to joining CCA he had several years working for the Australian Government, working on many issues across rural and regional portfolios, including working closely with industry in developing policy for Australia's red meat industries. Mark is admitted as a lawyer in the Supreme Court of the ACT and has spent time working in law firm specialising in rural matters.
New MLA role for environmental scientist
Environmental scientist Doug McNicholl, will move into a new, broader program management role with Meat & Livestock Australia early next month.
Mr McNicholl has spent the past three-and-a-half-years as environment and sustainability program manager with the Australian Meat Processor Corporation.
His new role with MLA will be as value-chain relationship manager, within MLA's value-chain innovation unit, under the direction of GM, Christine Pitt. His is a new role, created under the recent MLA restructure process.
His new role is quite broad in the sense that it will involve the development and management of innovation projects, with a particular focus on Environment & Sustainability through the red meat supply chain – but it will also include working in other areas of value chain technology (involving disciples such as objective carcase measurement, robotics and automation), new product development, market access and MLA's Collaborative Innovation Strategy Program.
Mr McNicholl's tertiary qualifications include an engineering masters in alternative technologies.
His arrival at AMPC coincided with the implementation of the Government's carbon pricing mechanism, at a time when regulation was creating a market for alternative energy, energy efficiency and GHG emission abatement. Processors and other large stakeholders have since made a lot of progress in the field, with a lot of the initiatives now developed, or well advanced. Somewhere between $100 million and $150 million of industry funds has been spent in clean-tech investment since 2011.
Filling Mr McNicholl's former role at AMPC will be Justin Roach, who previously managed the corporation's implementation, training and extension programs. Mr Roach also has an environmental science background, having previous worked for ABARES before joining AMPC two years ago.
Wagyu appointment expands technical services role
Rising demand for Wagyu in the Australian beef industry has driven demand for increased technical genetics and breeding services, and the Australian Wagyu Association has responded to this by making a senior appointment in the field.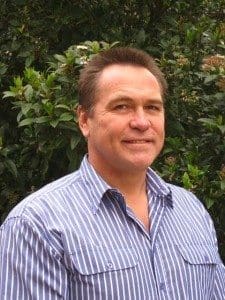 The AWA has established a technical services manager role, appointing long-standing Angus breed development manager Carel Teseling to the position.
"Carel Teseling's wealth of genetic, genomic and cattle breeding experience from the very advanced Angus industry will be invaluable to the Wagyu industry," said Wagyu CEO Graham Truscott.
"The Wagyu industry is at a crucial point, with an R&D partnership with MLA developing an effective genetic analysis. Wagyu has enormous opportunity for genetic improvement and will make a very major contribution to eating quality in the beef industry and Australia's global exports. Angus provides an excellent maternal base for crossbred Wagyu production and Carel's expertise enhanced over the past 14 years with Angus will deliver real value to the Wagyu industry," Mr Truscott said.
Mr Teseling began his career in South Africa as regional manager for the SA Agricultural Research Council in Queenstown, after completing his Master's degree in agriculture specialising in genetics, where he advised on all aspects of beef and wool production.
In moving his family to Western Australia in 2000, he worked as a beef extension specialist with the WA Department of Agriculture at Moora before moving to Armidale in 2001 to undertake his long-term role with Angus Australia. He has been instrumental in advancing Angus' leadership in the BreedPlan genetic analysis technology, providing effective management for genetic conditions and introducing genomic analysis to the breed.
In his new role he will manage further breed development through the Wagyu Collaborative Genetics Research Project driving genetic gain and utilising genomic analysis, while designing the next R&D stage which will probably involve health benefits of Wagyu's higher unsaturated fat ratios.
Training and extension with members will also be expanded including consultancy services to enhance the very large corporate investments currently occurring in the breed.
AMPC appoints technical market access trade director
The Australian Meat Processor Corporation earlier this year appointed Rob Williams as its trade director, technical market access.
Previous to his new role Mr Williams spent three years in Beijing working as the Agriculture Counsellor in the Australian Embassy. A key focus of his work in China was on progressing technical market access issues, promoting Australia's interests in China, facilitating trade and pursuing Australia's agri-food trade policy objectives.
He also organised and took part in regional visits and bilateral discussions, including Barnaby Joyce's China visit in September last year. During his offshore term, he worked closely with the Australian Government Department of Foreign Affairs and Trade, the China-based offices of Austrade, and Australian agricultural industry groups.
Mr Williams holds degrees in science and veterinary science, and a Masters in veterinary public health management. He has worked across the Department of Agriculture in various roles, including managing areas in biosecurity, facilitating exports and in domestic animal health programs including emergency disease preparedness. He also spent three years in the US, also in the role of Agriculture Counsellor and has spent some time in private veterinary practice before embarking on his career in government.
His role as AMPC's Trade Director, Technical Market Access is to develop and implement strategies and tactics to maintain and improve technical market access for beef and sheep meat. The initial priority markets are China and the Middle East.
The Trade Director is responsible for developing and maintaining working relationships with the Australian government, red meat industry organisations, and red meat exporters. The role also involves direction of coordinated technical market access activities to achieve results in line with the red meat industry's export development agenda.
New head for ABRI
The Agricultural Business Research Institute (ABRI) has appointed innovative livestock producer Hugh Nivison as its new managing director, effective from October 1.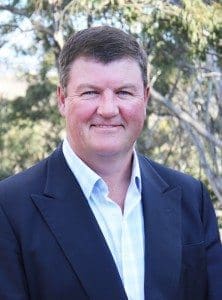 Mr Nivison runs Mirani, near Walcha, which is recognised as a leading progressive Merino stud and commercial Angus cattle enterprise.  The announcement was made recently by ABRI board chairman Ian Locke.
Mr Nivison graduated in Vet Science in 1986 and is Adjunct Associate Professor in the School of Veterinary Science at the University of Queensland. He has a high level of corporate experience as a director of Australian Wool Innovation, a board member of the Australian Sheep Industry CRC, director and CEO of Australasian Rural Investments and he is currently Chairman of Australian Farmers Fighting Fund.
The latter organisation was formed by Australian farmers in their fight against unfair and unwarranted barriers to the development of sustainable farming practices.  He will be strongly encouraged by ABRI to retain this role.
The ABRI, now in its 45th year, is an agricultural information company based in Armidale, NSW and providing livestock services into 20 countries around the world.  It is well known for its work in commercialising Breedplan technology for beef cattle selection, the ILRIC certification of beef cattle for export to overseas countries, its HerdMaster herd management software and internet information systems for livestock industries.
Mr Locke praised the work of Alex McDonald who has been ABRI's MD since 2014. Mr McDonald had positioned the company for a new period of growth that is coming on line now including web based information services, a genomic focus to livestock selection, more international consulting and development of 'big data' services through working collaboratively with research groups such as UNE, CSIRO and MLA.
Trenton Hindman joins Colliers International in Brisbane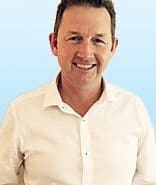 Specialist rural property agency Colliers International has appointed Trenton Hindman to its Rural & Agribusiness team, based out of Brisbane.
As part of Colliers national rural & agribusiness team expansion, Mr Hindman will further strengthen the existing sales team offering and focus on southern and central Queensland locations, servicing grain and beef cattle clients. He has had significant experience in the agribusiness industry through the ownership of a number of agribusiness holdings in Southern Queensland. Most recently Trenton was the founder and owner of the Go Farm Agribusiness.
Youth Ambassadors announced by Herefords Australia
Enthusiastic young cattle handlers Nikki Williamson and Emma Keech have been named as the Herefords Australia Youth Ambassadors for 2015-16.
Nikki, 19, established her own Hereford stud, Kielder Park, after winning a registered heifer at the Herefords Australia National Youth Heifer Show last year. She has served as secretary and treasurer of Herefords Australia Youth, and is spending her gap year working on a Murray Grey stud near Shepparton, Vic.
Originally from Tocumwal in the Riverina, she plans to complete a Bachelor of Business at the Marcus Oldham College, Geelong. "I love agriculture and want to pursue a career in the beef industry,'' Nikki said.
Emma Keech, 22, of Rylestone, NSW, has grown up with the Hereford breed, being in partnership in the Kenevel Poll Hereford stud with her father, Grant. The father and daughter team hit the spotlight in June when they sold a bull for $35,000 at the Dubbo National Show and Sale.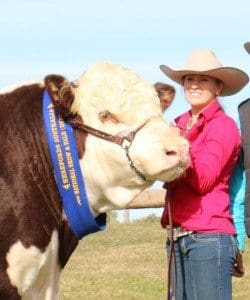 Emma is in her fourth year of an animal science degree at Charles Sturt University, Wagga Wagga, and has secured a traineeship with Elders, starting in October. She said the ambassadorship would enable her to give back to the cattle industry.
The Youth Ambassador program is an initiative designed to engage the next generation of cattle enthusiasts. Open to youth aged 18-25 years, the program gives the ambassadors the opportunity to attend the Herefords Australia National Youth Heifer Show, promote the breed, and help organise the semen auctions at the Herefords Australia National Show and Sales. They receive an embroidered jacket and $500 towards travel costs. The Ambassador of the Year also receives $1000 towards their future career in the agricultural industry.
Tocal College principal retires
The Principal of Tocal Agricultural College in the NSW lower Hunter, Dr Cameron Archer, is retiring after 27 years at the college's helm.
Known for his vision, passion and energy for agricultural education, Dr Archer has driven the development and expansion of Tocal for more than a quarter of a century. His leadership has ensured the college's place as a premier provider of agricultural and land management training in Australia.
Before taking over as principal from Dr John Drinan, Dr Archer had been deputy principal and a lecturer in agronomy at the college.
"It has been a privilege to work in agriculture and agricultural education especially with all the opportunities which have been afforded to me by NSW DPI and Tocal College," he said during a valedictory address. "There are tremendous opportunities ahead for agricultural education and I sometimes wish I was 35 years old and in the middle of taking on these challenges. I look forward to continuing my interest in agricultural education for some time into the future. I have appreciated the friendship and support of many many people over the years," Dr Archer said.
He leaves the College this month, but will continue his involvement in securing the future of the food and fibre industry through his many other roles.
Two appointments for Genetics Australia
Leading artificial breeding organisation Genetics Australia has made two significant staff appointments.
Filling the newly-created position of field sales manager is Mike Huth, who will operate from a base at Cobden in Western Victoria. He will have responsibility for managing and coordinating the co-operative's field sales team, which includes a number of fulltime sales staff and commission agents.
Genetics Australia GM Jayne Senior, said Mr Huth's role will include mentoring the GA sales team to provide expert breeding advice and supporting technology to beef and dairy farmers, and genetics re-sellers throughout Australia. He has more than 20 years' experience working in the livestock genetics industry, mostly recently as the general manager for CRV Australia.
In a second appointment Brett Sweetnam is Genetics Australia's new sales representative for Northern NSW and Queensland. He previously worked for WorldWide Sires Australia in Western Victoria, as well as running his own genetics business.
A farmer-owned cooperative established in 1958, Genetics Australia is a leading source of high-quality Australian-bred genetics that have been proven under Australian conditions, as well as marketing elite international genetics and complementary livestock breeding technology.
Send your significant industry personnel movements, milestones or achievements for inclusion in this occasional column to: cath@beefcentral.com