Beef Central publishes occasional lists of appointments, departures or achievements occurring across the red meat supply chain, both private sector and government. Details for submissions for future listings are provided at the bottom of this article….
New MSA role for MLA Europe region manager
Organisational restructure at ACC
Northern Beef Futures appoints ops manager
AA Co head honoured by American Meat Science Assn
2015 Howard Yelland Award
Stock transporters' award for outstanding service
New president for ALRTA
NSW breeder named Hereford Youth Ambassador
Roy Cummins new CEO for Port of Brisbane
First female director-general for OIE
ICMJ students learn about MSA
New MSA role for MLA Europe region manager
Mick Crowley has returned to Australia following the completion of his three-year term as MLA's Europe region business manager, to take up a new position aligned with the Meat Standards Australia program.
Effective today, Mr Crowley takes up the new role of  eating and carcase quality integration program manager, operating within MLA's livestock productivity team. He will be based in Armidale.
Mr Crowley has spent the past three years as manager of MLA's Europe/Russia region operations, during which time Australia has experienced significant growth in its high-quality grainfed trade into the EU market.
Mr Crowley has intimate knowledge of the MSA program, having served for a period as MSA operations manager prior to taking on the Europe posting, based in Brussels. Prior to joining MLA, he ran his own business marketing livestock, running beef processing for branded beef exporters and he held his own meat export license.
Appointed to fill the position as MLA's international business manager for Europe and Russia is Josh Anderson, who has spent the past year in the EU market as business development manager. Previously he managed MLA's NLRS and market information teams. In his new role Mr Anderson will aim to strengthen and further develop Australian relationships within the EU industry, with a key focus on market access and assisting with the progression of FTA discussions with the EU.
Organisational restructure at ACC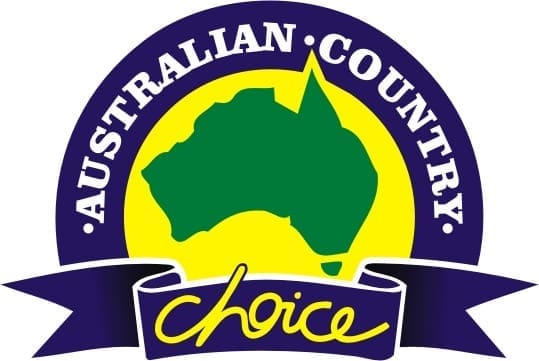 Brisbane processor and beef supply chain Australian Country Choice is undergoing an organisational restructure in preparation for its next period of growth and their new long-term contractual supply and processing commitments to major customer, Coles. The company recently purchased the Opal Creek feedlot for redevelopment, and last week announced a substantial joint venture with Acton Land & Cattle Co.
A key appointment has been the promotion of Peter Milzewski to the new role of chief executive officer – processing. That appointment is effective immediately. Mr Milzewski started his meat industry career on the chain, progressing through a range of management responsibilities with various processors before joining ACC in 2008, where he has progressed through to his current senior appointment. More details as they come to hand.
Northern Beef Futures appoints ops manager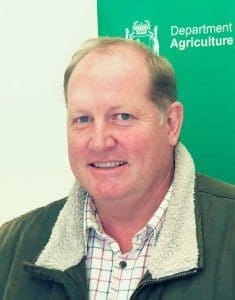 WA's Department of Agriculture and Food's has appointed Andrew Negline as its northern beef futures operations manager, based in Broome.
Northern Beef Futures (NBF) is a new four-year, $15 million project funded by the WA State Government's Royalties for Regions program. It aims to transform the state's northern beef sector into a more prosperous, sustainable and resilient pastoral industry through market diversity and improved business models and supply chains. Mr Negline will support industry groups in the Pilbara and Kimberley and work closely with the Kimberley Cattlemen's Association.
He has extensive experience in the commercial beef and agribusiness sector, having worked as a regional manager for MLA in Korea, and previously for Cargill's Australian beef division and Franklin Dairy Farm in NSW as meat category manager.
Mr Negline will be the on-ground manager for the practice change and capability, capacity and leadership, and mosaic agriculture sub projects of NBF.
DAFWA has also recently appointed two additional officers to the NBF project in Broome. Tim Wiley has been appointed as the mosaic agriculture development officer and Tony Shimmin is the project's technical officer.
AA Co head honoured by American Meat Science Assn
Australian Agricultural Co managing director Jason Strong has been awarded a meritorious service award by the American Meat Science Association, for his leading role in encouraging meat judging. He was presented with the award in Lincoln, Nebraska last month.
Mr Strong is the first non-American to be honoured with AMSA's award, in its 68-year history. He spent a semester at the University of Illinois in 1990, participating in several beef production and meat science courses and joining the U of I meat judging team. He said the trip sparked his interest in meat judging.
When he returned to Australia he helped build Australia's own intercollegiate meat judging program, helping get young beef producers involved in not just growing, but grading meat. The fledgling ICMJ, now in its 27th year, put together an annual trip to the US to participate in US judging competitions, helping young Australians get exposure to the US beef industry. Many members of those early Australian ICMJ teams are now key players in the Australian meat and livestock industries.
2015 Howard Yelland Award
This year's Merial Howard W Yelland Award for outstanding service to the Australian beef industry has been presented to Lynne Strong from Jamberoo, NSW. The presentation was made at the recent Marcus Oldham Rural Leadership Program dinner.
The award was has been made to 32 recipients since first being presented in 1987. Ms Strong is the first individual female to receive the award. The award is sponsored by Merial Australia and is presented by the Australian Beef Industry Foundation in conjunction with Marcus Oldham College.
ABIF chair John Gunthorpe said the award recognised Lynne's contribution to the beef Industry through her passionate advocacy of the role which agriculture and agricultural communities have in the Australian economy. Her role as a pioneer in the development and promotion of the Art4 Agriculture initiative and the Young Farming Champions program has seen young students in urban schools being provided with a 'link to the land' and a focused image of the role of Australian agriculture in sustainable food production.
Stock transporters' award for outstanding service
A new national award was established this year to commemorate the Australian Livestock & Rural Transporters Association's 30th anniversary. The inaugural McIvor award for outstanding service to the livestock and rural transport industry was presented to Victoria's John Beer for his efforts in developing the ALRTA National Ramps Guide.
As far back as 2004, Mr Beer was working with members and government bodies to develop safer cattle loading ramp designs. He has been the driving force behind the process and he has kept up the fight despite early opposition from others in the supply chain and through changes of government and their commitments.
He eventually gained the strong support of livestock producers, saleyards operators, lotfeeders, government safety authorities and welfare advocates – which was vital for the guide to be a success.  Mr Beer ultimately turned his vision into reality with the launch of a practical and well-supported tool in the form of the National Ramps Guide that will undoubtedly prevent injuries, save lives and improve animal welfare outcomes.
The award was presented by ALRTA's first national president, Bruce McIvor.
New president for ALRTA
Meanwhile, the ALRTA has elected Kevin Keenan from Victoria is its new national president. The election took place at ALRTA's recent 30th anniversary national conference held in Bunbury, WA.
Mr Keenan, currently president of the Livestock and Rural Transporters Association of Victoria, will take up the post on October 1, succeeding Grant Robins from Western Australia. Elected vice presidents for next year were Graeme Hoare (LBCA) and Stephen Marley (LRTAWA).
More than 200 attended the Bunbury conference.
NSW breeder named Hereford Youth Ambassador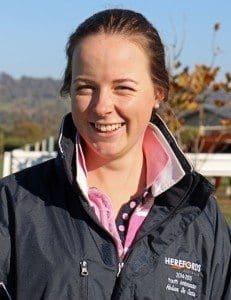 Young NSW cattle breeder Helen De Costa has been named the Herefords Australia Youth 2015 Ambassador of the Year. The 19-year-old from Braidwood was announced as the winner at the recent Herefords Australia National Youth Heifer Show at Bathurst.
She receives $1000 towards the cost of furthering her agricultural studies. The three other finalists were Jamie Hollis, Queensland, Emilie Lyons, Victoria, and Toby Linane, NSW.
The win follows Helen being named as the recipient of a RAS of NSW Foundation 2015 Community Futures grant in March. The $25,000 grant allowed her to partner with the Braidwood Showground Committee to replace the showground's cattle yards. The upgrade will be completed in time for the Braidwood Show next March, enabling commercial cattle classes to be reinstated.
Helen received this year's CM Hocking Scholarship through Herefords Australia to help her undertake an ag science degree at Charles Sturt University. Now into her second year of the degree, Helen is the newly elected president of the Southern Hereford Youth Group. She has competed at Youth shows since 2009 and is building a stud herd under the mentoring of Ken and Liz Ikin, Cloverlee Poll Herefords, Bannister, NSW.
New CEO at Port of Brisbane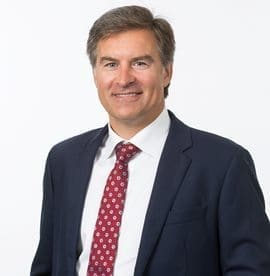 Roy Cummins has started in his new role as chief executive officer at the Port of Brisbane. The port is responsible for the majority of beef exports exiting Australia. Mr Cummins brings a wealth of strategic management and leadership experience in port management and maritime operations, which he has gained in both Australia and internationally in the last 25 years.
Throughout his career he has been responsible for commercial strategy, investor relations and strategic analysis, and has been involved in a number of significant mergers and acquisitions in the ports industry.
Earlier he served in a variety of port management roles including seven years working for P&O on the Australian waterfront from 1999 to 2006, and spending the last six years managing a significant ports portfolio as chief commercial officer of Global Ports Investments, one of Europe's larger amalgamated port companies.
First female director-general for OIE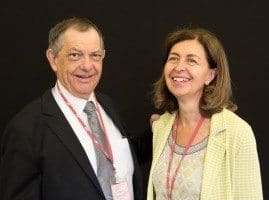 A female has been elected for the first time to lead the World Organisation for Animal Health, the OIE. Former OIE deputy director-general and French veterinarian Dr Monique Eloit will take up the baton in January, for the next five years. She succeeds the former director-general Dr Bernard Vallat, (both pictured left) who retires after 15 years at the directorate-general.
New members were elected by the World Assembly, each for a three year term. There are two Kiwis amongst them – Dr Stuart McDiarmid, the Ministry of Primary Industries' principal international adviser risk analysis, has been appointed as vice-president of the specialist Code Commission. This is responsible for ensuring that the provisions of the Terrestrial Animal Health Code reflect current scientific information on the protection of international trade and surveillance and control methods for animal diseases and zoonoses.
The second Kiwi is Matt Stone, MPI's director animal and animal products, who has been appointed secretary-general for the OIE Asia, Far-East and Oceania region.
ICMJ students learn about MSA
Ten tertiary students competing in last week's Intercollegiate Meat Judging competition in Wagga were selected to undertake a five-day Meat Standards Australia training course in Brisbane later this year, where they will receive a comprehensive introduction to the Australian meat processing sector.
Included were Tamara Biffin, Georgia Clark, Simon Kenist and Anna White (University of Sydney), Rebecca Clapperton (UNE), Emily Jones (La Trobe University), Jess McGrath and Nikita Roberts (CSU Wagga), Monica Stipinovich and Rueben Welke (Murdoch University).
Send your significant industry personnel movements, milestones or achievements for inclusion in this occasional column to: cath@beefcentral.com