Beef Central publishes an occasional list of significant recent appointments, departures or achievements occurring across the red meat supply chain, both private sector and government. Details for submissions for future listings are provided at the bottom of this article….
Top US cattle vet to service Australian feedlot industry
New CEO for AMPC
New GM for Kerwee feedlot
The 'other' Batista brother makes a play for Brazilian processing assets
Killara feedlot named Elders' team of the year
New ag venture for conference organiser
Advisory board appointed for Hereford brands
PCAS pasturefed program has new coordinator
New face for NSW Farmers
Top US cattle vet to service Australian feedlot industry
A respected US feedlot cattle veterinarian is about to establish a practise in Australia, aimed at servicing feedlots in northern NSW and Queensland.
Highly regarded for his veterinary and nutritional expertise in working with large US cattle feeders including Cactus Feeders, Dr Sam Ives is fully-registered as a practising veterinarian in Australia.
His work will be coordinated through Southern Cross Feedlot Services, which specialises in providing vet services and advice to the feedlot industry. Currently SCFS focuses on small to medium-sized feedlots up to 10,000 head in the south eastern part of Australia, but is expanding its reach, through Dr Ives, into the key central/northern NSW and southern Queensland areas, where it sees potential to engage with small-to-medium feedlots that either do not receive good feedlot veterinary advice, or use feedlot vets only on an ad hoc basis.
Dr Ives will be available for both veterinary and nutrition advice and consultation from February.
He is currently based in Amarillo, Texas where he consults to feedlots throughout the southern high-plains region of the US.
He spent eight years as director of vet services and associate director of research with Cactus Feeders in Amarillo, the largest privately-held cattle feeding organisation in the world. Dr Ives was responsible for developing and evaluating the animal health and welfare programs for Cactus as well as directing daily operations of Cactus Research.
Earlier, he worked with Pfizer Animal Health (now Zoetis) in various positions, and was an owner/associate of vet practices in Missouri, Montana, and Kansas.
Dr Ives also works in the adjunct faculty at Kansas State and West Texas A&M universities, where his work covers the epidemiology of disease in cattle feedlots, food safety issues such as the epidemiology of shiga-toxin producing E. coli and Salmonella, and antimicrobial resistance.
New Chief Executive for AMPC
The Australian Meat Processor Corporation has appointed David Lind as its new chief executive officer.
Mr Lind replaces Michelle Edge, who resigned last year after earlier taking maternity leave. He has held the role of both acting CEO and business manager since March last year, a period during which AMPC has undergone significant change.
"The AMPC board conducted an extensive executive search process and concluded that David was the ideal person to lead the organisation, going forward," board chairman Stephen Kelly said.
"The AMPC board is committed to the operation of a high-performance and commercially-focused organisation, and securing the services of an experienced executive like David will ensure that process continues," he said.
Mr Lind has worked actively with the AMPC board over the past 12 months to implement strategic initiatives to improve the management of processing projects and the R&D portfolio.
He has more than 20 years innovation management experience in executive roles within multinational businesses, smaller high-growth companies and the research sector. His most recent role prior to joining AMPC was as chief executive officer for a Cooperative Research Centre. He also served earlier as director of business development & commercialisation for manufacturing technologies at CSIRO.
New GM for Kerwee feedlot
The Hart family's 11,100 head Kerwee feedlot on Queensland's Darling Downs has a new general manager, following the departure of former GM Brad Robinson over the Christmas break. Mr Robinson, who has served at Kerwee for the past three years, has taken up a position in Russia with prominent importer and lotfeeder of Australian cattle, Miratorg.
His successor at Kerwee is Stephen Martin, who has spent the past eight years at Elders Killara feedlot near Quirindi in NSW, most recently as livestock and farm manager.
Mr Martin was the Australian Lot Feeders Association's Young Lotfeeder of the Year in 2013. Click here to view Beef Central's earlier profile, written after he won the award.
He is a product of the successful Elders traineeship program, which has produced a stream of young industry stakeholders who have gone on to bigger and better things within the company, and beyond. The 2015 intake for the program will close on February 6. Click here for details.
'Other' Batista brother makes a play for Brazilian processing assets
Brazilian cattle ranching company JBJ Agropecuária, led by a brother of JBS heads Wesley and Joesley Batista, is entering the beef processing business himself.
José Batista Júnior, known as Júnior Friboi, helped found JBS and sold his stake in related holding company J&F to his brothers, Wesley and Joesley, in 2013. JBS today is the world's largest meat processor.
Mr Batista recently bought three slaughter plants and two commercial brands under the Mataboi Alimentos company. Mataboi has a combined slaughter capacity of 2600 head per day across three plants in Rondonoplis, Santa Fé and Araguari, and recorded gross sales last year worth about A$740 million. Mr Batista purchased the controlling stake in Mataboi in late December from Fratelli Dorazio Investimentos SA. The value was not disclosed. Founded in 1949, Mataboi filed for bankruptcy in March 2011 with debts of A$170 million.
Prior to the purchase, Mr Batista's business focused on cattle breeding and restocking.
Advisory board for new Hereford brands

The decision by Herefords Australia to launch a new Hereford branded beef program has led to the formation of an independent skills-based advisory board, to oversee the program's development.
The AHBB Advisory Board is chaired by Bruce Lester, with members including Allan Bloxsom (chairman of AusMeat); Tim Kelf (independent consultant, previously with MLA); Deborah Newell (Independent Food Consultant); Steve Reid (chairman of Herefords Australia); and Andrew Bell (Herefords Australia director). CEO John McKew has also been involved in a secretariat capacity for the advisory board.
The board's charter and responsibility is to make recommendations and endorsements to the board of Herefords Australia over the establishment and development of the Hereford Beef and Hereford Pure Beef brand programs.
Killara feedlot named Elders' 'Team of the Year'
Elders' Killara feedlot near Quirindi has been named the 'Alexander Lang Team of the Year' in an important internal Elders company staff recognition process.
Teamwork, innovation and a 39 percent growth in pre-tax earnings saw the Killara team recognised as the highest performing team across the Elders company, at a recent awards ceremony in Adelaide. Killara was awarded for its achievements across the areas of safety, performance and display of company values.
Feedlot operations manager Tony Fitzgerald said the team was extremely proud of the award, which was testament to their high performance and hard work.
"Over the last four years Killara has seen considerable growth across every financial measure, including a 39pc improvement in profit 2014," Mr Fitzgerald said. "Our increased focus on innovation, safety, and efficiency has had a significant impact on our bottom line," he said.
With 4000 animal movements each week and nutritional decisions made on a daily basis, teamwork and communication is a crucial aspect of the business's day-to-day feedlot operation.
Elders chief executive, Mark Allison said the team at Killara were deserving winners, and commended the team for their focus on innovation and safety.
The team also managed independent trials for pen flooring, resulting in cleaner animals and significant cost savings at slaughter, Mr Allison said. In conjunction with MLA, they are also conducting ongoing research and using video tracking technology to help explore benefits of cattle acclimation practices.
"Safety has been a key focus for the team, introducing new machinery and practices, reducing risks to both employees and animals, while increasing efficiency at the same time," Mr Alison said.
New ag venture for conference organiser
The woman responsible for the creative, entertaining programs and smooth operation of some of Australia's biggest livestock industry conference events is moving in a new career direction.
After notching up 25 years as managing director of EPP Events and ten years as event manager for the Australian Lot Feeders Association, Esther Price has sold her agricultural events business and has now launched a new comms venture.
The sale of EPP Events to long-standing company employee, Donna Sykes, comes at a time when the company was delivering up to 15  agricultural conferences a year across Australia, with a portfolio including major national commodity sector conferences in the beef, lamb and dairy industries. Esther and her partner have now formed Bluesee, a consultancy business that will operate predominantly in the agricultural sector. Based at Denmark on the WA south coast, Bluesee's range of services sit primarily around agricultural project management, strategic public relations and communications.
New owner of EPP Events, Donna Sykes, will continue to operate EPP Events from its Mundijong, WA base, contracting Esther from time to time in the role of creative consultant.
"Donna has been an integral part of the success of every event we have delivered, and I am absolutely chuffed that she was keen to step-up and shoulder the ultimate responsibility of these shows," Esther said.
More information about Bluesee services, contact esther@bluesee.com.au. For EPP Events, contact Donna Sykes at donna@eppevents.com.au
New coordinator for PCAS pasturefed program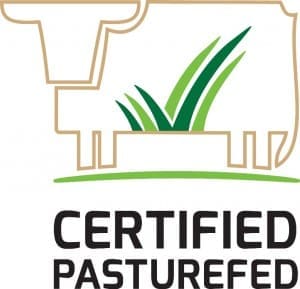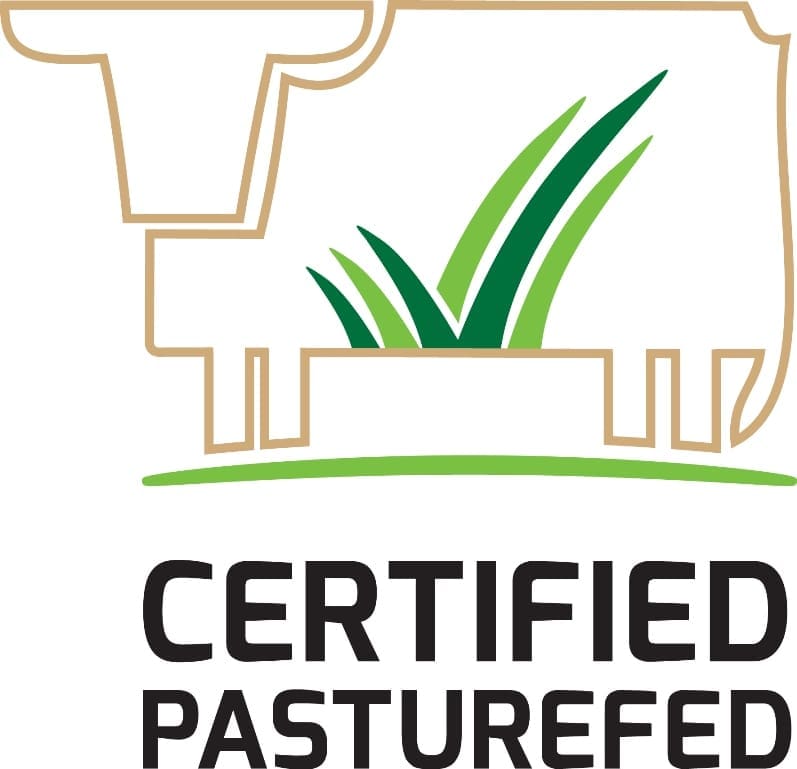 The recent departure of popular and capable Lisa Cotter from the staff at Cattle Council of Australia has led to a re-allocation of the coordinator's role for CCA's Pasturefed Cattle Assurance Scheme (PCAS).
Taking responsibility for PCAS program coordination in Lisa's absence will be CCA's project officer, Annabel Johnson.
PCAS has some big plans for system refinement in 2015, just one example of which is a possible alignment with AuctionsPlus in delivering a marketing channel for PCAS-eligible store cattle.
"I'm very excited about the prospects that AuctionsPlus can provide to PCAS producers through allowing them to be able to more effectively source certified animals, Annabel said.
Leah joins NSW Farmers in regional services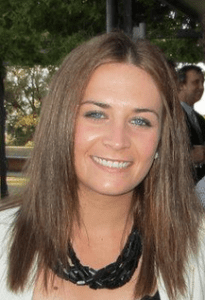 NSW Farmers has a new face in the state's south west region.
Leah Morrison is NSW Farmers new regional services manager and comes to the association with both academic and practical knowledge in food and fibre production.
She has a Bachelor of Business (Agribusiness) from Marcus Oldham College and has been a part of two agribusiness tours to New Zealand and China.
Leah has also grown up in a family shearing business and has experience as a station-hand and governess on cattle stations in the Northern Territory. More recently, Leah worked with a leading specialist advertising and communications agency with a strong focus on Australian agriculture. Leah will be based in Hay. Her contact details are 0427 773 495 or email morrisonl@nswfarmers.org.au
Send your significant industry personnel movements, milestones or achievements for inclusion in this occasional column to:  cath@beefcentral.com