Beef Central publishes an occasional list of significant recent appointments, departures or achievements occurring across the red meat supply chain, both private sector and government. Details for submissions for future listings are provided at the bottom of this article….
 Animal advocate wins Gatton Medal
Beef Extension Officer through to agri-business award finals
Nutrition research recognised
Changes at Charolais Society
New director for Genetics Australia
Life membership for Wagyu stalwarts
New CEO for NZ's Alliance Group
Animal health award to biosecurity identity
Post grad prize to Murdoch student
Livestock SA welcomes new president
Animal advocate wins Gatton Medal
Efforts to improve the welfare of animals worldwide have netted University of Queensland graduate, Dr Peter Thornber, the UQ Gatton Gold Medal for 2014. The medal is awarded each year at the Gatton graduation ceremony to a past student who has made an outstanding contribution to their field.
Dr Thornber has been instrumental in ensuring that Australia plays a pivotal role in animal welfare protection worldwide. He helped establish the World Animal Health Organisation Collaborating Centre on Animal Welfare Science and Bioethics and developed the Australian Animal Welfare Strategy. His initiatives have greatly assisted the delivery of a standard level of care that animals receive, at both a local and a global level.
"The Australian Animal Welfare Strategy provided a positive way forward for addressing animal welfare issues, providing a framework to guide people working in the animal industries," he said.
Dr Thornber graduated from the Queensland Agricultural College, now UQ Gatton, in 1973 with a Bachelor of Applied Science majoring in Rural Technology. He completed his Bachelor of Veterinary Science at UQ's St Lucia campus in 1977.
Beef extension officer through to agri-business award finals
Twenty-seven year old Emma Hegarty, a beef extension officer with the Queensland Department of Agriculture, Fisheries and Forestry has made it through to the finals of the inaugural Zanda McDonald Award – a trans-Tasman agri-business initiative created by the Platinum Primary Producers Group.
Ms Hegarty has been invited to the PPP annual conference in Darwin in June 2015 – where the award recipient will be announced.
She will be joined by two other finalists, both from New Zealand – twenty nine year old Athol New, farm business manager of Synlait's Dunsandel Dairies near Christchurch, and Luke Wright, 32, farm manager of Landcorp Farming's Stuart Farm, Te Anau, Southland.
Shane McManaway, PPP chairman, said the three are to be highly commended for the contributions they are currently making to their agri-business communities and that he and the judging panel – Julie McDonald (MDH Pty, Qld), Melinda King (Whitney Pastoral Co, NSW), Charlie De Fegely (Ararat, Victoria) and Pat Gunston (Allflex Australasia, Qld) – were extremely impressed.
"All the candidates were exceptional and it was a tough job deciding who would go forward. We now have three extremely high-calibre contenders. The next stage will certainly be exciting," Mr McManaway said.
The award recipient will receive a tailored prize package based around spending quality mentoring time with PPP members relevant to their business sectors. The prize also includes a place on the Rabobank Farm Manager's Program, valued at around $7000.
The late Zanda McDonald, a well-known Queensland cattle producer, was a founding member of the PPP Group (a trans-Tasman networking syndicate comprising 120 of Australasia's leading agri-business professionals). The Award is a PPP initiative created in his honour and as an opportunity to give promising young agri-leaders a helping hand.
Other short-listed candidates for the award included Bryce Camm (Camm Agriculture, Qld), Kelly Pearce (Murdoch University, WA) and Catherine Marriott (Influential Women, WA).
Mr McManaway said it was an honour to be part of the group pioneering the award in honour of the late Zanda McDonald.
"Zanda was one of life's inspirations. This award is a tribute to him and to the enormous contribution he made to agri-business. It's also an opportunity for us to find the next tier of young agri leaders and help them on their way," he said.
Nutrition research recognised
The outstanding contribution made by leading researcher Professor Dave Pethick to nutrition and its applications to people and animals, has been recognised with the award of a prestigious Fellowship from the Nutrition Society of Australia.
Prof Pethick's PhD in the field of ruminant biochemistry and nutrition set him on a research path that has involved many different animal species and research into many problems involving nutrition, biochemistry and physiology.
For example, through his research leadership, the sheep industry had been able to show that lamb was a significant source of beneficial Omega 3 fatty acids and is also low in saturated fats – influential factors for discerning modern consumers concerned about their health.
"The field of nutrition research is delivering particularly exciting results for the Australian red meat industry because we can now prove to consumers the health benefits that some of the most common restaurant cuts such can provide," Prof Pethick said.
"Having a good understanding of the basic biochemical pathways and how they are controlled provides a good starting point for research into a diversity of topics that includes muscle function during exercise, gut health, nutritional diseases, production feeding, meat eating quality and the links between meat composition and implications for human nutrition."
Attached to the School of Veterinary & Life Sciences at Murdoch University, Dr Pethick's 34-year research career includes working closely with the development of Meat Standards Australia – a carcase grading system which predicts the tenderness of meat and consumer satisfaction levels depending how it is prepared.
His work has also been recognised around the world, contributing to 16 book chapters, 193 referred papers in international journals and the development of three patents.
Changes at Charolais Society
The recent departure of general manager Terrance Farrell from the Charolais Society of Australia has sparked a number of subsequent changes. A recent board meeting took a unanimous decision to restructure the society's resources to "develop a sharper focus to market development" through the next three to five year business plan.
As part of that process, Colin Rex has been appointed Breed Development Manager for Charolais Australia, effective 2 March 2015. Hayley Clark will assume the role of office manager in the interim.
"Colin has a diploma of agribusiness and has a wealth of experience across the Australian cattle industry. He has excellent communication skills with well-developed leadership, financial, marketing and management skills," Charolais president Keith Glasson told members.
Since 2003 he has managed the ABRI Breed Secretariat, managing a team of 20, as well as acting as the executive officer for Red Angus. Prior to joining ABRI and Red Angus, Mr Rex was the stud manager for several leading Australian cattle enterprises including the McLachlan Group's Airlie Charolais and is a competent cattle judge having most recently judged the 2014 Royal Adelaide Charolais Feature Show.
Mr Glasson thanked Mr Farrell for his four years of dedicated service to the association, in particular in guiding the Charolais breed to the conclusion of its Beef Information Nucleus projects.
New director for Genetics Australia
Genetics Australia Co-operative Ltd (Genetics Australia) has appointed a new Director to fill a casual vacancy on its board, following the recent resignation of Simon Bennett at the end of his term.
Prominent southern seedstock producer Tom Lawson has filled the position.
Mr Lawson is a beef breeder and farmer, and is the co-founder and director of Paringa Livestock and Paringa Livestock Genetics Pty Ltd. Paringa Livestock was launched in 2005 and has developed to be a leading Charolais, Red Angus and Stabilizer performance seed stock herd in Australia, including at one stage, being the Number 1 ranked herd in Australia on Breedplan.
Prior to forming Paringa Livestock, Mr Lawson was the General Manager of the family business, Lawson Angus at Yea, where he managed farming operations. Through a focus on AI and ET, and the sourcing of the best proven genetics globally, Lawson Angus grew to be Australia's largest Angus seed stock herd.
Genetics Australia chairman Ross Gordon said his board was very pleased to welcome Mr Lawson to Genetics Australia.
"With an entrepreneurial background in growing businesses, a creative and innovative approach to developing ideas as well as a focus on maintaining alliances and partnerships, Tom Lawson will bring additional skills and experience to the Genetics Australia Board," he said.
Life membership for Wagyu stalwarts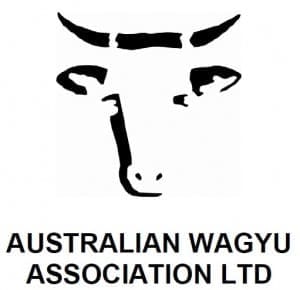 Victorian Wagyu breeders Nick and Vicki Sher were made honorary life members of the Australian Wagyu Association at its recent general meeting.
Principles of Sher Wagyu, Nick and Vicki have made major contribution to the marketing and promotion of Wagyu cattle and beef across Australia over the past 25 years.
Nick was instrumental in leading the AWA to a more 'corporate' approach and becoming a progressive and commercially focused organisation through his five years on the Council from 1992 to 1997. He bred and supplied the first shipment of crossbred Wagyu F1 50pc steers for live export to Japan, via jumbo jet in 1995.
In 1996 Nick chaired the working committee for the formation of a Wagyu Trading Company. He also authored and presented a paper to ALFA and the AWA, "The Role of Wagyu in the Australian Feedlot Industry" that detailed how Wagyu genetics had a strong role to play in the Australian beef industry to improve marbling in cattle fed for the Japanese market. "In the future Wagyu breeders will endeavour to identify superior genetics and this should enable significant improvements in carcase quality and profitability from lotfed beef," he said at the time.
Nick's technical prowess also assisted the Association to move from blood typing for parent verification to the use of DNA fingerprinting and microsatellite marker analysis in 1996.
New CEO for NZ's Alliance Group
David Surveyor was recently named as chief executive of New Zealand processor, Alliance Group, taking over from Grant Cuff.
Mr Surveyor, who is executive general manager of Laminex, a subsidiary of Fletcher Building, will join the company in January. He has previously held roles with BHP in Australia and Bluescope Steel in Malaysia. Alliance Group launched an international recruitment search after Cuff announced in July he was stepping down.
Raised in Western Australia, Mr Surveyor said he was excited about joining Alliance at a time when the company had a strong balance sheet and was making inroads in emerging markets.
"Alliance Group has blazed a trail for New Zealand exporters for many years, not just in traditional markets but also China and more recently Brazil and India," he said.
Alliance chairman Murray Taggart said Mr Surveyor had outstanding credentials for the role.
"His strategic approach and proven ability to grow businesses in tough and changing environments will prove invaluable to the company and strengthen our position within NZ and globally," he said.
Animal health award to biosecurity identity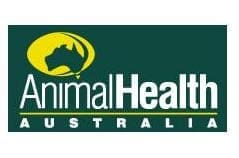 Dr Andrew Bean, group leader for disease prevention and detection at CSIRO's Biosecurity Flagship was announced as this year's winner of the Ralph Hood Award at Animal Health Australia's recent annual general meeting.
The award honours the memory of the late Ralph Hood, former CEO of AHA and his contribution to Australia's animal health system. Winners are awarded a $15,000 grant to help them enhance their knowledge, skills and leadership potential in the cause of livestock health and welfare.
With expertise in cellular and molecular immunology specialising in host-pathogen interaction, Dr Bean has developed a research program focused on 'One Health', directed at enhancing both animal and human health by identifying new antiviral strategies, developing better therapeutics, vaccines and improving disease diagnosis.
Dr Bean's vision for the next decade is to support activities that would span the full spectrum of biosecurity research to reduce the impact of biosecurity risks to animal health, the environment and the economic prosperity of Australia.
He plans to use the award funding to attend several prestigious international conferences and training facilities, including a secondment to the National Animal Disease Centre in the USA to help advance his expertise and foster international partnerships.
"This grant will help to support not only the development of collaborations but it will assist in the development of new capabilities," Dr Bean said.
Previous winners of the Ralph Hood award include Dr Simon Firestone, a lecturer in Veterinary Epidemiology and Public Health; Dr Sam Hamilton, director of the Animal Disease Preparedness and Response Section at the Australian Government Department of Agriculture and Dr Deborah Finlaison, a veterinary virologist.
Post grad prize to Murdoch student
Murdoch University PhD candidate and researcher Sarah Bonny was awarded a prize for best overall presentation during a recent industry sponsored post-graduate training program in Sydney.
The student researchers participating in the program are sponsored by industry bodies including the former Beef CRC, Meat & Livestock Australia, and the Australian Meat Processor Corporation, the Cooperative Research Centre for Sheep Industry Innovation (Sheep CRC).
Tracking of postgraduates who have participated in the program since 2008 has revealed that 70pc have since found employment directly within the cattle and sheep industries, and 90pc have been retained more broadly within agriculture.
Most of the graduates of the program have been employed directly within research teams or in academic positions. The current crop of 23 post-graduate researchers recently attended the program's annual conference and professional development workshop held in Sydney.
Dr Bonny's winning presentation covered her research work, testing areas to improve the national meat quality assurance scheme, Meat Standards Australia.
"It is a really valuable week for all of the post-graduate student researchers because we received an intense critique of our work from some of the best in the business," Dr Bonny said.
"We have also gained some invaluable new skills to improve our communication of our research to producers, industry and other scientists," she said.
"Being able to share that experience with 22 other post-grads was fantastic and I'm sure the networks we have formed will create opportunities for future research collaboration."
"The post-graduate program is designed to not only benefit industry through the valuable research these students conduct, but to also deliver long-term benefits in the form of highly skilled scientists with clear career paths in agricultural industry," program coordinator Dr Graham Gardner of Murdoch University said.
The annual training conference provides the post-graduates with the opportunity to gain valuable feedback about their work from some of the industry's most experienced scientists, and to learn new skills from outside of their chosen field of research.
Students were asked to present their research as a written conference abstract and as an oral presentation in a formal conference setting, with verbal and written feedback provided by a panel of 10 senior scientists.
Livestock SA welcomes new president
Orroroo livestock producer Geoff Power has been elected president of Livestock South Australia, replacing the organisation's inaugural leader Richard Halliday, who was recently been elected national president of WoolProducers Australia.
Mr Power, who is the current chair of the State Government's Wild Dog Action Group, says he is keen to focus his efforts in two areas as he takes up the role.
"We need to continue to grow our membership. Currently 1855 SA livestock producers are signed‐up members, but technically everyone who runs livestock in South Australia can be a member, because they are all contributing to funding the organisation's advocacy work,"  he said.
"Secondly, we need to continue our work in key policy areas such as drought, transport, fracking – not only in the Southeast but also for the Far North – increases to the Emergency Services Levy, wild dogs, biosecurity and water – both the high cost of water and funding of the Southeast drainage system."
•             Send your significant industry personnel movements, milestones or achievements for inclusion in this occasional column to:  cath@beefcentral.com