Beef Central publishes occasional lists of significant recent appointments, departures or achievements occurring across the red meat supply chain, both private sector and government. Details for submissions for future listings are provided at the bottom of this article….
Gina's eight years ALFA service comes to an end
New faces to Wagyu Association board
Promotion fills genetics/breeding role for NAPCo
New innovation, technology role with AA Co
JBS strengthens Beef City stock buying team
Bindaree post for former AA staffer
More cuts in MSA, program management at MLA
New president for Tassie Livestock Transporters
Search is on for a new AMPC CEO
Young Qld Angus breeder awarded US Scholarship
Gina's eight years ALFA service comes to an end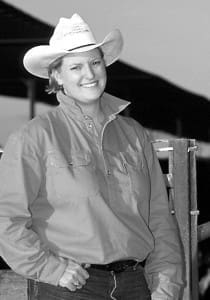 Victorian Gina Lincoln has stood down from her Australian Lot Feeders Association board position, as her changing working role with Blackmore Wagyu no longer qualifies her as a practising lotfeeder.
Gina has given eight years solid service to the ALFA committee, originally as manager of the ICM yard at Peechelba, and more recently working with David Blackmore's Wagyu program. She was the ALFA event committee chair responsible for delivering this year's highly successful BeefEx conference.
In Gina's absence, ALFA will function with an 11-person board this year, basically unchanged from 2013. Included are Chris Fenwick (NH Foods Whyalla) and Geoff Cornford (NAPCo Wainui) who re-joined the board last year; plus Scott Braund (Mort & Co), Bryce Camm (Camm Agriculture), Tess Herbert (Gundamain), Ivan Rogers (WA), Paul Vogt (SA), Tony Fitzgerald (Elders) and Grant Garey (Teys Australia). Don Mackay, Rangers Valley, remains as president, and Jim Cudmore continues to sit on the board as immediate past president.
New faces to Wagyu Association board
Several days after the feedlot conference, the Australian Wagyu Association also held elections during its AGM for board members for 2014-15.
New board faces this year are Peter Krause, a Fullblood breeder from Inverell, NSW, and Mike Buchanan, Ginjo Wagyu, Tea Gardens, Vic. They replace retiring councillors, Frank Whitford and Bob Officer. Others returning to the AWA council for another year include Ron Fitzgerald, Peter Gilmour, Darren Hamblin, John Hammond, Sam Hughes, John Spreadborough and Chantal Winter. Scott de Bruin, from Mayura Wagyu in SA, returns for another term as president.
Promotion fills genetics/breeding role for NAPCo
While the position was advertised widely, the North Australian Pastoral Co ended up promoting an existing staffmember to fill the newly-created role of general manager for breeding and genetics.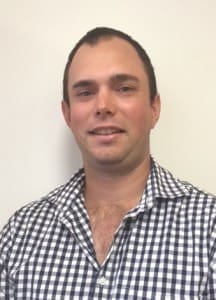 Appointed to the position is Sam Harburg, (pictured) who joined NAPCo in 2011 as project officer. He holds an Ag Science degree from the University of Queensland and recently completed an MBA at Deakin University.
Sam's existing work has seen him heavily involved in NAPCo's breeding and genetics program, taking responsibility for the management of the stud database, liaising with the company's consulting geneticist in the development of breeding programs and overseeing the migration of NAPCo's EBVs to the BreedPlan database.
Sam will be responsible for overseeing all aspects of NAPCo's genetics program and the further development of its composite breeding herds. He will also assume responsibility for NAPCo's five breeder properties (two in NT and three in Qld) which collectively run more than 80,000 breeders.
The position is understood to have attracted substantial interest from some well-qualified candidates. He took up his new role on Monday.
New innovation, technology role with AA Co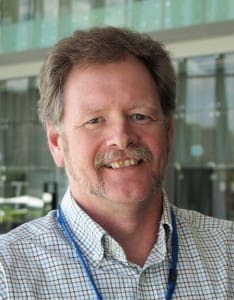 Well known geneticist Dr Gerard Davis (pictured) has been appointed to fill a newly-created senior management position at the Australian Agricultural Co.
As general manager for innovation and technology since September, Dr Davis will be responsible for establishing and managing AACo's technology and innovation adoption.
He comes well equipped for the role, having worked widely across agribusiness and science and technology fields closely allied with the beef industry.
In his most recent role he led the applied markets commercial team in the Asia Pacific region for the Life Science Solutions Group of Thermo Fisher Scientific. This included overseeing business development and projects in the areas of food safety, animal health, Human identification and the environment.
Earlier in his career, he was managing director of genomics commercialisation pioneer, Genetic Solutions and CEO of Catapult Genetics, providing molecular diagnostics support through DNA fingerprinting for cattle selection, traceability and other purposes. He also served in senior international management roles with Pfizer Animal Genetics.
JBS strengthens Beef City stock buying team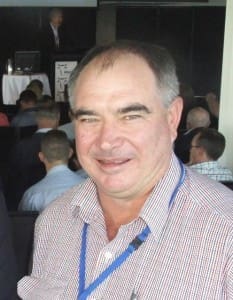 JBS has also recently welcomed the arrival of Jason Carswell, (pictured) a well-respected livestock buyer who previously worked for Elders in its Wagyu live export feeder cattle program.
While Jason's stock procurement role with JBS apparently will not be Wagyu-specific, it's hard to see the company not utilising his expertise in this area. He will be based out of JBS Beef City office near Toowoomba.
Bindaree post for former AA staffer
In another significant appointment in the livestock procurement field, former AA Co senior manager Michael Spencer has taken a position as general manager of livestock at Bindaree Beef in Inverell.
Mr Spencer spent five years as AA Co's general manager of Queensland operations before moving to his current position several months ago. Prior to that he spent some years in the agency business with Elders, including acting as a key account manager.
More cuts in MSA, program management at MLA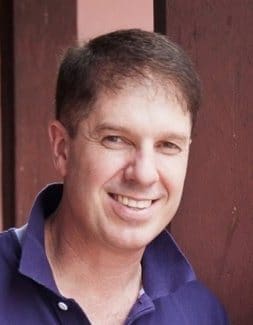 Since Beef Central's previous People on the Move column, there has been a further round of retrenchments/departures at Meat & Livestock Australia, as part of the industry service delivery company's cost-cutting measures.
Some of the more senior staff to depart include Meat Standards Australia operations manager Richard Lower (pictured); knowledge and program evaluation manager Dr Lewis Atkinson; Murray Patrick from the MSA program; Richard Doolan business manager; Phil Franks, and Rod Coogen. It is understood MLA will shortly appoint an eating and carcase quality manager for the MSA program.
Several MLA divisions are yet to be restructured under the redundancy program.
In other MLA re-deployments surrounding the restructure, former Japan region manager Samantha Jamieson has been appointed the industry service delivery company's manager, global insights and strategy.
New president for Tassie Livestock Transporters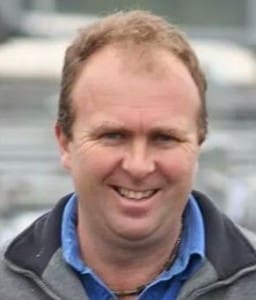 The Livestock Transporters Association of Tasmania has elected Spencer Griggs as its new president. Mr Griggs, 43, is a sixth generation butcher, who started out in livestock haulage 23 years ago when his uncle, a transport operator, had some health issues. Mr Griggs' business is based in the Huon Valley 40km south of Hobart. Starting out with a single tray-back truck, it has since acquired three more transport businesses.
Hall of fame inductees
In other transport industry news, the Australian Livestock Road Transporters Association recently congratulated Mick and Ros O'Hara of O'Hara Transport, for their induction into the National Road Transport Hall of Fame.
The O'Haras have a long and successful history in livestock transport operating out of Meningie, South Australia. Mr O'Hara has previously served as LRTA SA state president, and ALRTA national president. O'Hara Transport was a founding member of TruckCare and the business has won several prestigious awards for excellence. Readers can click here to learn more about the O'Haras and other worthy HOF inductees.
Search is on for a new AMPC CEO
The Australian Meat Processor Corporation has commenced its search for a new chief executive officer, following the resignation of Michelle Edge recently.
Ms Edge had been on maternity leave since November 2013 and made the decision to leave the company for personal reasons. She led AMPC with vision and purpose and provided a clear direction and strategic focus for the company and industry, AMPC spokesman Stephen Kelly said.
"The AMPC board would like to thank Michelle for her outstanding service at AMPC and leadership during a period of change. The company is well-poised to build on the improvements made to the business during her tenure," Mr Kelly said.
In the interim, David Lind will continue in the role of acting CEO/business manager for AMPC.
Young Qld Angus Breeder awarded US Scholarship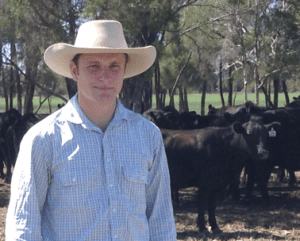 Young Queensland cattle producer Nicholas Boshammer has received the Semex Angus Youth Kansas State University Scholarship winner for 2014.
Sponsored by Semex Pty Ltd and Angus Australia, the Kansas State Scholarship provides annually a young beef cattle enthusiast with the opportunity to spend a semester studying at the prestigious Kansas State University in the US. With its own seedstock and commercial herds, research feedlot, feed mill, brilliant teaching facilities and staff, the university offers an exceptional learning environment.
Nicholas, from Sandon Glenoch Angus near Chinchilla in Qld, has previously completed a Diploma of Agribusiness at Marcus Oldham College, is a qualified heavy duty mechanic and has recently returned from travelling abroad to explore how other countries and cultures manage their own and imported beef and livestock products. During his travels, Nicholas was employed as a stockman on a Wellard's live export boat to Vietnam, spent time in Dubai with the manager for MLA in the Middle East, and travelled throughout Kazakhstan gaining an understanding of how Australian Angus genetics are influencing the local beef herd.
A member of the judging panel said the standard of applicants this year was very high, however Nick stood out as a stakeholder with a rich passion for the beef industry, as well as being a keen Angus breeder. "We feel that Nick will gain a wealth of experience in America and will be able to bring a lot of that knowledge back to his family's seedstock operation," the judges said.
Seeking staff for the 2015 year? Beef Central's 'Jobs Central' recruitment page is the most highly-targeted, cost-effective, and results-driven medium to access top candidates across the Australian red meat supply chain. Speak to Rod Hibberd about your broader recruitment advertising needs, or

click here

to access lodgement information.
Send your significant industry personnel movements, milestones or achievements for inclusion in this occasional column to:  cath@beefcentral.com