Beef Central publishes an occasional list of significant recent appointments, departures or achievements occurring across the red meat supply chain, both private sector and government. Details for submissions for future listings are provided at the bottom of this article….
McKillop heads-up Sustainable Agriculture Fund
Experienced agribusiness manager John McKillop is the new chief executive officer for diversified farm sector investor, Sustainable Agriculture Fund.
His appointment follows a recent short-term, bridging role as acting CEO for Western Australia's Harvey Beef processing business, following Mike Jackson's June retirement from that position. Mr McKillop, a foundation director of Harvey Beef, filled the role until the recent appointment of permanent CEO Michael Hughes (see Beef Central's earlier story here).
Sustainable Agriculture Fund owns and operates grain, beef cotton and dairy farms in NSW, Vic and Tasmania. As its name suggests, one of its points of difference is a 'sustainable farming' orientation in investments.
Mr McKillop will continue in his current board roles on Meat & Livestock Australia, Dairy Australia, Cubbie and the Primary Industries Education Foundation.
His appointment to SAF follows the surprise May departure of the founder and chief executive of the fund, Arthur Apted, who resigned after an apparent disagreement on the business's direction. In 2009, , SAF raised $145 million from some of Australia's biggest superannuation funds, including Australian Super, AMP Capital, Auscoal Super and the Catholic Retirement and Super Fund.
The unlisted investment fund has a stated aim to lifted invested capital to around $250m under management to gain optimum returns and efficiency, targeting a range of farming and grazing assets across different sectors and regions.
It's key assets include Great Southern's King Island cattle stations totalling 7000ha for $27 million in 2010, and a $30m investment on 10,000ha of cropping properties around North Star in northern NSW.
The company's 6500ha Darlington Point aggregation in southern NSW is irrigated and dryland cropping, while the Cradle Coast dairy aggregation in northern Tasmania is one of the state's largest dairy enterprises, milking about 3600 cows. A Western Victoria aggregation includes 5000ha of dryland farming country.
Former Sanger head joins CAAB board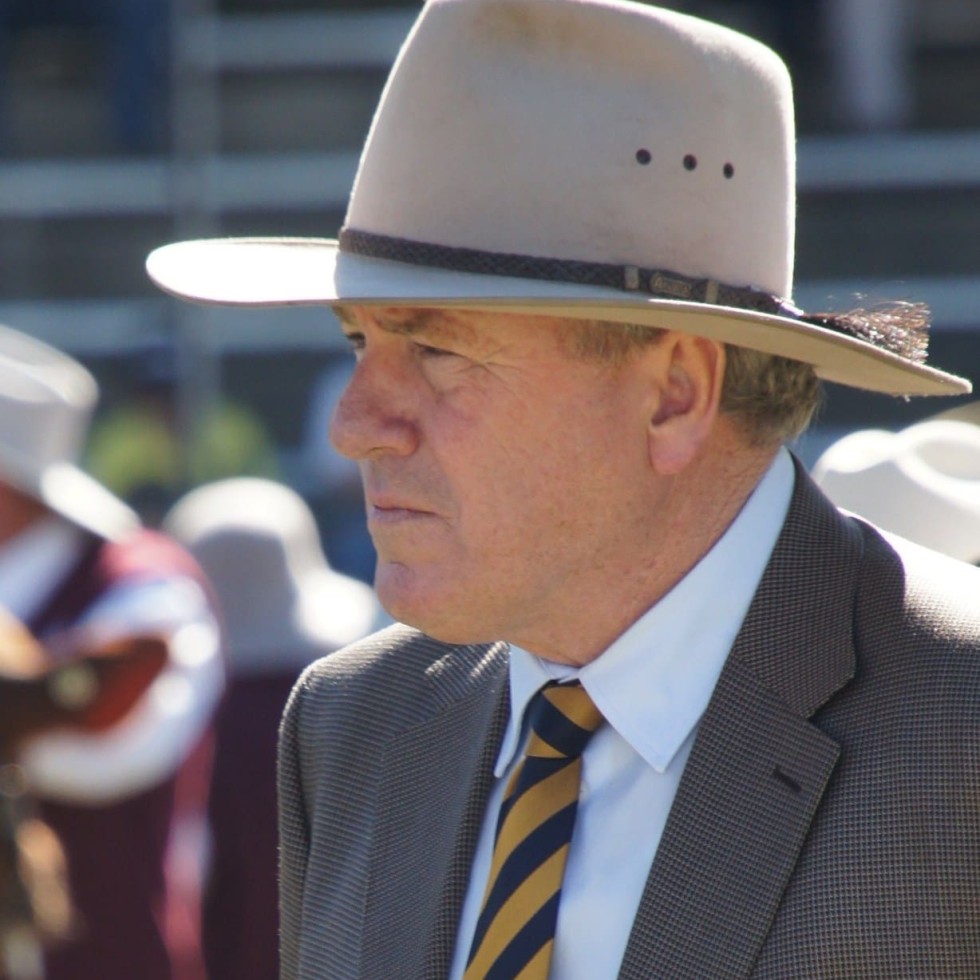 Certified Australian Angus Beef, the nation's largest branded beef program, has added recently-retired Sanger Australia chief executive Richard Rains to its board.
Mr Rains replaces long-time CAAB stalwart Brian Mobbs, who will retire from the board on November 23.
CAAB chairman Peter Trahar said it was a privilege to have a person of Mr Rains' experience and standing join the board. "Richard brings additional skills, networks and perspectives that will further assist CAAB's brands to penetrate new markets and to grow, particularly in the international marketplace" Mr Trahar said.
Mr Rains said he had long admired CAAB's brands and the respect with which they were held in the marketplace. "I look forward to assisting with whatever I can contribute to their further development, and through them, the overall profile of the Angus breed," he said.
Mr Trahar also paid tribute to the dedication and service provided to the company by Mr Mobbs. "Brian has been a director of CAAB since the early days, and has helped guide our brands from embryonic ideas through to the status they enjoy in the marketplace today," he said.
"We could always rely on Brian to challenge us to do better, and I'm sure he'll continue to do that. We're indebted to him for his contribution."
CAAB Pty Ltd was established by the Angus Society of Australia in 1996 and through its main brand, Certified Australian Angus Beef, pioneered the development of the branded beef segment in Australia. It was the first brand to be underpinned by MSA grading and continues to enjoy recognition and awards at national shows today.
More recently, CAAB has continued to pioneer. The launch of 'Angus Pure' was one of the first significant grass-fed natural beef brands in the market, and new breed verification services have been developed to encourage and support McDonald's and other product marketers in their own Angus branded initiatives.
CAAB's own brands now generate annual cattle sales worth more than $100m at farm gate value.
Growth sees necessary split in Allied Beef roles
Expansion and diversification in the Toowoomba-based Allied Beef supply chain management business has produced a need to split the marketing and procurement roles within the business.
Starting last month with the company as its new dedicated marketing manager was Sam Ryrie, 31, who came from the JBS Australia meat sales team, where he sat on the export desk servicing markets in North America, Russia and Africa.
Prior to his six-year term at JBS, Mr Ryrie spent time in live export and livestock agency roles, after growing up in the Dubbo district and completing studies at Uni. He spent a year in Katherine at one point working in supply logistics with live exporter, AustAsia.
His primary role at Allied is in placement of finished cattle exiting Allied's feedlot programs, as well as some store cattle and EU grassfed cattle work.
Alex Thompson, who started with Allied Beef about six months ago and previously filled the combined procurement and sales roles, will now focus solely on the procurement side, under the title, livestock coordinator.
His primarily role is to find and procure cattle for Allied itself, as well as other interested parties, dealing directly with vendors, plus agency and feedlot contacts.
Prior to joining Allied, Alex worked in applied station operations roles in north Queensland and NSW, after studying ag science at the University of Queensland.
Five new councillors join Wagyu Association board
Five new councillors from three states will join the ten-strong Australian Wagyu Association Council after the AWA annual general meeting being held in Geelong on October 12. The AGM forms part of the association's 2012 National Wagyu Conference program.
Retiring president Scott Hughes, from Ag Reserves in Victoria, said there were five nominations for the five council vacancies, meaning no election would be necessary.
Three Queenslanders will join the council. They are Sarina-based Darren Hamblin who runs a large commercial Wagyu operation founded in 2001; Sam Hughes whose family's Georgina Pastoral Co has extensive grazing interests including Wagyu in northern Australia; and Chantal Winter who along with husband Anthony manages the Macquarie Downs Fullblood Wagyu breeding herd and a specialist Wagyu feedlot.
Tasmanian John Hammond, an industry pioneer who first bred Wagyu in 1992, will also join the board. John produces and markets the Robbins Island grass fed Wagyu branded product, and supplies large numbers into the Japanese live export trade.
The other new councillor will be West Australia Peter Gilmour, Irongate Wagyu, Albany. Irongate produces Fullblood seedstock Wagyu alongside a commercial crossbred operation.
Ongoing council members are Ron Fitzgerald and John Spreadborough from Queensland, Bob Officer and Frank Whitford from Victoria and Scott de Bruin from South Australia.
Outgoing president Scott Hughes said Wagyu members should be delighted with the calibre of the new council members who, along with the existing boardmembers, brought a wide range of skills and experience to council to continue to expand the influence of Australian Wagyu both domestically and internationally.
Send your significant industry personnel movements, milestones or achievements for inclusion in this occasional column to: cath@beefcentral.com