Beef Central publishes an occasional list of significant recent appointments, departures or achievements occurring across the red meat supply chain, both private sector and government. Details for submissions for future listings are provided at the bottom of this article….
Patrick Underwood takes on senior Elders live export role
Elders has taken another step towards replacing some of the experience lost from its livestock export division last year when seven executives left to join rival Ruralco, with the recent appointment of well-known Northern Territory cattle industry identity Patrick Underwood to a senior live export management position. It is believed Mr Underwood will head up the company's short-haul cattle exporting division NACC (Northern Australian Cattle Company) but this has yet to be confirmed. Mr Underwood is the son of NT cattle industry pioneers Terri and John Underwood who owned the large VRD aggregation Riveren and Inverway until its sale last October to vertically-integrated Indonesian cattle feeding and meat processing company Santori. Mr Underwood has also previously served as chief executive officer of the Northern Territory Livestock Exporters Association (NTLEA), and as the manager of livestock services for Meat and Livestock Australia/Livecorp's Live Export Program in Asia and Australia. In these positions Mr Underwood worked with the recently appointed head of Elders' trading division Cameron Hall, who recently returned to the company's senior executive ranks after serving as Livecorp CEO for six years and then as general manager of agency operations for Landmark for just over a year. In 2003 Mr Underwood was named the live export industry's Young Achiever of the Year. Mr Underwood told Beef Central yesterday that growth in demand from Indonesia and China, combined with emerging prospects from China, had laid the platform for an exciting period in the northern cattle export industry. "As far as being in the trade, it is like winding the clock back three or four years and rolling the sleeves up, it is a race for cattle or ships rather than all squabbling over the same one customer in Indonesia, so it's a good time to be back and I'm excited to be involved," Mr Underwood said. The big challenge for all exporters this year, he said, would be to find the big numbers of cattle required. "That is where Elders is well placed, with a network of agencies spread around the country," he said. "At the end of the day Elders has the existing business and the very strong name in Asia, they've got most of the big clients in Indonesia, they trade on a higher quality of animal than others I believe, and they are really focused on providing the best cattle to the best clients." Mr Underwood added that after having been on the receiving end of poor prices as a producer in recent years, it was a nice change to see prices at current levels. "I have been at the other end of it the last four to five years, so it gives me real pleasure to be able to go around and pay some of the money that is out there at the moment." Elders is expected to announce further appointments to its live export division in coming weeks.

Peter Brazier joins GDL Stud Stock
Former long-serving Landmark stud stock specialist Peter Brazier has joined the stud stock team of Southern Queensland livestock agency network and Ruralco partner Grant Daniel Long (GDL). Mr Brazier worked with Landmark for 26 years until his position with the rural services company was made redundant in November last year. GDL managing director Peter Daniel said he contacted Mr Brazier immediately upon hearing he was leaving Landmark last year and was excited to have been able to secure his services for GDL's stud stock team. Mr Daniel said Mr Brazier will play an integral role in GDL's plans to expand its presence in the stud stock area. Mr Brazier will be based in Dalby, joining stud stock auctioneer and salesman Mark Duthie and stud stock manager Harvey Weyman-Jones. "It is pretty exciting news for us," Mr Daniel told Beef Central. "He is without doubt one of the most experienced stud stock auctioneers in Queensland, someone everyone knows far and wide. It expands our presence and profile within the stud stock sector and it also shows our commitment to the industry."

More Elders staff to Ruralco
Ruralco has continued to expand its regional livestock team with the recent appointment of several experienced agents to its branch network throughout Queensland and the Northern Territory, a number of whom have been recruited from rival Elders, including well-known names Mike Garland in Katherine, Tim McNamara in Roma and Peter Ryan in Moura. The latest round of departures follows the defection of seven key live export staff from Elders to Ruralco in late September last year. Ruralco was taking a low-key approach when approached by Beef Central this morning for confirmation of all recent staff recruitments. Northern operations manager Dick Cameron said the company preferred not to provide a list and did not wish to make a big issue of the recent staffing developments. "It is certainly is true that we have been able to attract some very high quality people in recent times, but we don't want to get into a (public) sledging exercise, that is not our game," he told Beef Central. In November last year Ruralco also announced that former Landmark managing director Richard Norton had also joined its executive team.
Austrex expands in Darwin
Livestock exporter Austrex is expanding its presence in Darwin with the appointment of Warrick Barrett and Steve Gross. The pair will take over from David O'Hare who is leaving Austrex after 10 years, and will finish at the end of February. Mr Barrett, who was previously the Elders branch manager in Katherine, will fill the role of Northern Export Manager for Austrex in Darwin, with an initial focus on an operational level in the execution of shipments. Steve Gross, who brings more than 30 years of experience with companies such as SEALS, Wellards and previous roles with Austrex to the position, will be Austrex' Northern Regional Livestock Buyer in Darwin. Austrex director Jake Morse said that with demand for northern cattle increasing Austrex was looking to increase its focus on execution and to build on its relationships in the north. "It is a very positive move for Austrex in terms of our position in the north," he said. Warrick started with Austrex in Darwin on January 2 and Steve starts on March 1.
New AMPC chairman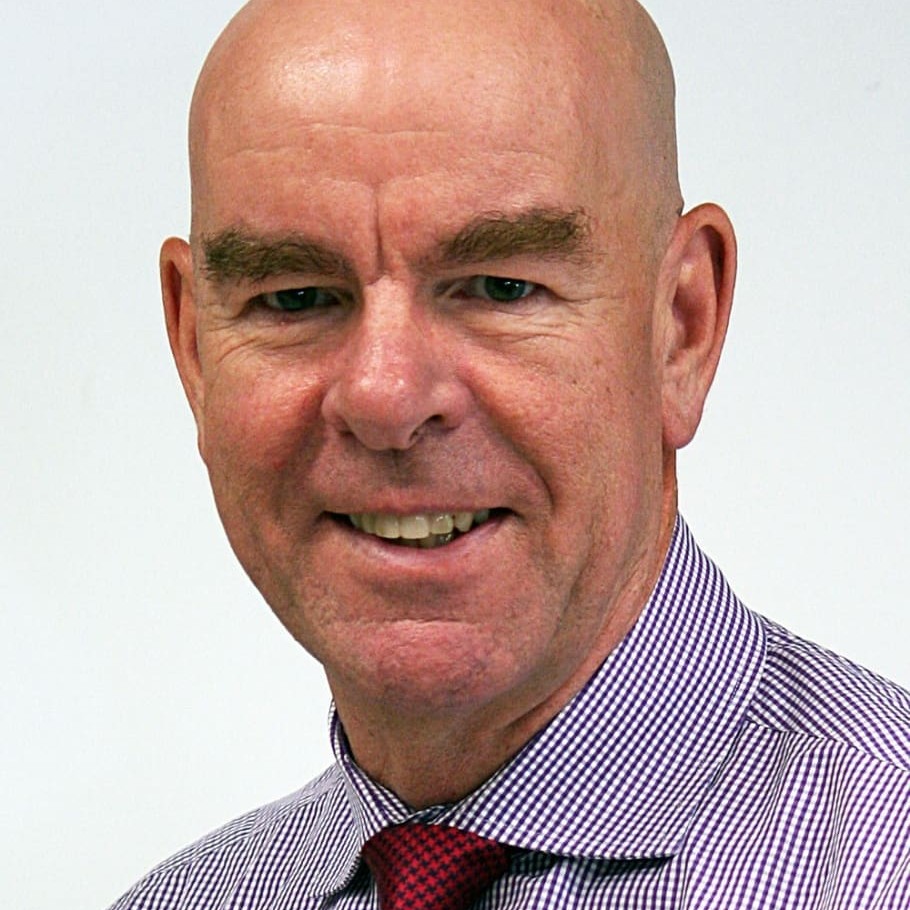 The Australian Meat Processor Corporation board has elected Stephen Kelly as its new chairman. Former chairman, Gary Hardwick, did not seek another term, having served in the role since April 2010. Mr Kelly, (general manager, corporate and industry affairs with Nippon Meat Packers) has been deputy chairman for the past four years and joined the AMPC board in 2007. David Foote from Brisbane's Australian Country Choice has been elected deputy chair.
Vale Ron Jordan
Former meat processor, exporter and the inaugural chief executive of the Australian Meat & Live-stock Corporation, Ron Jordan passed away recently, aged 90. A gentle and engaging individual, Ron had a long and distinguished career in the Australian meat industry starting in the 1950s at the Midcoast Co-Op at Macksville in NSW and later at Conkey & Sons, Cootamundra (between the late 1950s and 1963). He ran the TA Fields abattoir in Orange in the '60s before joining the Australian Meat Board in 1967 and being posted to London as the AMB's Marketing Officer. He returned from London to take up a position with K.N. Harris in Pyrmont in Sydney, a major domestic wholesaler who also ran an export boning operation. In 1977 he took over as CEO of the newly formed AMLC bringing strong commercial credibility to the new statutory organisation. He retired from that position in 1984 but not before he left a significant legacy as one of the original authors of the first Handbook of Australian Meat in the early 1980s, the document that today's AusMeat Handbook of Australian Meat (HAM) ) is based on.
FPE builds presence in Queensland
One of Asia-Pacific's leading suppliers of food processing equipment and solutions has appointed a new Queensland territory manager. Food Processing Equipment (FPE) has appointed Greg Bulluss to the position, in a move designed to further enhance FPE's commitment to servicing this valuable region. Mr Bulluss joins the company with wide experience in the meat, further-processing and general food industry. Most recently he has worked for heat and serve meal manufacturer Lite n' Easy. Prior to that he was shift manager at Kilcoy Pastoral Co's abattoir in southeast Queensland, and operations manager with Teys Food Service in Brisbane. Director Brian Carey established FPE in 1983 with just one agency line. Today FPE represents more than 20 well-known international brands, including Marel, Bettcher and Townsend, and employs more than 30 staff in Australia and NZ. FPE is best known for its experience and expertise in supplying the abattoir sector of the red meat industry with processing equipment, packaging equipment and related lines.
Vale Duncan MacGillivray
South Australian businessman and brewer Duncan MacGillivray died recently, aged 66. He was perhaps best known for the creation of the iconic Two Dogs alcoholic lemonade, but the agricultural entrepreneur was followed in more recent times for his advocacy for Kangaroo Island Pure Grain, set up in 2009 to get premium prices for the island's GM-free crops. Those who were involved in the meat industry in the 1970s and 80s however will remember Duncan as a larger-than-life meat trader associated with companies like Charlick Investments, Sanger International and Norwest Beef Industries. He was prominent in a number of entrepreneurial sales of Australian beef to new non-traditional markets encouraged by the US beef quota diversification scheme at the time. One of these included the sale of 38,000 tonnes of beef to Egypt as part of a consortium of a number of companies.
Texas rancher named NCBA president
Texas rancher Bob McCan has been elected US National Cattlemen's Beef Association president, during the association's Cattle Industry Convention board of directors meeting. He succeeds Scott George, who visited Australia last year. McCan encouraged NCBA members to join him in leading the US beef industry and the association – to an even stronger future. "It is a great honour to be elected to lead NCBA for the next year. A strong future lies ahead of us with endless opportunities for US cattlemen and women," Mr Can said. "There are many issues that need our attention, and my goal is to bring unity to our efforts to address them. In addition, I look forward to meeting cattlemen throughout the country to hear their concerns and work to make our industry as successful as it can be." The new NCBA President Elect is Philip Ellis of Wyoming, while Tracy Brunner of Kansas is NCBA's new vice president.
Send your significant industry personnel movements, milestones or achievements for inclusion in this occasional column to: cath@beefcentral.com