Beef Central publishes an occasional summary of appointments, departures and achievements occurring across the red meat and livestock supply chain. Send details for entries to admin@beefcentral.com
Stockco's Chris Howie moves to GM role with RMA
New national livestock role for Kilcoy Global Foods
Ex-agri-banker to head Brahman Breeders
New CEO for Coles Group
Japanese ag uni students get a taste of Aussie cattle industry
Rob Williams appointed NT Chief Vet
Leadership changes to SA sheep and cattle industry funds
Property agency LAWD expands in WA
CQU ag expertise grows with new staff
Lock Rogers inducted into AWA Hall of Fame
Agtech firm appoints regional business development manager
Stockco's Chris Howie moves to GM role with RMA
After four years with specialist livestock finance providers StockCo, Chris Howie is tackling a new challenge as the general manager of the RMA independent agency network.
He takes up the position at the end of May, succeeding Michael O'Brien, who is retiring after 15 years in the role.
The role is effectively that of CEO, but the business structure and constitution under which RMA operates deems that the role be called general manager.
A former national livestock manager with Elders for ten years and a career in the stock agency business spanning 31 years, Mr Howie is well skilled to tackle the new independent agency business operations role.
He is a regular contributor (alongside Ep3's Matt Dalgleish) to Beef Central's Weekly Grill markets update podcasts, hosted by Kerry Lonergan.  He will continue contributing to that series in his new position.
RMA Network is the network marketing organisation behind independent stock and station agencies Australia-wide operating under the RMA banner. Current membership includes 85 private agency businesses, in all states. Most cover all three areas of agency discipline – livestock marketing, property sales and merchandise, plus insurance.
"A fantastic business foundation is in place through RMA to develop further tools for membership agencies to use for the benefit of their clients and buyers," Mr Howie said.
New national livestock role for Kilcoy Global Foods
Experienced cattle buyer and livestock supply chain manager Duane Woodham has joined Kilcoy Global Foods in a newly-created role as national head of livestock.
The procurement-focussed role will stretch across both grass and grainfed beef and sheepmeat, processed through the Kilcoy Pastoral Co dedicated grainfed beef plant north of Brisbane and the former Hardwicks (now called KGF Kyneton) multi-species plant in Victoria, bought by KGF last year.
Mr Woodham has 35 years' experience in the livestock agency and processor and feedlot cattle buying industry. He spent the past five years with Stanbroke Beef in a senior livestock procurement and management role. Prior to that he worked as JBS's Northern region livestock manager, coordinating a team of buyers responsible for overall purchasing for some of the largest abattoirs and feedlots in Australia.
Mr Woodham's appointment will free-up Kilcoy Pastoral Co livestock manager Craig Price to work more closely with grainfed beef supply chain partners servicing the large dedicated grainfed beef plant north of Brisbane. Effectively, Mr Price will spend less time in the office behind a computer and more time in the field building relationships with northern and southern lotfeeder supply partners. He will report to Mr Woodham.
"Duane's appointment is part of our strategy of integrating multiple processing sites and creating greater synergy between Kilcoy Global Foods Australia and suppliers," KGF's Jiah Falcke said.
Ex-agri-banker to head Brahman Breeders
Former agri-banker Marsha Keily has started in her new role this week as the new general manager for the Australian Brahman Breeders Association.
She succeeds Anastasia Fanning, who finished up in the role after five years in December.
Ms Keily has spent 23 years in agribusiness finance with ANZ, most recently as agribusiness manager for Central Qld, based in Rockhampton.
She will get better acquainted with ABBA members on Thursday, when the association holds its 2023  Brahman Conference in Rockhampton. Click here for details.  Stand by for reports on Beef Central.
New CEO for Coles Group
Coles group chief executive officer Steven Cain has finished up with the nation's second largest retailer, handing over the reins this week to the company's first female CEO, Leah Weckert.
Ms Weckert will lead a team of 130,000 Coles employees across Australia, after taking the helm yesterday, and becomes one of a handful of women leading ASX 200 companies.
She has spent the past 12 years with Coles in a variety of senior management positions, most recently as chief executive, commercial where she was responsible for business units covering grocery, non-food, dairy, freezer, convenience, fresh produce, meat and deli lines. She has more than 20 years of finance, commercial and strategy experience. She is also responsible for own brand, store development, export, Coles' food manufacturing facilities and the Coles Express business.
Prior to joining Coles, Ms Weckert was an associate principal with consumer analysts McKinsey & Co, advising large private and public sector clients. She previously led global strategy and mergers and acquisitions at Fosters in her role in strategy and business development.
She holds an MBA from Harvard Business School, and Bachelors of Engineering and Science from Adelaide University.
Japanese ag uni students get a taste of Aussie cattle industry
Two young Japanese agricultural university students have recently returned home after a month-long immersion in the Australian beef industry.
The exchange, organised by Beef Central's Taduharu (Bully) Khono, whose alma mater is the students' Meiji University in Tokyo, was coordinated through the Australian Wagyu Association.
This was the fifth such Japanese student visit that has taken place, and the first since COVID Restrictions were lifted in Japan.
The first of the Japanese students from Meiji University taking part this year was Mahu Tafuru, who comes from the strong agricultural island of Hokkaido, where some of her relatives are farmers. She is studying agriculture, specialising in livestock, food production and the environment.
Joining her was Hyodo Rihito from Ehime Prefecture, located in southwestern Japan. He is studying ag chemistry at Meiji Uni, and hopes to work in a food company in product research and development in the future.
The pair spent time at Laird and Sonya Morgan's Lillyvale feedlot near Condamine on Queensland's Darling Downs, and the Morgans' breeding and backgrounding property near Kilcoy in southern Queensland. The visits allowed the pair to see first-hand how the Australian beef industry approaches high quality cattle and beef production at scale.
Several of the earlier Australian exchange students are now working with Japan's Ministry of Agriculture, Forestry and Fisheries (MAFF) in Isjhikawa Prefecture.
Rob Williams appointed NT Chief Vet
Former MLA overseas regional manager Rob Williams has taken up a new position as Chief Veterinary Officer in the Northern Territory, after filling the deputy CVO role for the previous six months.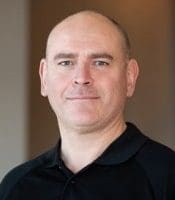 A veterinarian by training, Dr Williams has extensive experience in the red meat industry in fields including animal health & welfare, nutrition, veterinary medicine, and processing & distribution of red meat products.
He spent almost six years as MLA's regional manager for North America, and before that served as technical market access manager with the Australian Meat Industry Council and Trade director with the Australian Meat Processor Corporation. Earlier in his career he had various positions including Ag Councillor with the Federal Government's Department of Ag and Water Resources.
Property agency LAWD expands in WA
National real estate and advisory firm LAWD has expanded its presence in Western Australia with respected rural property professionals Don and Lorelle Fry appointed to lead the company's new Brunswick office.
Together, Mr and Mrs Fry share almost 30 years' experience in the property sector having worked extensively across the lifestyle and rural market, as well as with developers in the sale and marketing of a number of subdivisions throughout the Southwest of the State. Over the past six years, they have led the transaction of 260 properties with a collective value of almost $200 million.
Mr and Mrs Fry also have extensive, hands-on experience in agriculture as directors of their family livestock enterprise, Katandra Farming, and have held numerous representative positions within the farming industry.
The establishment of the LAWD Brunswick office comes following the recent official launch of the firm's Western Australian headquarters in Perth and is a mark of its commitment to supporting the unique needs of the region's property sector. Since its launch in 2020, LAWD now operates offices in Brisbane, Sydney, Melbourne, Perth and other regional centres.
Leadership changes to SA sheep and cattle industry funds
Livestock SA has announced recent leadership changes and new members to the Sheep Industry Fund Board (SIF) and the Cattle Industry Fund Board (CIF).
Livestock SA President, Joe Keynes said inaugural CIF chair Penny Schulz has been replaced by Tim Burvill and SIF chair Ian Rowett has been replaced by Graham Clothier.
"Tim brings a business mind to the table having founded two steak house restaurants in South Australia and Victoria as well as a dry aged beef wholesale business," Mr Keynes said.
"Penny drove many initiatives during her time on the CIF, including a lot of hard work over several years to build up the CIF's resilience and reserves," he said.
Livestock SA also welcomes several new faces to the CIF. Dayna Grey, Meg Bell and Ashleigh Pulford have also been appointed to the board.
"Dayna has broad marketing expertise and knowledge of red meat production and international markets, Meg has extensive experience in the livestock and mixed agricultural sectors, and Ashleigh has experience in project management and dedication to agricultural innovation," Mr Keynes said.
The SIF and CIF provide a critical advisory role on the allocation of contributions raised from South Australia's 5200 sheep producers and 2700 beef cattle producers.
CQU ag expertise grows with new staff
CQUniversity's Institute for Future Farming Systems is continuing to grow in capability and expertise with the appointment of several new staff, including ruminant nutrition expert Karen Harper.
Associate Professor Harper will play a key role with CQU's Bachelor of Agriculture teaching team within the School of Health, Medical and Applied Sciences, bringing 25 years' experience at the University of Queensland.
Having worked across a broad range of topics, Prof Harper's research has focused on ruminant nutrition and tropical pastures including projects to reduce methane emissions by supplementing feed with dietary lipids, dairy cattle nutrition in sub-tropical Australia and probiotic supplements. She has also worked on research projects in Indonesia, Myanmar and across Africa.
"I am looking forward to working on projects driven by industry need that deliver practical solutions faced by producers here in Australia and internationally," she said.
CQU's Precision Livestock Management team leader, Prof Mark Trotter said Dr Harper's appointment would further build CQU's reputation as an international leader in the field of tropical livestock research.
"Her appointment added to the wealth of knowledge in the Precision Livestock Management team and CQU's wider Institute for Future Farming Systems. Professor Trotter said.
Other new appointments to CQU's Precision Livestock Management team include research scientist, Dr Priscila Bernardes and technical officer Grace Dendle. New staff have also been recruited to CQU's Agri-Tech Education and Innovation team, with the appointment of Kate Strong and Lilly Stoyles as project officers.
Lock Rogers inducted into AWA Hall of Fame
New England beef producer and veteran Wagyu supplier Lock Rogers was inducted into the Australian Wagyu Association's Hall of Fame during the annual Wagyu conference in Sydney late last month.
The founder of Wattletop Angus and Door Key Wagyu on his property near Guyra, Lock was introduced to the Wagyu breed in 1993 by Heather Suares.
He recalls that Heather hit-up every Angus breeder in the Guyra district with a proposal – to inseminate their Angus heifers in a buyback scheme to sell the F1 progeny at a 60c/kg premium over the price they would receive for Angus steer weaners.
Lock took the bait, but he was the only one. Like many in the district, Lock was, and still is, a passionate Angus man but two factors drove him to take the plunge: Money and food.
"I knew nothing about Wagyu but I could see the financial gain and I really love food. I love eating it, I love cooking it, and I started getting really interested in meat quality and marbling," he said during his acceptance speech at the conference.
In the early days Lock used semen from Michifuku and Haruki 2 ($10 a straw) and became the first to do a long-term projection and contract with Whyalla feedlot near Texas. He later supplied F1s to the Japanese live export trade for ten years with both steers and heifers.
In 1998 Lock bought his first Fullblood heifer and four Fullblood bulls. Today, he sells 100 bulls a year across Australia, from Tasmania to the Gulf of Carpentaria.
It's been a lifelong learning experience, but Lock has never swayed from his dedication to producing a top quality product founded on a genuine love for cattle.
"As well as following the science and the technology, I think it's important that we still have fair dinkum cattlemen in the industry to really highlight the importance of real animal husbandry," he said.
"You need to be ruthless on all sorts of performance; the animals you have need to be fertile, we join them all as yearlings, we cull everything that misses a calf every year.
"Structure is also incredibly important. The Wagyu breed is so focused on EBVs, but they're not everything. Structure, selection and basic cattlemanship is still very important."
Agtech firm appoints new regional business development manager
A new entrant in the agtech market has expanded its staff, appointing Tom Feez as regional business development manager, demonstrating the rapid growth of the company.
AgBot is the latest addition to the already successful tech startup GasBot, which was initially established to offer the LPG industry with a low cost solution that could provide near real time visibility of LPG storage levels.
Gasbot has nearly 25,000 LPG monitoring devices out in the market place and with many more thousands under contract. The team at Gasbot believe this scale gives Agbot a distinct advantage in being able to drive the cost down and offer Australian primary producers the most affordable water monitoring device on the market.
Mr Feez takes up the role and will be covering Qld, NSW and the ACT. He has been involved in the growing Agtech industry for six years, previously with water medication company Direct Injection Technologies.