ARCBA salutes industry innovator, John Griffith
Changes in livestock, feedlot ranks at AA Co
Meat judging 'young guns' ready for international action
New Faces in the AMIC Processor Team
ALEC's new CEO gets started
Vale Norm Seccombe
NSW appoints new chief vet
New chair for RIRDC
New fodder industry representative role
Role in co-op development work for former Rural Woman of the Year
Co-op program's industry advisory group
ABIF announces scholarship winners
Recognition for animal research
Melbourne U's new vet faculty dean
Agricultural deans' council has new leader
Beef Central publishes an occasional summary of appointments, departures or achievements occurring across the red meat supply chain, both private sector and government. Details for submissions for future listings are provided at the bottom of this item.
ARCBA salutes industry innovator, John Griffith
The Australian Registered Cattle Breeders Association has chosen respected beef industry innovator John Griffith as the 2016 recipient of its RW Vincent Award.
The presentation was made during an ARCBA genetics forum held during the opening stages of the 2016 Brisbane Show last month.
ARCBA chairman Malcolm Foster made the presentation, saluting Mr Griffith for a range of achievements, including his early work in the establishment of Breedplan; helping develop electronic cattle marketing systems that became the precursor to today's AuctionsPlus online marketing platform; and more recently, the development of integrated production systems and a large composite breeding program within the Australian Agricultural Co.
The ARCBA award is named after prominent cattleman Dick Vincent, who single-handedly guided ARCBA to its current healthy position in industry – representing 37 breed societies across Australia, and providing a national voice for all seedstock cattle producers.
The award established in his name is designed to recognise others who have made important contributions to industry. Over the past 25 years, the award has been bestowed 16 times.
After graduating in economics at UNE, Mr Griffith went to the US where he gained a Masters of Science at the University of Missouri. On returning to Australia in 1972, he became an associate director and lecturer at the Agricultural Business Research Institute at UNE. In that role, he helped establish the Breedplan objective performance assessment system, before pioneering the development of New England Livestock Computer Marketing, Australia's first computer-based sale-by-description livestock auction system.
"This was a truly revolutionary development," Mr Foster told the ARCBA group which gathered to salute Mr Griffith's contribution.
The system, later to evolve into Computer Aided Livestock Marketing, was the fore-runner to today's AuctionsPlus marketing system.
"It's taken a long time to get to where it is today, but the system is now functioning very, very successfully," Mr Foster said.
In 1986 Mr Griffith left the university system to become the managing director of the corporate cattle producer, the Australian Agricultural Co.
"In his 13 years of tenure at AA Co, Mr Griffith completely changed the company's operations, into a vertically-integrated supply chain, segregating the business into distinct breeding, growing and finishing phases, including feedlot operations," Mr Foster said.
"We talk today about productivity improvements of 2-3 percent and think we are doing pretty well, but this strategy doubled the productivity of the AA Co business, by reducing the age of turnoff from five or six years to two or three," he said.
In collaboration with animal geneticist, Don Nicol, Mr Griffith implemented a large-scale composite breeding program within the AA Co herd, designed to blend tropical adaptation with improved meat quality outcomes.
"The new operating system that had been developed enabled AA Co to provide a continuity of supply throughout the year of a product with consistent quality – something that was previously not possible with the seasonal turnoff patterns that had been used to that point across the northern Australian industry," Mr Foster said.
"The initiatives that Mr Griffith introduced to AA Co were truly revolutionary, and set a new benchmark for northern cattle operations," he said.
After leaving AA Co, Mr Griffith turned his attention to the live export trade, through the establishment of a company called AustAsia. As the managing director, he built the AustAsia business into one of the largest exporters of live cattle into Indonesia, Malaysia and the Philippines. He also spent time as a director of the North Australian Pastoral Co.
"John Griffith has made an outstanding contribution not only to cattle breeding and production in northern Australia, but also to the overall cattle and beef industry. He is a very worthy recipient of the RW Vincent award," Mr Foster said.
Changes in livestock, feedlot ranks at AA Co
Wagyu feeder cattle procurement specialist John Houghton has joined the Australian Agricultural Co in a southern procurement role, with responsibility for sourcing both 100-day and Wagyu feeders for the company's feedlots.
Mr Houghton previously worked in a similar role with Elders International as export and procurement manager, and also for some years at Mort & Co in Toowoomba.
His role will involve procurement for AA Co's Wagyu programs from southern Queensland to Victoria, as well as conventional cattle for 100-day programs under the 1824 brand.
Mr Houghton succeeds Martin Fullegar, who leaves AA Co to return to his family's livestock business near Dalby.
In other feedlot staff changes, David Bailey, who has managed AA Co's Aronui feedlot near Bell on Queensland's Darling Downs for the past five years, has left the company after 20 years employment to take on a new role as manager of Australian Country Choice's Opal Creek feedlot near Cecil Plains.
Meat judging 'young guns' ready for international action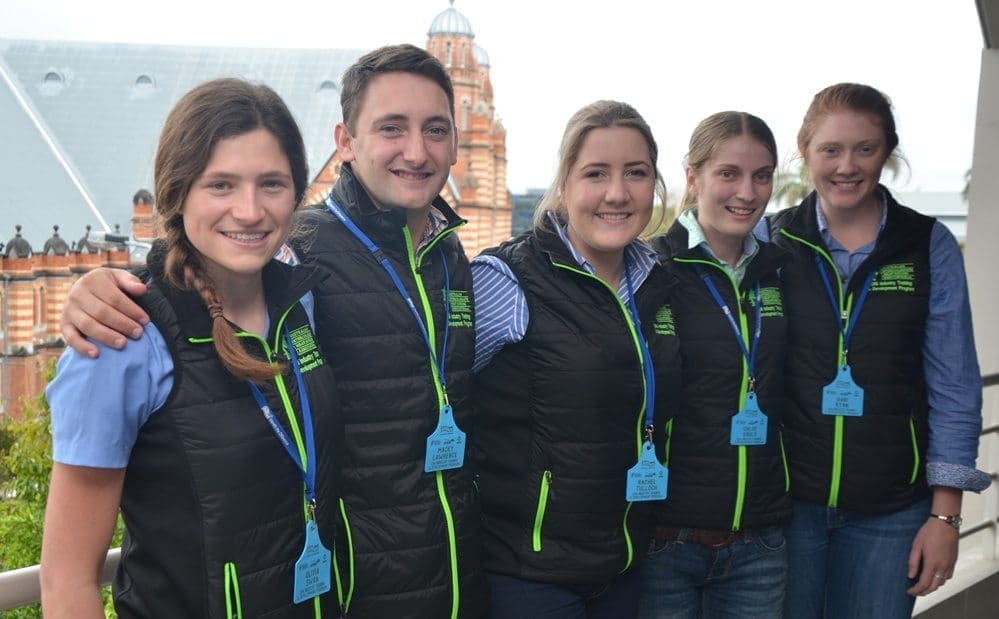 Armed with a swag of new-found industry experiences, five students have been named as the 2016 Australian National Meat Judging team to travel to North America to compete in US competitions in January.
The team, chosen from a short-list of ten finalists, pictured above, includes Macky Lawrence from Charles Sturt University, Olivia Swan from Murdoch University, Chloe Gould from the University of Queensland, and Gabrielle Ryan and Rachel Tulloch from the University of Sydney.
The 10 finalists, and 10 'coach's pick' students, were selected for their performance at the Intercollegiate Meat Judging week held in Wagga Wagga in July. At that even 170 students from 14 different learning institutions from Australia, Japan, Korea, Indonesia and the US participated in industry presentations, interactive workshops, a careers expo and two meat judging competitions.
Last month, the 20 Australian tertiary students received an exclusive behind-the-scenes meat industry experience, spending five days in south-east Queensland with the Australian team selectors.
The itinerary included stops at the 4Real Milk robotic dairy in the Scenic Rim, Brisbane-based beef processor and Coles supplier Australian Country Choice, Swickers Bacon Factory at Kingaroy, Oakey Beef Exports, and Kerwee feedlot at Jondaryan. Super Butcher and Cabassi & Co Artisan Butchers also opened their doors to the students, rounding out the supply chain tour.
Profiles on the Australian team-members coming up in a separate item on Beef Central.
New faces in AMIC's processor team
Under the restructured business model that came into effect in July, the Australian Meat Industry Council's processor group executive has continued to rebuild, with the appointment of two new staff members.
Mark Beecham comes on board as beef processing policy officer, with a considerable background in the meat industry including Mintrac, AusMeat, extensive experience in the meat packaging sector, export marketing experience and an industry grounding as a master butcher.
Robert Barker comes on board as sheep and goat processing policy officer from Meat & Livestock Australia, with a strong background in market analysis. He has worked closely with many AMIC members providing economic reports and insight into key export markets. Mr Barker will also be directly involved in key sheepmeat industry issues.
ALEC's new CEO gets started
THE Australian Livestock Exporters Council's incoming chief executive officer Simon Westaway has taken up duties last week.
Mr Westaway, who has extensive experience in corporate and government affairs, gained valuable early insight into the industry prior to his official start by touring key parts of the northern supply chain with ALEC chair, Simon Crean.
"Our Northern Territory tour last month really confirmed just how many people and businesses play an integral role in the livestock export supply chain," Mr Westaway said.
"The overall strength and size of Australia's livestock export sector, as well as our strategic alignment with supply chain partners both here and overseas, means it is absolutely critical that we speak with one voice and articulate our story very clearly," he said.
"While the economic and ethical imperatives of our industry are compelling, perhaps our greatest threat is a lack of awareness about how the livestock export industry actually works, including the world-leading animal welfare, control and traceability standards built in to our market systems."
Mr Westaway will attend his first ALEC board meeting in Perth later this month, ahead of ALEC's AGM in Canberra on October 26, which will coincide with the industry's major event for 2016, the LIVEXforum.
Vale Norm Seccombe
A much-respected senior member of the NSW Northern Rivers cattle industry community, Norm Seccombe, passed away last month aged 87.
Mr Seccombe was a dedicated cattleman but also understood the challenges of the processing sector as chairman of the Northern Co-operative Meat Company abattoir at Casino for many years – at one stage the largest single meat processing facility in Australia. He was an astute businessman and industry leader and fought hard for outcomes that benefitted the whole industry.
Mr Seccombe was a director of the Australian Meat & Livestock Corporation for a number of years among many other elected positions representing the cattle and beef industry.
New chair for RIRDC
Agriculture minister Barnaby Joyce has appointed former federal politician Kay Hull as chair of the Rural Industries Research and Development Corporation.
The well-known Riverina personality, business woman, community leader and former Federal Member brings a wealth of knowledge and experience to her new role.
RIRDC managing director John Harvey welcomed the appointment, saying he looked for forward to working with Mrs Hull to deliver technical and business solutions to increase the profitability of rural industries and enhance the prosperity of regional communities.
Paying tribute to the outgoing RIRDC chair, Mr Harvey acknowledged and thanked Professor Daniela Stehlik for the passion and commitment she had demonstrated during her six year term.
RIRDC invests in R&D for rural industries that do not have a dedicated R&D Corporation and to address multi-industry and national interest R&D needs, as well as investing in R&D to support new and emerging rural industries.
New chief vet for NSW
A Scottish veterinarian with a background in sheep genetics in private practice in the United Kingdom, as well as in animal health in the public sector, has been appointed to the role of chief veterinary officer with the New South Wales Department of Primary Industries.
Christine Middlemiss comes from a farming family in the south of Scotland, with a background in beef cattle and sheep.
NSW primary industries, lands and water minister, Niall Blair, said Dr Middlemiss had extensive experience as a senior policy and veterinary manager throughout the UK, and will also fill the role as the DPI's group director for animal biosecurity and welfare.
Dr Middlemiss said she was attracted to the concept of working within a system that had a reputation for high standards in quality and high health status of livestock and exports.
She will also represent NSW on the national Animal Health Committee and lead the development of animal health and welfare policy and operations at a state and national level.
Commercial focus for new Angus Australia role
As part of a new program focused on supporting the commercial sector of the beef supply chain,  Angus Australia has appointed Liz Pearson, as its new Commercial Development Manager.
Ms Pearson, who has been employed with Angus Australia since early 2016 in a marketing role, has extensive experience and contacts with the commercial beef supply chain.
She is a local to the New England region of New South Wales, and comes from her family's commercial Angus operation and stock and station agency located at Guyra.
Ms Pearson's background includes 11 years' experience in the feedlot industry managing logistics, research and extension projects and product sales, along with a number of marketing and project management roles throughout the wider beef industry over the last 16 years.
"I am very much looking forward to furthering my involvement with Angus Australia in a program that I feel has the capacity to bring tangible value to breeders of Angus cattle and in particular commercial breeders" Ms Pearson said.
"The enhancement of relationships throughout the beef supply chain and a better understanding of what our market wants from Angus bull breeders and the association can only bring vigour and robustness to the Angus breed," she said.
The Angus Commercial Development Program will focus on achieving greater engagement with major participants in the beef supply chain, including commercial cattle breeders, backgrounders, lotfeeders, processors and exporters, and to build on the success of initiatives to assist members achieve greater returns from the production of quality Angus and Angus cross cattle.
New fodder industry representative role
Former Herefords Australia breed society chief executive John McKew is the new chief executive officer for the Australian Fodder Industry Association.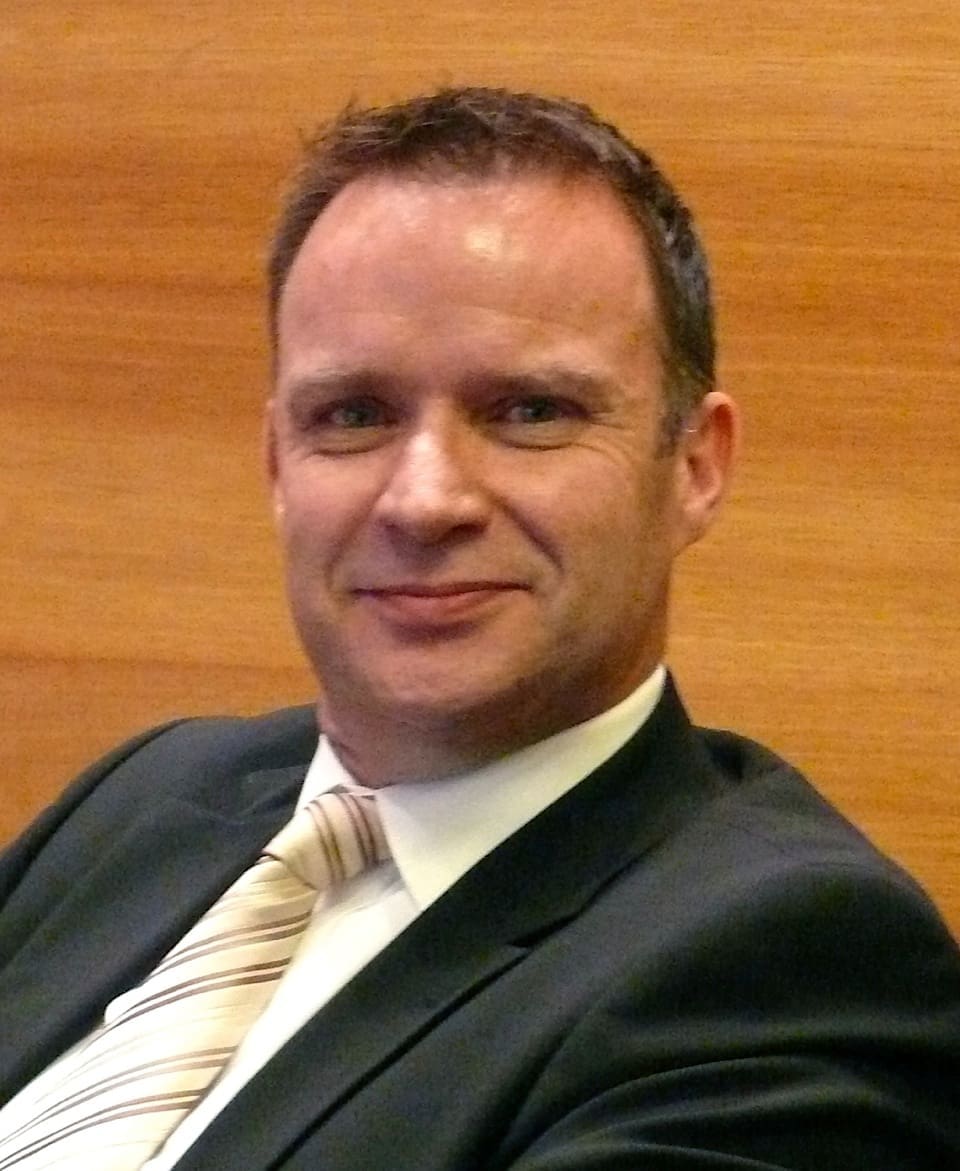 Mr McKew, pictured right, took up his new Melbourne-based position last month.
The Australian Fodder Industry Association is the peak body for the Australian fodder industry connecting all sectors of the supply chain from 'seed to feed.' Established in 1996, AFIA's network has worked to help the fodder industry grow through sharing information, assisting trade and promoting research and development. It also works closely with government regulators to ensure members have a favourable environment in which to do business.
In 2007 the fodder industry had an estimated value of $1.5 billion, a figure that continues to grow assisted by AFIA's work. In 2016/17, the Australia fodder export industry is forecast to reach one million tonnes of exported fodder products.
Mr McKew earlier spent five years as CEO of the Herefords Australia breed society, and the Australian Hereford Beef brands programs, based in Armidale.
New role in co-op work for former Rural Woman of the Year
A former NSW Rural Woman of the Year has been appointed as the new director of the Federal Government's Farm Co-operatives and Collaboration Pilot Program.
Lorraine Gordon resigned from her previous role as the CEO of Regional Development Australia's Mid North Coast region to take up the role with Southern Cross University, which will deliver the $14 million program over the next two years.
"I really believe in this program and when it came across my desk I thought this is a game changer for agriculture, and that's where I want to be," she said.
Ms Gordon, who started the now successful Ebor Beef Co-operative, said she was hoping to make a difference in her new role. "I feel that this can absolutely turn agricultural industries around and it's extremely important for the whole country, so that's why I wanted to be in this space."
Ms Gordon said one of the answers to a more profitable ag sector was for farmers to work together.
"We've got some fantastic industries that are already value-adding product but we need to scale up and the way that we're going to be able to do that is work together in a collaborative way," she said.
"Some may not form a co-operative in the true structural form, but just work together to basically get a better deal, or to value-add their product to be price makers instead of price takers."
Co-op program's industry advisory group
Meanwhile prominent organic beef supply chain manager Dalene Wray from OBE Organics has been appointed to the newly-formed industry advisory group behind the new Federal Government-backed Farm Co-operatives and Collaboration Pilot Program.
The advisory committee is chaired by Greg McNamara, chairman of the dairy producer, Norco Co-operative Limited. Some of the other board members include Melina Morrison, CEO of the Business Council of Co-operatives and Mutuals; John Gladigau, director of Collaborative Ag; and Scott Kompo-Harms, general manager of NFF's trade and economics division.
ABIF announces scholarship winners
The Australian Beef Industry Foundation has awarded six scholarships to attend the 2016 Marcus Oldham Rural Leadership Program. The 2016 Marcus Oldham Rural Leadership Program is an intensive five-day workshop conducted on the college campus at Geelong. The program assists young people enhance their personal development and leadership abilities to equip them in taking leadership roles in the agricultural sector. For young people involved in agriculture the course also provides excellent opportunities to network with other future leaders.
This year's scholarship recipients are:
Tim Emery, Extension Officer (Beef), DAF, Roma, Queensland
Shay Pratt, Leading Hand, Killara Feedlot, Werris Creek,
Kurt de Jonge, Agronomist, Roberts Limited, Smithton, Tasmania
Rhys Fischer, Cattle Producer, Meningie, SA
Boo Harvey, Cattle Producer, Goolgowi, NSW
Alison Haines, Senior Lecturer, Charles Darwin University, Katherine, NT
Recognition for animal research
Researcher Dr Rob Dixon has recently been appointed a Fellow for the Australia Society of Animal Production.
For more than four decades he has made significant scientific contributions in the field of animal physiology and nutrition – particularly, in relation to livestock nutrition management in extensive pastoral systems in the tropics and sub-tropics.
BOQ agri appointments
Bank of Queensland has recently added to its agribusiness team with the Appointments of Pat Heagney and Andrew Whitlock in Toowoomba and Dubbo, respectively – enlarging the lender's existing footprint in these key regional centres.
Mr Heagney comes to BOQ Agribusiness after working with another financier in the agribusiness sector in Rockhampton, Dalby and Toowoomba. Growing up on a cattle property on the Northern Tablelands of NSW followed by his exposure to an array of Agricultural industries across QLD has provided him with a deep understanding of the agribusiness industry and the growing needs of the ever changing agricultural business.
Mr Whitlock joins BOQ Agribusiness after a career that spans both finance and the agribusiness services sector. He has held roles including general manager of a rural co-operative and agribusiness manager for a big-four bank. He has also owned his own business providing services to the agri sector.
Based in Dubbo, Mr Whitlock has a wide network throughout NSW and Northern Victoria.
Melbourne U's new vet faculty dean
Acclaimed virologist and academic Professor John Fazakerley recently started in his new role as Dean of the Faculty of Veterinary and Agricultural Sciences at the University of Melbourne. Professor Fazakerley joins the University from the UK, where he was most recently the Director and CEO of respected virology research facility, The Pirbright Institute.
He will be the second Dean of the faculty, which was established in 2014, and takes over from acting Dean, associate Professor Brian Leury.
Professor Fazakerley said it was a privilege and an honour to be leading the Faculty, which has a long and distinguished history of teaching and research.
"The Faculty has many strengths, highlights and achievements to be proud of, including strong student enrolments in the new Bachelor of Agriculture," he said.
"Food security, healthy animals and healthy people are grand challenges for the future and our faculty is well-placed to continue to make significant contributions to these at a regional, national and global level."
Deans' Council has a new leader
Meanwhile, the Australian Council of Deans of Agriculture has a new president.
Professor Neal Menzies from the University of Queensland has taken over as president from Professor Holger Meinke from the University of Tasmania. Professor Meinke recently completed his two-year term. Professor Richard Harper, Murdoch University, comes in as the new Vice-President.
Prof Menzies paid tribute to the outstanding leadership of Professor Meinke who had ensured the ACDA was at the forefront of discussions on education and research.
"The recovery of agricultural education has continued strongly under Holger's watch," Prof Menzies said. He said he considered the 'innovation agenda' to be the major focus of his term in office.
"It is incredibly important that agriculture engages with, and benefits from, the government initiative on innovation. The role of universities will be critical," Prof Menzies said.
Send submissions for People on the Move column to:   admin@beefcentral.com