Beef Central publishes an occasional summary of appointments, departures and achievements occurring across the red meat and livestock supply chain. Send details for entries to admin@beefcentral.com
Canadian geneticist appointed AGBU's new director
…as Dr Rob Banks steps into retirement
No move yet on CEO role for Gina's Hancock and Kidman operations
NAPCo's new CEO spent time in Antarctica
ACCC chair Rod Sims appointed to international competition network
Finalists announced for prestigious Zanda McDonald award
New appointments in Elanco's northern sales team
Promising young talent emerging in KGF's Future Leaders program
FSANZ welcomes interim CEO, acting board chair
BOM to strengthen agriculture team
Four young Aussie livestock stakeholders chosen for global summit
Canadian geneticist appointed AGBU's new director
Canadian Dr Stephen Miller has been appointed as the fourth director of the Animal Genetics and Breeding Unit in Armidale, following the recent retirement of Dr Robert Banks.
AGBU is a world leader in R&D for genetic evaluation and improvement systems and is responsible for Australia's world-leading BreedPlan, LambPlan and MerinoSelect systems.
AGBU chair, Lucinda Corrigan said Dr Miller would join the agency after four years as director of genetic research at Angus Genetics Inc, a division of US Angus – the largest breed organisation in the world.
He recently spent a period of almost one year as deputy director of AGBU.
Dr Miller grew up on an Ontario beef farm, gaining his bachelor's degree and doctorate at the University of Guelph, which included six years as director of the Centre for the Genetic Improvement of Livestock. He later spent three years at AgResearch New Zealand, with the animal genomics team including a commercial genomics facility where he was involved in the development pipeline of genomic products.
Ms Corrigan said Dr Miller's appointment would add significant value to the strategic direction and global collaborations for AGBU.
"He has an excellent international reputation in the livestock industries as a genetic innovator. His technical and communication skills will ensure AGBU continues to be the leading group for genetic evaluation in Australia and internationally. The AGBU board is looking forward to working with Dr Miller to ensure that our cattle and sheep industries take full advantage of the genomics revolution," she said.
… as Dr Rob Banks Steps Down
As part of the transition, Dr Rob Banks, AGBU's director since 2012, has now stepped into retirement. Dr Banks will be well known to many Beef Central readers, both through his time as director of AGBU and through his previous industry roles.
These included nearly 25 years with Meat & Livestock Australia, where he undertook a number of roles including Project Manager for the genetics R&D program, and Southern Australian Manager where he was responsible for overall supervision of the southern Australia on-farm R&D program.
Dr Banks also led the development of the LambPlan genetic evaluation system for the Australian Meat Sheep Industry in the late 1980s and into the 1990s.
During his tenure as director of AGBU, genomics has emerged as the major advancement in the genetic improvement of Australia's livestock industries. Dr Banks has overseen the AGBU team as it worked to develop and implement these new technologies into Australian beef and sheep genetic evaluation analyses.
"It has been a privilege to work with the AGBU team during the past eight years," he said. "We have seen profound changes in our operation environment which have been the most significant since the launch of BreedPlan in 1985."
One such major advancement has been the introduction of single-step genomic analysis which provides significant potential for faster genetic progress with direct benefit to the livestock industry.
"The AGBU team have done really great work to deliver this advance, and I know that they will continue to deliver outstanding R&D for the industry under the new director, Dr Steve Miller."
Dr Banks was always a passionate, vigorous and forthright participant in industry discussions on genetics topics, and from a livestock media perspective, was 'always good for a headline.'
Established in 1976 and based in Armidale, AGBU is a joint venture between the University of New England and the NSW Department of Primary Industries. With a large team of research scientists working across a range of livestock industries, AGBU is a world leader in R&D for genetic evaluation and improvement systems, including BreedPlan.
No appointment yet for Hancock/Kidman CEO role
There's been no appointment thus far following the abrupt departure several months ago of Gina Rinehart's Hancock Pastoral and Kidman Pastoral Co head of operations, David Larkin.
Beef Central understands a process is underway to find a successor, but no appointment has yet been made. In the interim, operations responsibility is being shared among a group of senior managers including commercial manager Dan Wade at Perth head office, Rick Ford on Fossil Downs, Karl Greaves, Greg Gibbons (Wagyu) and CFO Shelley Blackwell.
Observers are watching with interest, to see if Mr Larkin's successor comes from a pastoral operations background, brands development and beef marketing, or an unrelated field.
As Beef Central reported earlier, former chief executive David Larkin left the companies abruptly in early July, after four years heading Gina Rinehart's pastoral operations. During that period the Hancock Pastoral and branded beef supply chain business grew dramatically, with acquisitions of breeding, backgrounding and finishing properties in three states, commercial feedlots, and cattle herds containing elite Wagyu genetics. A suite of commercial beef brands was launched, including the 2GR Wagyu program, now one of the largest Wagyu integrated supply chains in Australia, and shortfed brands including the Santa Gertrudis-based Kidman Beef program.
Since 2018, Kidman and Hancock Agriculture have been easily the largest and most active investors in the Australian cattle industry.
There's been no word yet of David Larkin re-surfacing in another meat and livestock industry role.
NAPCo's new CEO spent time in Antarctica
A former Australian Antarctic Division station leader has been appointed the operations head for the North Australian Pastoral Co.
The chief executive officer's role is now filled by Allan Cooney, an experienced CEO in public service and private enterprise, who was appointed following the sudden departure of Richard Brimblecombe from the role back in March.
Mr Cooney is NAPCo's fifth CEO in five years.  His appointment was completed some months ago, but there was no public announcement at the time, and many (including Beef Central) may have missed it.
Prior to his appointment, he most recently worked in executive management in mining support and manufacturing. Prior to that he spent three years as CEO of private pastoral agency network TopX, and earlier spent two years as leader of the Australian Antarctic expedition, as station manager at Casey station.
In March, NAPCo's then CEO Richard Brimblecombe suddenly departed from the senior management role. NAPCo chairman Paul Tully, a Brisbane solicitor, worked closely with the leadership team during the transition to Mr Cooney's appointment.
With recent departures at operations and board level, NAPCo has now lost most of its strong connection with professional rugby and the Wallabies.
The 140-year-old NAPCo manages a herd of about 200,000 cattle on 13 properties in Queensland and the Northern Territory, plus the large Wainui feedlot on the Darling Downs. Two years ago, the company moved into its own branded beef program called Five Founders, backed by carbon neutral claims.
ACCC chair Rod Sims appointed to international competition network
Australian Competition and Consumer Commission chair Rod Sims has been confirmed by the steering group of the International Competition Network as the new vice-chair for digital co-ordination and Asia-Pacific liaison.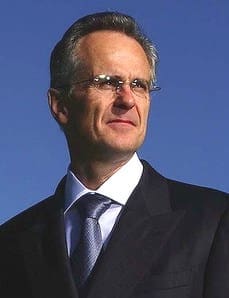 He will focus on co-ordinating ICN projects and discussions about competition in the digital economy and will also act as a liaison between the ICN Steering Group and ICN members in the Asia-Pacific region.
"I am pleased to take on this role. Competition regulators are increasingly dealing with global issues that require global responses, underscoring the importance of the ICN's work," Mr Sims said.
"Competition authorities around the world have much to discuss and learn from each other, as we continue to face the challenges posed by the need to promote competition and good consumer outcomes in many areas of the digital economy."
The ICN is a consensus-based organisation of national and multinational competition law enforcement authorities. It creates opportunities for authorities to work collaboratively to consider and address competition enforcement and policy issues.
Finalists announced for prestigious Zanda McDonald award
Judges of the Zanda McDonald Award, Australasia's agricultural badge of honour, have announced eight finalists, and will crown not one but two winners for 2022 – one from each side of the Tasman.
Now in its eighth year, the prestigious award, managed through the Platinum Primary Producers program, recognises future young leaders working in agriculture, and provides an impressive prize package centred on a tailored trans-Tasman mentoring program.
The eight talented finalists – four from Australia and four from New Zealand – have been selected for their passion for the industry, strong leadership skills, and the contributions they're making in the primary sector.
The four finalists from Australia are:
Charlie Perry, 35, manager and partner at family owned Wagyu beef farm Trent Bridge Partnership, from Gurya, Northern NSW
Kate McBride, 23, fifth generation farmer and station hand at Tolarno Station, and researcher at The Australia Institute, from Western NSW
Gavin Rodman, 28, district manager – Far North, Sugar Research Australia, from Cairns, and
Jeremy Cummins, 34, owner and manager for feedlot and backgrounding business Bottlejac Trading Co in NSW and QLD.
Award chairman Richard Rains said while Covid travel restrictions drove the change to two awards, it has also created an exciting opportunity. The award also adapted last year in the face of COVID, crowning two winners. With the increase to eight finalists and two winners, the award can have a positive impact on more future leaders in Australia and New Zealand, he said.
"We're thrilled to be able to invest in the future of all eight finalists, and our two winners, and help with their future career and personal development. Our judges have again been overwhelmed with the level of talent and capabilities of this years' candidates, who have come from a broad range of backgrounds in the primary sector. We can't wait to meet the finalists face-to-face for interviews, and provide them with mentoring and media training as part of the process," Mr Rains said.
The winners will be announced in November 2021. The Australian and the New Zealand winner will each pick up an impressive personal development package, including a fully personalised mentoring trip in Australia and New Zealand (when travel allows), up to $10,000 worth of tailored education or training, media coaching, and other mentoring and industry opportunities.
New appointments in Elanco's northern sales team
Animal health product manufacturer Elanco has appointed two new staff to its northern sales team.
Joining the company is Northern Queensland and Northern Territory sales manager, Bruce Smith, an experienced animal health advisor, while Central and Western Queensland Territory sales manager, Siobhan Smith, joins Elanco as a recent agribusiness graduate.
Elanco's national sales manager for beef and intensive industries, Brett Hall, said the company welcomed two extremely capable individuals to its team.
"Bruce and Siobhan are at different stages of their career but they add a wealth of experience, knowledge and ambition to our team," he said.
Bruce Smith has more than 30 years' experience in animal health, with much of this in northern Queensland, the NT and the Kimberley. A graduate of Hawkesbury Ag College, he has worked with well-known animal health companies, including SmithKline Beecham, Novartis Animal Health, CSL, Pfizer, Fort Dodge and Virbac.
For the past four years, he has worked as senior account manager for Nutrien Ag Solutions for its Mareeba, Tolga and Charters Towers branches.
Raised on a farm in Queensland's Bunya Mountains, Siohban Smith recently graduated with a dual degree in agriculture and business from the University of New England.
During her undergraduate studies, she served as President of the University of New England Rural Science Undergraduate Society, Schools Program Coordinator for the Farming Futures program and space manager for the UNE Smart Region Incubator program. In 2020, she was a finalist in the prestigious Royal Agricultural Society of NSW Rural Achiever Award, a state-wide leadership program that recognises and mentors young people who are making notable contributions to primary industry and rural communities.
"We are thrilled that such a strong candidate has chosen to start their agribusiness career in the field of animal health, and particularly with Elanco," Mr Hall said.
Promising young talent emerging in KGF's Future Leaders program
Five young beef industry stakeholders are progressing their careers as part of grainfed beef processor and brand marketer Kilcoy Global Foods' Future Leaders Graduate Program.
In 2020 KGF Australia introduced its Future Leaders Graduate Program to attract young professionals with a passion for innovation and the knowledge to contribute to creating food systems which are more competitive, prosperous and sustainable.
The two-year long engagement offers a pathway for university graduates to join KGF to learn all the facets of its operations and the food processing industry.
The two-year program is designed around four rotations in which each graduate experiences different aspects of the KGF operation that includes opportunities to lead projects, present to senior stakeholders and execute community and inclusion programs.
This year's group of graduates (some of whom are profiled below) include Sally Morrissey, Brenden Lydford, Ben Wieland, Joel Buningh and Alex Cole.
From Jillaroo to international beef sales
Sally Morrissey is a role model for any female University graduate seeking the many opportunities for a career in the livestock industry.
Originally from Jandowae QLD, Sally spent time working as a jillaroo in Queensland's gulf country before studying at the University of Queensland's Gatton campus and then joining KGF's Future Leaders Program in January.
"Coming out of University, you are not sure what to expect but the graduate program has been excellent as I can now see the opportunities out there in the industry," Sally said.
"In the first seven months of the program I have spent time with the logistics, finance, sales, HR and production teams and I have now worked my way up to be a part of the international meat sales team which focuses on the Korean market. Every part of the program has been a fantastic learning experience, and I want to spend time on the floor at Kilcoy so I can get exposure to more of the business because learning more about the product and our processes will improve my career options," Sally said.
Dubbo local set to become a future beef industry leader
Dubbo's Brenden Lydford has long known he's wanted to pursue a career in the beef industry and it started as a fifteen-year-old working nights on the abattoir floor making money to buy his own cattle.
He then committed to excelling at school and University, and this year joined KGF's Future Leaders Graduate Program.
"I'm loving the experience so far and my goal is to work my way up to a management position, I really want to have an impact on the red meat industry as a whole and leave my mark in some way whether it be in sustainability, innovation, or improvement in the supply chain," Brenden said.
"I've learnt how to talk to people so they feel like they are a part of the team. Communication skills are such an important part of our business, even things like simplifying some of the science we learn at University so that it is more practical can improve the way we do business at KGF," he said.
Careers Expo opening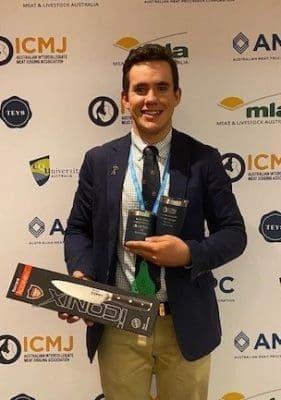 Attending an Armidale University careers expo along with an invitation to visit the Kilcoy Global Foods operation, was all it took for young Ben Wieland to fast-track his dream career in the beef industry. Originally from Boonah, south of Brisbane, Ben is another of the five University graduates working at Kilcoy Global Foods under the Future Leaders Program.
"It's been fantastic, it's so diverse and being able to work across a range of operations gives me a broad appreciation of the business," Ben said.
"There's so many opportunities to learn from other people. For example I've met staff who have sold beef in Japan and Hong Kong, so you get great insights into different consumer behaviours and how other parts of the world operate."
"Producing the best quality produce ultimately benefits everyone along the food production chain, so it's a win-win for everyone," Ben said.
Applications for 2022
President of KGF's Australian division Jiah Falcke said the business was looking for young professionals with a passion for innovation and the knowledge to contribute to creating food systems which are more competitive, prosperous and sustainable.
"We teach our graduates how we do things so that in the future they'll be food industry leaders burning the KGF branding iron of excellence and innovation, and guiding Australia's food processing industry. "The key to the program is the strong focus on innovation and creating future leaders who are prepared to think outside the box and we are already seeing that from this year's graduates," Mr Falcke said.
Applications are now open for the 2022 Future Leaders Graduate Program. To learn more or apply, click here.
FSANZ welcomes interim CEO, acting board chair
Last month Food Standards Australia New Zealand welcomed Dr Sandra Cuthbert as interim CEO. Dr Cuthbert, a former FSANZ general Manager, moved into the role following the departure of Adjunct Professor Mark Booth, who has taken up a role in the private sector after four-and-a-half years at FSANZ.
Dr Cuthbert has extensive leadership, policy, corporate governance and stakeholder engagement experience across the public and private sectors. She has held senior roles with the Australian Government departments of Prime Minister and Cabinet, Finance and Agriculture and Water Resources, as well as FSANZ.
In other news, Glenys Beauchamp has been appointed acting chair of the FSANZ Board. Ms Beauchamp brings a wealth of skills, knowledge and experience to the Board. She is a former Secretary of the Australian Government departments of Health; Industry; Innovation and Science; and Regional Australia, Local Government, Arts and Sport.
Ms Beauchamp also has extensive experience on national health, science, community and industry boards. She replaces former acting chair Steve McCutcheon. 
BOM to strengthen agriculture team
The Bureau of Meteorology's growing Climate Services for Agriculture team has recently advertised five new roles.
Each of the new roles is a variation on a theme, but all require people who understand the needs of the agriculture sector, and can clearly communicate them to the Bureau and its delivery partners.
The new roles include:
Customer Engagement Leads – Climate Services for Agriculture: Two roles focussed on being the customer interface for BOM's Climate Services for Agriculture Program. The roles are suited to those who understand the needs of farmers, producers or agriculture service providers that manage a portfolio of properties (finance, insurance, NRMs, etc).
Customer Engagement Manager (State & Territory Government): A senior role focussed on forming strong collaborative relationships with the State and Territory agriculture teams and being their dedicated interface with the Climate Services for Agriculture Program.
Customer Engagement Coordinator: A role focussed on supporting the above roles to engage with the agriculture sector, systematically capture requirements and communicate them to the Bureau and its partners.
Agriculture Customer Lead: An operational decision support role suited to people with a passion for agriculture and training in climatology, meteorology or hydrology.
Information about the positions can be found here.
Four young Aussie livestock stakeholders chosen for global summit
Animal heath company Bayer has selected four young Australian livestock industry leaders among 100 delegates from more than 40 countries, to make up the 2021 Youth Ag Summit cohort this November.
The global forum and biennial conference provides young leaders aged 18-25 with a passion for sustainable agriculture, the opportunity to learn and collaborate with others on solutions to issues challenging food security across the globe. This year's delegates were selected from 2000 applicants representing 100 countries.
The Summit will bring together a community of young global leaders championing sustainable agriculture and food security. These youth leaders are working to bridge the understanding gap between those who produce and consume food.
From station hands to PhD candidates, Australia's four delegates are set to learn from the best in the business at the two day virtual forum. Delegates will also work with the UN Sustainable Development Solutions Network and Babele on a 10-week Youth Ag Summit University program following the forum, with mentoring from industry leaders, farmers, and YAS alumni.
Sydney livestock market analyst Lucy Noble is one of the four Australian nominees.
Lucy was recognised for her work with Meat & Livestock Australia in educating consumers through better marketing and tailored consumer interest for less desired cuts of meats. She believes there is a lack of utilisation for less desired cuts of meats and there should be increased awareness about where meat products are sourced.
Lucy was born into agriculture, coming from a NSW family farm where she developed a passion for sustainability and livestock production. She studied Animal and Vet Bioscience at the University of Sydney, and got involved in paid and volunteer work in the South Pacific and south-eastern Africa, she then went onto complete her honours project on African Swine Fever.
She is currently working as a market analyst for the National Livestock Reporting Service for MLA and believes there is a lack of understanding that surrounds livestock production and the hidden value of under-utilised animal products
Joining Lucy as Australian representatives at the 2021 Summit will be University of Sydney PhD candidate Cara Jeffrey, La Trobe University PhD candidate Dylan Male and station hand, Meg Kennett.
Dylan Male, PhD candidate in Melbourne
Raised on a farm near Wagga Wagga in regional NSW, Dylan developed a love for the land from an early age. Through this upbringing, he witnessed firsthand the many challenges facing the agricultural sector, including drought. As a young person, Dylan felt powerless to do anything. However, he soon realised that he could pursue a career where he could provide solutions to overcome these challenges.
This led him to completing a Bachelor of Agricultural Science (Honours) at Charles Sturt University. Throughout his degree, Dylan was able to strengthen his scientific knowledge and understanding of some of the complex issues facing agriculture. He soon developed an interest in agricultural research through employment with the NSW DPI, which involved working with wheat and canola field experimental trials.
Dylan has now commenced his PhD studies at La Trobe University investigating the agronomy of a native perennial grass species. The research aims to support Djaara people in their vision to return grass to the landscape with the hope it can contribute towards the healing of country and provide economic empowerment to First Nations People through the production of high value seed and grain.
Cara Jeffrey, PhD candidate in Sydney
Cara Jeffrey is a Sydney-based PhD student with a background in marine biology and aquaculture and a passion for genetics. She studied at James Cook University in North Queensland for both her undergraduate degree in marine biology and her post graduate studies. After completing her studies, Cara worked as a technical assistant managing a range of experiments for nine months in Queensland before moving to Sydney to start her PhD. Her current area of study looks at the impact of heat on chickpeas.
Meg Kennett, Station Hand, Walcha NSW
Meg Kennett grew up in Harden, NSW  frequently visiting and working on the family farm in Boorowa, NSW. After finishing boarding school in 2017, Meg took a gap year contract mustering cattle across stations around the Northern Territory and Kimberley's mustering, branding and drafting cattle and loved it so much she came back for a second year.
Growing up on a farm, Meg saw firsthand the effects of drought and the hardships of living on the land in dry time. This sparked her desire to find ways to use resources more efficiently and led to an interest in regenerative farming. Meg reached out to the Hudgins family in Texas, USA, to learn more about how they breed Brahman cattle and to work on an intensive cell grazing operation. After just five weeks of her year-long overseas journey, the COVID pandemic arrived, and Meg had to cut her trip short.
When she returned to Australia, Meg spent time driving a truck for the development of a local wind farm. Currently she is working as a station hand on a 5000ha composite sheep and Angus breeding farm in Walcha, NSW, while also undertaking a pasture and sheep management course.
Meg is passionate about advocating for agriculture. While involved in a livestock leadership course run by the livestock collective, Meg was inspired to discover a direct way to tell the stories of the land to Australia's urban population that branched out from social media. Through researching alternative communication methods, she stumbled upon a blog written by Lucy Moore about a supermarket cinema, where videos of farmers caring for their animals and growing crops are envisaged to be placed alongside the product in the supermarket.
The blog explained this would help educate younger people about their food source and showcase Australian farmers, supporting the agriculture industry and helping bridge the gap between product and plate, city to country.