Beef Central publishes an occasional summary of appointments, departures and achievements occurring across the red meat and livestock supply chain. Send details for entries to admin@beefcentral.com
New pastoral ops manager for NAPCo
Veterinarians appointed to ASEL review committee
NTCA appoints business development officer
Angus forms northern development committee
New markets operator for AuctionsPlus
CEO for NZ processor Silver Fern Farms
Longreach producer joins AgForce board
New pastoral operations manager for NAPCo
The North Australian Pastoral Co has appointed experienced station manager Stewart Taylor to a newly-created position as head of pastoral operations.
Mr Taylor, pictured below, has managed large-scale Roma district backgrounding property, Goldsborough for NAPCo since 2001. Earlier he spent three years as a ringer with NAPCo on extensive Barkly breeding property, Alexandria and Monkira and Coorabulka in the Channel Country. He is highly regarded in the Roma district grazing community for his land and cattle management expertise.
In his new role, Mr Taylor will oversee cattle operations across NAPCo's 13 stations in Queensland and the northern Territory, running some 200,000 head of cattle.
Veterinarians appointed to ASEL review committee
Three well-known veterinarians with animal welfare expertise have been appointed to the Technical Advisory Committee reviewing the Australian Standards for the Export of Livestock.
Former Federal senator Dr Chris Back, a veterinarian from WA, will act as independent chair, together with committee members Drs Teresa Collins and Hugh Millar, all of whom all highly regarded for their expertise in production animal health and welfare.
The committee, which will ultimately provide recommendations to DAWR, also includes regulation specialist Russell Phillips and livestock export industry expert Kevin Shiell, a former CEO of Livecorp. The committee will be supported by an ASEL Reference Group comprising representative bodies including ALEC, the RSPCA, the Australian Veterinary Association and livestock producer groups.
Australian Veterinary Association president Dr Paula Parker said the AVA had been calling for the inclusion of vets on the committee. "We're pleased with this decision. Vets have expert knowledge in both animal health and welfare aspects of the live export process. These are essential skills to ensure we maintain the highest standards in Australia's livestock export supply chain," she said.
Australian Livestock Exporters' Council CEO Simon Westaway said the appointment of Dr Back and the other Technical Advisory Committee members was a positive step in the review process.
NTCA appoints business development officer
Former Sydney-sider James Christian has joined the NT Cattlemens Association in a newly created role as Business Development Officer (Innovation), working from the Bohning Yards office south of Alice Springs.
He first arrived in Central Australia in 2006 for a school holiday stint working as a ringer on Napperby Station, loved the life and kept coming back. "I found it fascinating and completely different to Sydney," he said. In 2012, James joined Tim Driver at Precision Pastoral and helped design and develop the venture's innovative walk-over weighing system and other devices. He later returned to Napperby where he and cousin, Sam Chisholm, have since established their own cattle herd.
James has also completed studies for a Master of Business Administration, which he'll be putting to good use in his new NTCA job, coordinating field days and information sessions and gathering ideas for future industry-related research trials. A key focus will be to encourage industry uptake of the valuable knowledge already available from research initiatives.
Angus forms northern development committee
Angus Australia has created a northern development consultative committee to provide guidance in developing policies, strategies and plans relating to the breed's progress in northern Australia, and communicate and represent the views and requirements of the region's beef producers in relation to genetics and Angus-influenced cattle.
Inaugural members of the committee are Johnathan Schmidt, Burenda Angus, Dalby, QLD; Brett Guest, Clunie Range, Coolatai, NSW; Ben Mayne, Texas Angus, Warialda, NSW; Ben Noller, Palgrove Ultrblacks, Dalveen, QLD; and Simon Falkiner, Murdeduke Angus, Winchelsea, VIC.
Angus Australia's strategic projects committee chair Sam White, strategic projects manager Christian Duff, and CEO Peter Parnell will be ex-officio members.
Committee member Johnathan Schmidt from Burenda Angus at Dalby said a large percentage of the Australian breeder herd was located north of the Tropic of Capricorn, and this had traditionally been a Bos Indicus area.
"Hence there is huge scope for crossbreeding with Angus genetics to improve fertility and carcase traits to help meet market suitability," he said.
The Northern industry was principally made up of producers who generate 100pc of their income from cattle, committee member Brett Guest from Clunie Range said.
"They are well educated on the industry and are very astute. They do not respond to being preached to by 'southerners' who don't understand their requirements. More than anything this committee needs to gather information and build understanding. We know from experience the performance results by using Angus genetics can be spectacular and can be maintained long-term," he said.
New markets operator for AuctionsPlus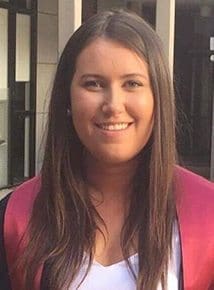 Hannah Bird, pictured right, has joined the AuctionsPlus team as a full-time market operator.
Originally from Western Victoria, Hannah grew up on her family property in Birregurra, where they run an Angus herd. Hannah is currently studying her bachelor of Agribusiness at Marcus Oldham, and will graduate at the end of 2018.
New CEO for NZ processor Silver Fern Farms
New Zealand beef, lamb and venison processor Silver Fern Farms has appointed Simon Limmer as its new chief executive, succeeding Dean Hamilton.
Mr Limmer has significant general management experience developing effective supply chains, in stakeholder relations and in business development. He has spent the past nine years as general manager of global supply and later CEO for the world's largest kiwifruit producer, Zespri, based in New Zealand and in China. Prior to that, he spent 14 years with French multi-national Veolia, in Europe, East Asia, Oceania and the Americas.
Silver Fern Farms co-chair Rob Hewett said Mr Limmer had an excellent set of skills and experience to continue the strong progress the company had been making as a leading NZ red meat food processor.
"It is a great time to be leading Silver Fern Farms," Mr Limmer said. "The company is well-positioned to add value to NZ's natural grassfed red meat – there is a consumer trend to natural whole foods, the company has a really good brand, is well capitalised, and has a talented and enthusiastic group of people." He takes up the new role in March.
Indonesia appoints first female Consul-General to WA
The Indonesian Ministry of Foreign Affairs has appointed a new Consul-General for Western Australia. Ibu (Ms) Dewi Gustina Tobing was confirmed as WA's new Indonesian Consul-General at an official ceremony in Jakarta last week. She will take up her appointment next month, replacing Ade Padmo Sarwono, who has now taken-up his new posting as Indonesia's ambassador to ASEAN, based in Jakarta.
Ross Taylor, chairman of the Perth-based Indonesia Institute welcomed the appointment of Indonesia's first women consul-general in WA. "The appointment of a woman to a senior diplomatic role by the Indonesian government is not unusual within Indonesia; a nation that is home to the World's largest population of Muslims and that has already seen the election of female national president and many women taking senior roles within parliament, the community and the corporate sector," Mr Taylor said.
Longreach producer joins AgForce board
Longreach sheep and cattle producer Dominic Burden was last month appointed as the North Queensland representative on the AgForce Queensland Farmers Board. Mr Burden had extensive experience in primary production businesses, strong knowledge of natural resource management issues as well as corporate and technical expertise gained while working in the resources sector. He is well-known to AgForce members having served as our North West Regional Manager for 12 months while his family owned cattle and sheep property Macsland, north west of Longreach, was completely de-stocked due to drought.
"He has worked on cattle and sheep stations in South Australia and NSW and knows only too well what primary producers in Queensland face as a result of drought through seeing and feeling the impacts on the property he and his wife took over nearly five years ago," AgForce president Grant Maudsley said.
"Dominic brings with him a breadth of knowledge of pest and weed management through his role as Chair of Desert Channels Queensland, and has used his project management, stakeholder liaison, and planning skills to support the wild dog control effort in the Central West."
Mr Burden takes over as AgForce north regional director from Hughenden cattle producer Russell Lethbridge, who in November was elected as a director of Meat & Livestock Australia.
New district vets join NSW Western Local Land Services
Landholders throughout New South Wales' western region are set to benefit from the recent addition of two district veterinarians to the Western Local Land Services team.
In December, Hannah Williams started work, based in Balranald, while Felicity Wills joined the organisation and is working from Broken Hill. They are working alongside Charlotte Cavanagh, who is the third District Veterinarian working for Western Local Land Services, based in Bourke.
Both Dr Williams and Dr Wills have hit the ground running, covering plenty of kilometres throughout the Western region to assist landholders with their animal health management. Dr Williams grew up in Victoria's East Gippsland, and has a background in superfine Merino production She is hoping landholders contact her, Dr Wills and Dr Cavanagh as soon as they have any animal health concerns.
"It is always best for landholders to contact us as soon as they suspect something is wrong or there is something they are unsure about or want clarification on," Dr Williams said. "In addition to contacting us when concerned for their stock, landholders can also contact us for general health or management advice."