Beef Central publishes an occasional list of significant recent appointments, departures or achievements occurring across the red meat supply chain, both private sector and government. Details for submissions for future listings are provided at the bottom of this article…. 
CAAB seeking new chief executive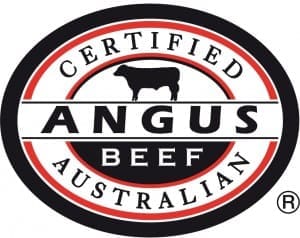 One of Australia's most successful branded beef programs, Certified Australian Angus Beef, has commenced a recruitment process to find a new chief executive officer, following a decision by Phil Morley to step back from the position later this year.
In recruitment advertising appearing on Beef Central this morning (click here to view), CAAB is seeking a replacement for Mr Morley, who has led the highly successful CAAB and Angus Pure brand programs since 2008. He succeeded Michael Pointer, who had led CAAB since its inception 18 years ago.
Applications are now open for interested candidates with requisite skills in brand development and promotion, market and supply chain development and red meat supply chain experience.
A transition sometime around late September seems likely.
CAAB is one of Australia's most prominent brand programs, accounting for well over 100,000 eligible cattle each year for its grainfed CAAB brand, as well as its Angus Pure grassfed natural program. It has strong penetration into the domestic food service and retail segments, as well as extensive exposure overseas.
Phil Morley hesitates to use the word 'retirement' to describe his future following his departure from CAAB, as he has the intention of remaining engaged with the red meat supply chain in specific project work of interest.
Beef Central will publish a retrospective covering Mr Morley's CAAB and earlier industry history and closer to his departure.
New CFO for Consolidated Pastoral
Consolidated Pastoral Company has continued to strengthen its management team, with the appointment this week of Elizabeth Walker as the company's chief financial officer.
Chief executive Keith Warren said Ms Walker joined CPC with more than 20 years' experience in both large and smaller listed and private companies across investment banking, property development, construction, and funds management sectors.
For the past seven years she has acted as both group chief financial officer and treasurer for Dennis Group, large privately-owned group with both property and agricultural interests.
A qualified chartered accountant, Ms Walker also holds a graduate diploma in applied finance and is working towards completion of an MBA at the University of Queensland. She is a member of the Australian Institute of Company Directors and the Finance and Treasury Association.
"We are thrilled to be able to attract someone with her experience and talent and look forward to her contribution to our strategy development and execution," Mr Warren said.
Scottish appointment as Victoria's new chief vet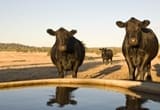 Victorian minister for agriculture and food security, Peter Walsh, has announced the appointment of Professor Charles Milne, the former chief veterinary officer to Scotland, as Victoria's next head vet.
Mr Walsh said Professor Milne's vast experience in food safety and animal disease made him well suited to the role of chief veterinary officer (CVO) Victoria.
"As CVO Scotland, Professor Milne provided high quality and timely veterinary advice on the prevention and control of exotic and endemic animal disease, veterinary public health, international trade and animal welfare," Mr Walsh said.
During his six-year tenure as CVO Scotland, Professor Milne oversaw the Scottish Government's response to the Foot and Mouth Disease outbreak in Southeast England in 2007 and developed numerous animal disease and welfare strategies.
"Australia is free of FMD, but we can learn much from the experiences of England in 2001 and 2007 where Professor Milne was instrumental in preparing and responding to the FMD outbreak on behalf of the Scottish Government," Mr Walsh said.
Professor Milne also developed an animal health and welfare scheme for Scotland – the first of its type in Europe – which has since been widely adopted.
"Preparation, and having the right skills and people, is crucial in responding to any future animal health and disease issues in Victoria. I welcome Professor Milne to Victoria and am confident he will maintain the safety and standards of the Victorian livestock industry."
A former Food Standards Agency (FSA) Director Scotland, Professor Milne also has extensive experience in developing foodborne disease strategies and managing food safety incidents.
Professor Milne will begin work on July 1.
AAA board election
Lead partner for food & agribusiness with national accountancy firm, BDO's, David Krause, has been appointed to the Agribusiness Association of Australia board.
Mr Krause has had significant experience with a number of industries within the agricultural sector including grain and meat processing, dairy, beef and nuts. Additionally, he also has an active investment in the beef industry, providing insight into the practical issues facing the agribusiness sector.
"I'm extremely passionate about agriculture in Australia and the potential that exists at the moment in the industry," Mr Krause said. "There is enormous potential for Australian producers if we can be smart about taking advantage of the opportunities available," he said.
"The recent free trade agreements with South Korea and Japan will open up exciting new avenues to trade for Australian agriculture, and the growing appetite for investment in the sector will help fuel further growth.
"The most critical factor is knowing how to manage these opportunities and that's where I hope my experience can be useful as part of the AAA's board," he said.
New leadership for Port of Philadelphia promotion group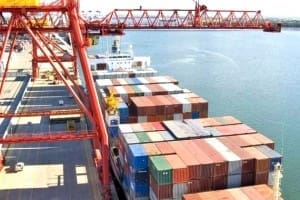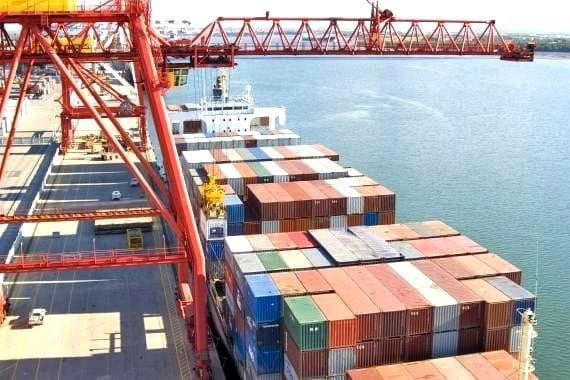 Ship Philly First, an independent marketing group that seeks to promote the Port of Philadelphia as a world class gateway for trade into the US, including beef exports out of Australia, has new leadership.
Lawrence R. Antonucci Jr was recently elected president by the membership for a two-year term. He replaces Fred Sorbello, CEO, Mullica Hill Group Companies, who was one of the founders of the group three years ago.
Mr Antonucci is president of 721 Logistics, which is based in Lester, Pennsylvania.
"The Port of Philadelphia is fortunate to have a number of vital organisations, but none quite like ours," he said. "We represent the private sector – those businesses that manage freight from the country of origin to the retailer – including terminal operators, truckers, warehouse providers, logistics experts, freight forwarders, customs brokers and maritime lawyers. We are those folks in back-office businesses that maintain the port as a major economic engine for the region."
"We are not a social organisation, nor do we want to duplicate what is already in place. We aggressively seek new business with importers, growers and manufacturers around the world to persuade them to Ship Philly First."
Philadelphia is a major port of entry for Australian beef heading for the US.
Send your significant industry personnel movements, milestones or achievements for inclusion in this occasional column to:  cath@beefcentral.com