THE Ekka's Paddock to Palate competition has wrapped up for another year, with more than 900 cattle entered and some familiar faces taking away ribbons with all-round performance awarded.
Palgrove won the 100-day section with is pen of Charolais X steers, G. Morgan & Co's Shorthorns won the 100-day (no HGP) section, David Crombie's Aurelian Pastoral picked up the 70-day section with its pen of Angus X Ultrablack and Paul Harris from Sunland Pastoral won the Wagyu section.
The tightly contested competition has become an important part of the regular exhibitors' operations and Beef Central caught up with some of the winners on the night to talk about their winning entries and the cattle market going forward.
Important data for stud and commercial producers
G Morgan & Co have been entering the paddock to palate competition since it began and have been one of the competition's most successful exhibitors.
The company was successful again this year with its Shorthorn steers winning the 100-day (no HGP) category and finishing second in the 100-day grainfed category.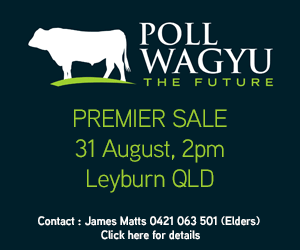 Co-principal Spencer Morgan said benchmarking through the Paddock to Palate competition was an important part of the company operations. He said the company had breedplan figures on its entire herd and the competition value-added that information.
"For us it is just as important to know what is not working as it is to know what is working well and the carcase data we get out of this points us in a direction to know which bulls we should be using and where we should be going," he said.
"There's been a lot of different feeding regimes in the competition over the years and we have tried them all. But the competition is in a really good place at the moment with the way it is organised and MSA involved – maybe a bit more weighting on the MSA score would make it really spot on.
"They have been really progressive in moving the competition with the times and it takes all of the feed bias out of benchmarking because they are all fed together and dead together."
Value adding with on-site feedlot
While G Morgan & Co have traditionally sent steers through some of the JBS branded programs, the family has constructed a small feedlot on their Southern Qld property Myall Grove.
"We have always had a really good relationship with JBS and we still sell some of our steers through there," Mr Morgan said.
"Now that we have our own feedlot we can value-add the cattle a bit more if the best outcome for us is to feed them ourselves. Especially if we have a fair idea of how they are going to perform on feed, how they will go hanging up and if there is a few extra dollars in doing it."
Well known beef industry leader David Crombie has a similar situation with many of his Angus X Ultrablack steers going through a feedlot owned by his daughter and son-in-law Mary and Hamish McIntyre.
Mr Crombie's Aurelian Pastoral Company won the 70-day section and he said the arrangement with his daughter and son-in-law worked well for the operation.
"They grow their own grain and feed their own cattle and we are lucky to be able to tag onto that," he said.
"We sell some cattle locally, but most of our quality turn off go to Mary and Hamish in St George and they market them – so as a family we have a through supply chain enterprise."
The McIntyres' Angus steers came in sixth and seventh for the same 70 day section.
Opportunities for smaller operations
Mr Crombie said entering the Paddock to Palate competition over the years was important to the development of his herd.
"It attracts the top studs who are wanting to prove their genetics and it creates opportunities for smaller producers to benchmark themselves against the industry," he said.
"That is the reason we became involved in the competition, we put in one pen a year to see how we are going."
Mr Crombie said it was important for the industry to take a entire supply chain look at itself, like the Paddock to Palate competition does.
"You are looking at the weight gain performance, you are looking at the carcase measurements and most-importantly you are looking at the consumer preference with the MSA score," he said.
"This is what the industry needs to be about, it needs to be about all segments and the combination of performance."
The awards ceremony heard plenty of talk about the turn in season to a drier year and cattle prices dropping off quickly. However, Mr Crombie said the long-term outlook for the industry was good.
"Things change quickly and they change for all sorts of reasons that are out of our control, you can have seasonal change, you can have market change, trade blockages and all sorts of things," he said.
"But you need to have a long-term view and you need to be confident that protein will be in high demand in the long-term.
"We have increasing disposable incomes in Asia and that is the part of the world we are in. There is a desire for more high protein meals, and we are in the business of high protein – so it is the right place at the right time for the Australian beef industry."