CONSTRUCTION of a wind farm project on Queensland's Western Darling Downs is getting close to commencing, promising to contribute to the government's renewable targets.
The rapid progress of Wambo Wind Farm's first stage means construction will start this year, with further stages to follow, helping to deliver renewable energy to the national electricity grid.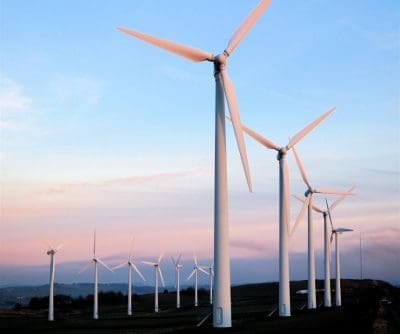 Once fully operational, the Wambo Wind Farm will see up to 110 turbines generating a combined total of approximately 500MW of renewable energy. This will help to power 170,500 houses annually, while reducing carbon dioxide emissions by more than 1.1 million tonnes each year.
The Jandowae based project will create up to 200 jobs during the construction phase and up to 20 staff will be required once operational, with a focus on local labour by owner, Cubico Sustainable Investments Australia.
The Toowoomba and Surat Basin region is now home to 44 large-scale renewable energy projects. Another 30 are under development, including a mix of solar, wind, hydro and bioenergy projects.
Toowoomba and Surat Basin Enterprise, along with Cubico have launched a project to help maximise as many opportunities for local companies and communities to contribute to the project as possible.
TSBE has created an online Supplier Portal which will provide a better understanding of local businesses' capability through a new questionnaire which has stemmed from research into windfarm projects.
This information will help Cubico and partners identify businesses which are ready to work on the wind farm development from concept to design, construction, operations and maintenance and will also identify upskilling opportunities for the supply chain.
Queensland businesses interested in wind farm development are being encouraged to register their capability on TSBE's Supplier Portal at Linking Businesses to Opportunities – Windfarm Capability Mapping | TSBE Suppliers Portal.
Renewable energy developments in Queensland have already supported over 3,600 jobs in the construction phase alone; therefore, highlighting the importance of upskilling and training for local supply chains in developing their workforce ahead of time to prepare for this influx.
The questionnaire closes 23 February at 5pm. Click here to access.
Source: TSBE