There are a lot of pensive discussions when you are part of a multi-generational farming family.  Tough times of droughts, floods, cattle crashes, ever increasing costs, commodity price squeezes, interest rate hikes and wool crashes as well as all the promotion of how virtuous country life is.  What is clear is that it all balances out in the end if you stay on your feet and keep a big picture approach.
Humans love a good scare campaign, from kids telling scary stories when camping to adults with manipulative self-interest campaigns.
1960's – no oil in ten years
1970's – Another ice age in ten years
1980's – Acid rain will destroy all crops in ten years and the world will starve.
1990's – The Ozone layer will be gone in ten years and we will all roast.
2000's – The ice caps will be gone in ten years.
2010's – It's never going to rain again and cities will run out of water (thanks Flannery).
2020's – If we don't reduce our carbon emissions the world will heat up causing existential extinctions and collapse of civilisation.
The Governments have acted as they always do, they take pressure from public opinion and weave that into their policy.  For centuries we have had doomsdayers standing on street corners preaching about the end of the world.  Now they have discovered a new more powerful and highly profitable online world where they can all get together and preach their rhetoric. Unfortunately for farmers we are on the receiving end of this now with livestock and cropping in the sights of the irrational green movement, and while ever we remain silent and divided we have to take what we are given.
The green policy is illogically limiting the amount of food available to civilisation in an environmentally destructive way.  The mathematics of their policies are even more concerning.
The world's climate has been moderated by Green House Gasses (GHG's) for the past 4.6 billion years. Water vapour is responsible for some 95% of the earth's GHG's, Carbon Dioxide accounts for 3.6% of GHG's and Methane 0.45%.  Of the Carbon Dioxide emitted into the atmosphere human activity accounts for 3.7% of the annual emissions with the remaining coming from oceans, volcanoes and land.  Australia accounts for some 1.2% of global carbon emissions.  According to the 'scientists' we must reduce our carbon emissions by 7% per year or the world will cook.
So, our greenhouse contributions to the planet are:  3.6% (GHG) x 3.7% (human activity) x 1.2% (Australia) = 0.0016%.   And it gets better, we are told we need to reduce this number by 7% a year.  So, if we do this we may make 0.0015% difference to the world's atmosphere.  For the old school it will make 15/10,000  (fifteen-ten-thousands) of a difference, it will be expensive, it will reduce available food and it will have an enormous negative effect on the environment because all the important issues of biodiversity, groundcover, aridification and water quality will be ignored.  Initially farmers will be most adversely affected.
It is insulting to the farming community to have extreme activists assert we are ruining the environment.  Science cannot understand the complexity of environments, because at the last analysis people are part of the environment and therefore part of the mystery they are trying to solve.  Farm businesses are the environment, farmers generally do the best they can by the environment within the confines of their financial limitations.
The previous scare campaigns whilst distracting were not catastrophic to our industry.  This Carbon Dioxide and Methane witch hunt has the potential to destroy farming families and the very fabric of rural Australia through an increase in green-tape and reduced margins.  Our industry leaders need to be stronger than has ever been required.  We need to say to our customers, yes, we appreciate your concern about Carbon Dioxide but there are bigger environmental concerns we want to address at the soil surface level.  Pandering to green extremes is not an option.  We must have the courage to say to them there is a point where their groundless misinformation will not be tolerated and there is a line they must not cross (farm invasions).
And for our city cousins, you are even more at risk, especially your most vulnerable.  The feel-good virtue signalling greenwashing won't have you feeling good indefinitely.  Humanity needs a set amount of protein to survive, removing meat proteins does not negate the need for humans to source protein, it just means you will all have to fight over a smaller pie.  You will be unhealthier with limited access to animal proteins which provide essential bioavailable nutrients, you will be more anxious without the essential fats and amino acids for proper brain function.  You will be poorer because energy will become more expensive and more unreliable.  I hope the 15/10,000's of a difference you might make to the atmosphere is worth all of this?
"The entire Northern Polar ice cap … could be completely ice-free in five years," – Al Gore in 2009 – https://www.npr.org/sections/thetwo-way/2009/12/al_gore_trips_on_artic_ice_mis.html
In 2007, Professor Tim Flannery told ABC Landline "even the rain that falls isn't actually going to fill our dams and river systems". https://www.abc.net.au/local/archives/landline/content/2006/s1844398.htm. Aus Govts spent billions on desalination plants in the late 2000s (https://theconversation.com/climate-and-floods-flannery-is-no-expert-but-neither-are-the-experts-5709 and https://www.nytimes.com/2010/07/11/world/asia/11water.html#:~:text=In%20one%20of%20the%20country's,salt%20and%20yielding%20potable%20water.
Reducing Carbon emissions: https://www.un.org/en/climatechange/net-zero-coalition
Human activity produces about 29 gigatons of Carbon Dioxide (Co2) annually (3.7%) with lands and oceans absorbing about 40% of this Anthropomorphic (man-made) emissions with 60% compounding in the atmosphere.  Annually 750 gigatons (96.3%) moves through the carbon cycle by natural processes. 
Australia is the world's 14th highest emitter, contributing 1.2 per cent of global emissions.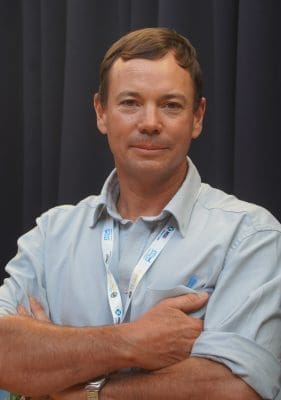 George King has contributed this article in his personal capacity as a cattle producer from NSW. The views and opinions expressed in this article are those of the author and do not necessarily reflect the views or positions of any entities they represent.