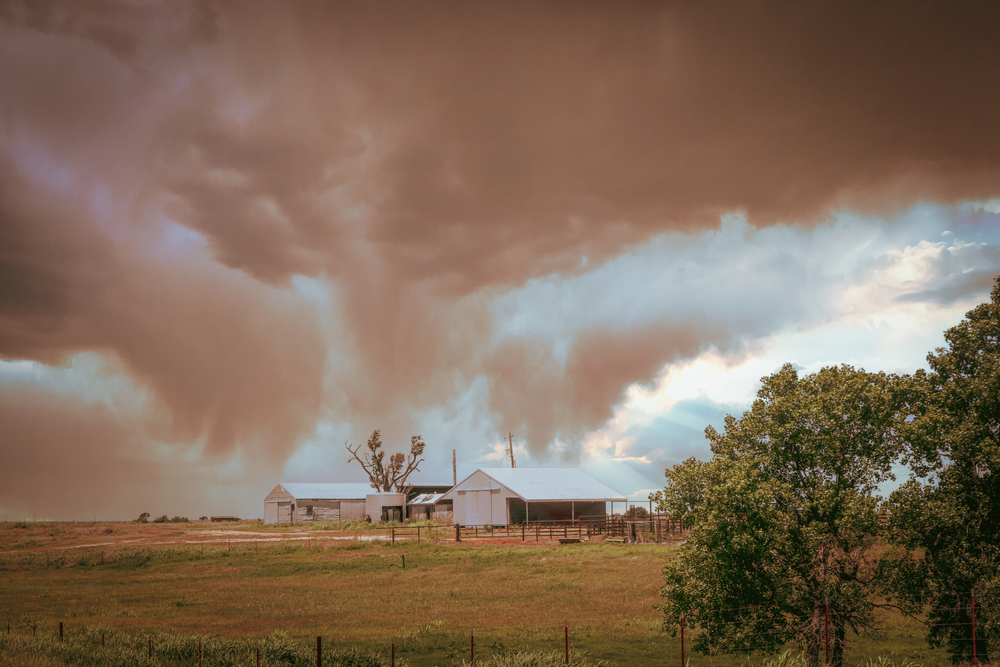 A new report from the Intergovernmental Panel on Climate Change (IPCC), released in early August, finds that under all feasible greenhouse gas emission scenarios, the world is likely to warm by at least 1.5°C above pre-industrial levels in the 2030's. If we stay on our current high emissions trajectory, it may happen in the latter part of this decade. It's terrible news for Australia's agricultural sector. With temperatures rising above the 1.5°C level, Australian agriculture is likely to experience increasingly devastating climate change impacts.
The key takeaway from the IPCC report is that the more we know, the worse it looks. Australia has already warmed by around 1.4°C since 1910, an increase well above the global average. The report highlights that this warming would not be possible without the contribution of human-caused greenhouse gas emissions. This level of warming has already worsened climate extremes such as heatwaves, bushfire weather, droughts, severe cyclones and rainfall intensity with dangerous consequences for crops and livestock. Temperature and other climate extremes will become more intense, frequent and appear in more locations with every fraction of a degree that the planet warms.
Some of the worst impacts will be felt by Queensland's agricultural sector. Particularly concerning for the region are some of the observed and projected heat extremes in this new IPCC report. Maximum temperatures exceeding 35°C could occur for an extra 100 days per year under a very high-emission scenario in Northern and Central Queensland. Such increases in temperatures contribute to more frequent, prolonged and intense heatwaves which not only impact crop productivity and livestock production and welfare but can have detrimental consequences for the health of farmers and rural communities.
These heat extremes will drive greater evaporation from crops and soils, reducing water use efficiency and putting greater stress on water availability. Areas in South-East Queensland may also experience a decrease in total rainfall, especially in winter and spring, leaving the southern part of the state more vulnerable in times of drought. These conditions create the perfect storm for extreme fire weather, with the fire season length already having increased since the 1950s, contributing to such events as the 2018 Queensland fires.
Although many areas in Queensland's South-East are projected to experience a decline in rainfall, heavy and extreme rainfall events are projected to increase, associated with a warmer atmosphere. More intense rainfall erodes important topsoil and increases river flood risk. Increased rainfall intensity will be especially dangerous in North Queensland, which is likely to experience more intense cyclones, although possibly less frequently.
The report confirms that it is not possible to achieve the low level of warming aimed for in the Paris Agreement unless we stop emitting high levels of greenhouse gas emissions. This is because we now better understand and are more certain about how temperatures would increase based on a doubling of carbon dioxide concentrations (a measure known as the equilibrium climate sensitivity). The range is now estimated to be 2.5°C – 4.0°C, up from 1.5°C – 4.5°C in previous IPCC reports. This means less chance of low temperature rises for a given level of carbon dioxide.
It's not just carbon dioxide emissions that contribute to warming, greenhouse gases such as methane and nitrous oxide have a global warming potential of 30 and nearly 300 times higher than carbon dioxide respectively. One of the largest contributors to these high-warming greenhouse gases is agriculture.
If greenhouse gas emissions do not start to decline significantly well before 2050, the world is extremely likely to exceed 2°C warming during the 21st century. To avoid the more extreme future climate scenarios detailed in the report requires rapid and substantial emissions reductions. Declining emissions from the 2020s onwards and reaching net zero before the 2050s is the only scenario for keeping the planet below, or at worst temporarily above, 1.5°C. But just reducing emissions is not enough to stabilize temperatures at either 1.5oC or 2oC above pre-industrial levels. To do this also requires removing greenhouse gases from the atmosphere. Fortunately, there are many emerging opportunities to reduce greenhouse gas emissions and to remove them from the atmosphere, especially in the agricultural sector.
The findings from this IPCC report will be at the forefront of discussions at the forthcoming UN Climate Change Conference in Glasgow (COP26), the world's largest meeting of climate policy decision makers. More than 190 world leaders, joined by thousands of negotiators, government, NGO and industry representatives will partake in talks to update their Paris Agreement commitments. Many countries will set ambitious targets and unite under a common vision – a world in which we do not cross the line of 1.5°C in the next 10 years, or ever.
It is vital that Australia joins them.
To learn more about the risks and opportunities faced by Queensland agriculture and rural communities, register for the virtual Resilient Regions Conference, hosted by Farmers for Climate Action on the 17th September. Tickets: https://farmersforclimateaction.org.au/what-we-do/events/
Professor Mark Howden is a Vice-Chair of the Intergovernmental Panel on Climate Change and Director of the Institute for Climate, Energy & Disaster Solutions at the Australian National University.