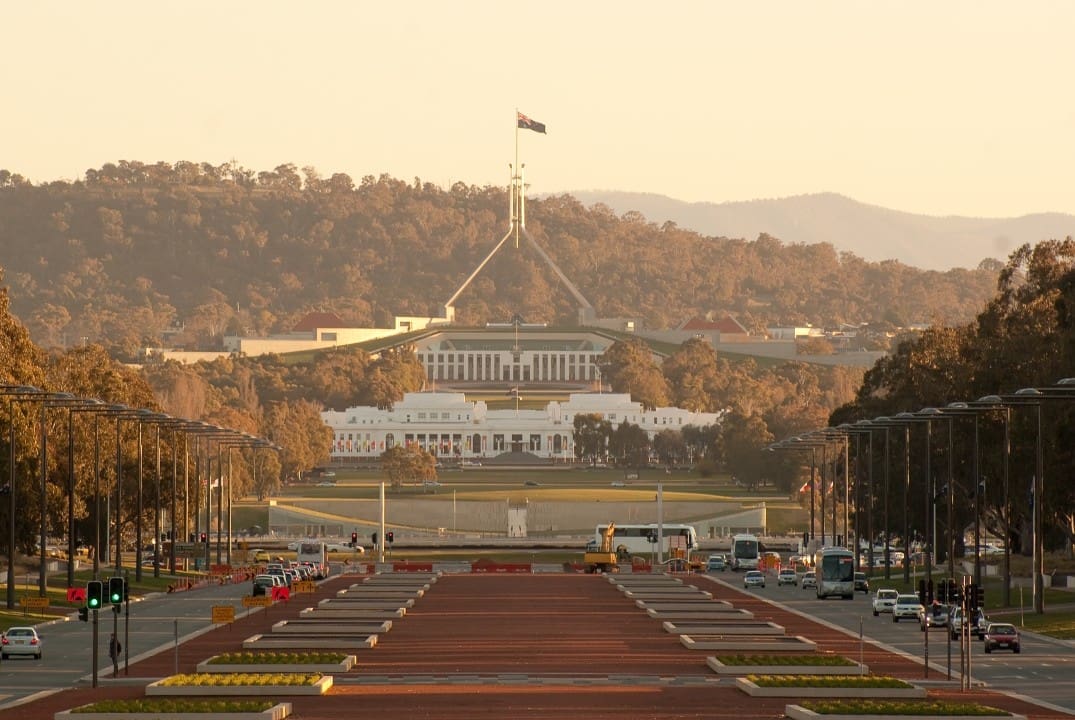 One of Australia's greatest strategic advantages is our ability to produce and export over $60 billion worth of food and fibre annually. We feed three times our population and our exports underpin 70 percent of the value of what we produce, and the land on which we produce it. The value of that strategic advantage is protected by Australia's biosecurity system, yet its contribution to national security is totally undervalued.
How we value our biosecurity and the systems that protect our ability to produce and export food and fibre needs to radically shift. Ensuring those systems are resilient and fit-for-purpose has to be a top priority.
Post-Covid optimism in the agriculture sector is soaring and it's set to be worth a record $66 billion in 2020-21. Investment is strong and farmland values have been increasing for a seventh year in a row, with a reported average increase per-hectare of nearly 13% in 2020. Commodity prices are surging (for the most part) and despite trade ructions with China the value of the sector to the national economy is only increasing.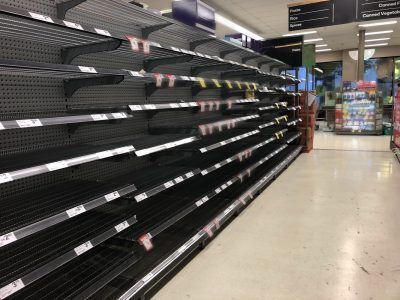 Meanwhile, Covid-induced supply chain breakdown resulting from irrational consumer buying behaviour offers a preview of what social instability and empty shelves looks like. More than a year after the initial impacts of Covid, it's still happening. Compounding that, the vulnerability of our systems to cyber-attack has been proven when one of the world's largest livestock processors is hacked, held to ransom and forced to shut global operations for a week.
In an increasingly unstable global geopolitical environment exacerbated by major power competition and climate change, food security is now intrinsically linked to national security. But without biosecurity, there simply is no food security.
Call them the three securities of prosperity. Access to sufficient safe and nutritious food is a security necessity. We must dispense with the "she'll be right" approach that has plagued our broader attitude to biosecurity policy for too long in Australia.
Traceability systems have been a critical component of Australia's biosecurity system for decades. Where previously traceability might be considered as helpful, now it is an absolute necessity. For example, our $18 billion red meat and livestock sector relies on the National Livestock Identification System (NLIS) to demonstrate animal traceability to our trading partners, giving them confidence to allow our product into their markets. If that system does not work, our trading partners lose confidence in our product and they stop imports. All of a sudden, the NLIS, a system that most people don't even know exists, becomes much more important than we could have ever realised. Reform to this system has been proposed to all governments by the red meat and livestock sector to ensure it is fit-for-purpose and its progression has to be a top priority.
The value of what we produce is ultimately defined by Australia's capacity to export. If we can no longer export 70% of our agricultural produce, we can assume that 70% of its value would be lost. In a worst-case scenario, our forecasted $66 billion sector becomes worth less than $20 billion.
In the context of where we store our true value, our agricultural land assets which account for 55% of Australia's land use; what are those assets now worth if we can no longer capture 70% of their productive capacity? and how would our commercial lenders react to that?
To give you an idea of what that asset value looks like the Centre of Excellence for Biosecurity Risk Analysis (CEBRA) last year identified the flow of benefits arising from assets vulnerable to biosecurity hazards was calculated to be $251.52 billion a year. That's a lot.
If biosecurity systems fail, market access and the ability to export is lost – and that eliminates value. Call that the 'biosecurity value equation'.
This perspective on biosecurity is as relevant to the farmer with a $1 million land asset, as it is to the offshore pension fund holding hundreds of millions worth of Australian agricultural land and water assets.
If losing market access sounds unlikely, then consider the impacts of a Foot and Mouth Disease (FMD) outbreak. It is the go-to example for good reason, and beyond the well outdated figure of a $50 billion impact to our nation over ten years (which is likely now to be twice as much) it's been recently reported to have a 9% probability of being incurred here within the next five years.
That's a 1 in 10 chance of an FMD outbreak in Australia in the next 5 years.
The true importance of biosecurity and systems like the NLIS should reside with each of us. Its impact spans the family farmer, the boards and audit and risk committees of every agribusiness and agrifood sector company, every farm lobby group and state government. It runs all the way up to the central agencies of the Commonwealth Government and even those that sit around the National Security Committee of Cabinet. It should be our top priority to ensure systems like the NLIS are fit-for-purpose.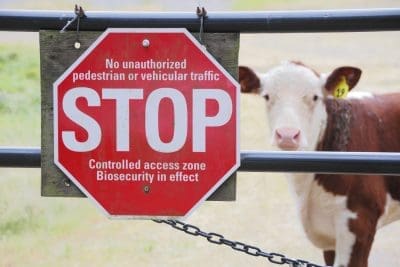 While a $400 million federal budget boost for biosecurity is welcome, Commonwealth dollars alone can't replace leadership and meaningful input from the rest of us. The policies and structures that make up the foundation of our system are governed and influenced by a very few. Funding decisions are made by even fewer. They are subject to the whims of government and the influence of only those in industry that pipe up. They rely on the capacity of biosecurity officials to convince the central agencies of Finance, Treasury and Prime Minister/Premier & Cabinet that these systems are a priority.
We need to challenge ourselves. Are we each performing our role in maintaining and boosting the capability and integrity of our biosecurity system in accordance with its true value to our nation?
How much more will we value this system when our economy can no longer be propped up by iron-ore exports to China?
Of all the factors that contribute to our prosperity, our stability and our national security, maintaining biosecurity and the systems like the NLIS are critical and within our control. We must radically shift our understanding of its true value and invest in it accordingly.
Andrew Henderson is the principal of Agsecure and Agsecure Investment and chair of the SAFEMEAT Advisory Group.