As a former cattle producer and someone involved over the last two decades in supporting livestock producers and farmers in a number of countries to become more profitable and efficient, I am dismayed by some of the stories and comments I have read regarding the Global Roundtable for Sustainable Beef.
I joined GRSB because experience has taught me that collaboration and engagement are the most powerful tools to assist producers.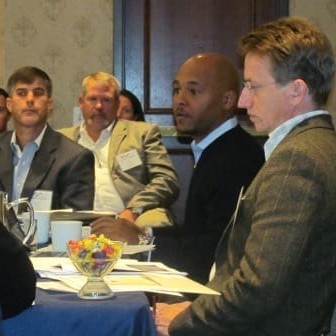 GRSB is a truly multi-stakeholder initiative, involving many producer organisations and individual producers from the main cattle-producing countries around the world.
In addition major processors, packers, animal health companies, financiers, retailers, social and environmental organisations, and national sustainability initiatives are involved.
There are currently 55 members from all around the world (see full list below). Each member organisation has one equal vote in the general assembly, the highest decision-making body of the roundtable.
I believe in the vision of GRSB – that all aspects of the global beef value chain can be economically viable, socially responsible and environmentally sound – and therefore agreed to serve as the organisation's executive director.
I view my participation in GRSB as a continuation of my work of more than 20 years to assist producers and to be able to continue to produce more food and hand over a healthy planet to future generations.
Frankly, I have witnessed several organisations pushing a one-sided view of sustainability and trying to impose unrealistic standards on producers, suggesting that minimising environmental impact can only be achieved through producing and eating less beef.
These are not solutions; these are terms of surrender. GRSB does not accept this approach. We have chosen another path.
It is clear that profitable producers are the essential starting point for a sustainable global beef value-chain. Without a successful and economically viable producer base, the entire industry will suffer, with negative consequences for all of our members.
The most important means by which GRSB has to attain its goals of a sustainable global beef value chain is to work with national-based initiatives that empower producers to be more profitable and efficient. Since we know that positive environmental benefits follow from increased profitability, the means to fulfil our economic, social and environmental ambitions are the same and represent a win-win for the industry, producers and the country.
The characterisation of GRSB as a 'plot by radical environmentalists to put Australian beef producers out of business' could not be further from the truth.
Firstly, roundtable membership is voluntary and no principles or criteria that our members agree upon can be forced upon any other party.
Secondly, the majority of our members' businesses depend on a regular and predictable supply of quality beef. With a shrinking global herd, and growing demand, any effort that would result in producers leaving the business would go directly against their sustainable business interests.
Thirdly, GRSB enjoys the participation of many civil society member organisations that are well known for their positive engagement with producers and businesses.
Finally, two of the three foundational pillars of the GRSB principles and criteria are "Economic" and "Social," i.e. our view of sustainability incorporates the need for economic viability throughout the value chain, and adverse social impacts, including any on producers and their communities, must be avoided.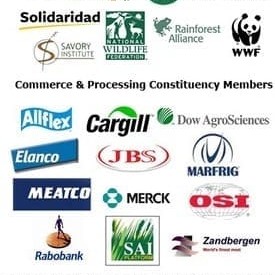 The negative reaction to our efforts from within certain circles seems to be based on conspiracy theory rather than available factual information. Several assertions made in the last few weeks have no basis in fact and no effort was taken to engage the GRSB or any of our membership to ascertain our position.
In my opinion, the Australian producer has nothing to fear when it comes to sustainability. Australia already has several world-class initiatives in place supporting its producers who are at least as well placed as any producer around the world to take advantage of the opportunities that sustainability can provide to their operations and their businesses.
I have yet to meet a grazier or farmer who did not want to make a profit, raise healthy cattle, and pass their property onto the next generation in as good a condition as when they started. I see the goals of GRSB and the goals of the Australian producer in complete alignment.
I will continue to build upon the positive relationships I have always enjoyed with the people that feed the nation and the world, the graziers and farmers who are the stewards of the land, while promoting increased transparency of beef production practices for the discerning consumer who wants to know how their food is produced.
The only way I, and others, can do this is by talking to and learning from our producers. The best way for producers to define the terms of the future of this industry is to engage with the supply chain and share their wisdom, knowledge and challenges with others who share their interests and ultimately sell the products they work so hard every day to produce.
GRSB gives them a forum to do just that.
The Global Roundtable for Sustainable Beef meets in Brisbane today.