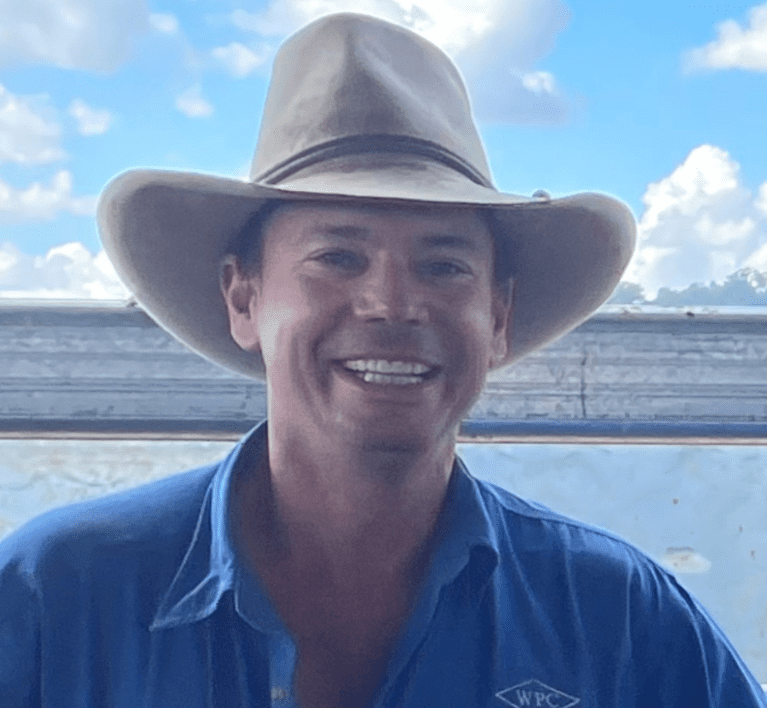 In this contributed article, New South Wales producer George King argues that livestock-related methane emissions are being unfairly treated by governments and pushes for the industry to have input into the climate narrative. Mr King is also on the newly-elected Cattle Australia board. Opinions expressed in this item are his own.
The world clearly has environmental problems which need to be addressed. But the most ineffective imaginable way to address an environmental problem would have to be at the atmospheric level.
The climate alarmists are happy to ignore biodiversity loss, desertification, habitat loss, extinctions and aridification as they are localised problems which can't be centralised.
Instead, they are worrying about natural atmospheric gasses because they can be used to generate enormous wealth for the so-called 'elitists'.  Carbon Dioxide (Co2) was getting a bit tired so they are now focussing on Methane (CH4) as the greenhouse gas (GHG) we need to panic about. 
Biogenic Methane from ruminant animals such as cows has an atmospheric life cycle of about 12 years, that is, methane released from herbivores into the atmosphere react with hydroxyl radicals and sunlight and breaks down to form Carbon (Co2) and Water (H2o).  Twelve years in geological terms is almost what you would call instantaneous.
And the Carbon released by herbivores?
This carbon came from the atmosphere, it was used by plants to grow through the photosynthetic process, the grass was eaten by a cow and the atmospheric carbon was released back into the atmosphere where it just came from.  Cows cannot release Co2 into the atmosphere, they can only cycle it.
The methane released from cattle is being broken down and cycled safely back into the atmosphere through natural processes as it has been for millions of years.
The domesticated world cattle population has been stable at about one billion animals since 1975. Superior genetic selection and improved pastures have made present day cattle yield more meat in a shorter period.  Cattle are a carbon sink in themselves, as is every living thing, they are also organically renewable which is a lot more than can be said for solar panels and industrial wind farms. 
In 1975 the world human population was about half of what it is today, 4.063 billion people.  The atmospheric carbon levels were about 330ppm, today they are a bit below 420ppm.  In 1975 Methane was 1,483.57ppb, today it is 1,895.3ppb.
The only constant over the past 47 years has been the global cattle population, yet many ill-informed and grossly negligent governments around the world are calling for the reduction in cattle numbers by 30pc to 'save the planet', starving the planet is what they will achieve.
Why are cows being blamed?
Global methane levels recorded the largest annual increase ever observed in 2021, somehow this is the cow's fault.
The global cow population has remained stable over the last 47 years and the biogenic cycle of methane emitted from cows is fully recycled, why are cows being targeted as the enemy and blamed for this problem?  Why are farmers being forced to pay for a problem which doesn't exist?  Why is industry pouring millions of dollars into an imaginary fix?
The Australian Cattle herd is around 28.8 million head, the 'accepted' figure is the Australian beef and sheep industry contribute about 10pc to our total greenhouse gas emissions.  Insects emit more methane than cows, who is going to feed them the seaweed?  How on earth can a grazing animal which lives on grass which is grown from atmospheric gasses contribute to greenhouse gas emissions?  Will the mass production of red seaweed (Asparagopsis taxiforms) have an environmental impact on the oceans?  Will growing seaweed result in trihalomethane production with a by-product of ozone depleting bromoform?
Those who are pushing for the reduction of cattle with the human protein being derived from lab grown meats have no regard for the environment or the health of the humans who are unable to source essential bioavailable nutrients from the fake foods.  Before taking advice from environmentally illiterate billionaires, it would be wise to follow the money trail of where their suggestions lead.
Well managed grasslands can sequest up to 10 tonnes of Co2 per hectare per year.  95pc of our cows are on grasslands, the 5pc which are in feedlots make up 50pc of beef production.
Feed lotting in Australia is incredibly efficient and sensible given our climate variabilities.  Greenhouse gasses the feedlot industry generates are negligible, water vapour is responsible for around 80pc of the planets heat dynamics.
Our industry needs to get onto the front foot and have input into the narrative, not just reactively respond to the current insane agenda.