Livestock traceability underpins our ability to sell 70 percent of what we produce into the international market every day.
It's also the system that will be critical to our ability to respond and recover from any outbreak of Foot & Mouth Disease (FMD) or Lumpy Skin Disease (LSD).
However, reforming this system has repeatedly been the poor cousin of competing priorities, making progress very hard.
While the recent public focus on the risk of a FMD or LSD outbreak has understandably lost much of its intensity, the threat itself remains.
This leaves the red meat and livestock sector, together with government, with significant challenges, but perhaps even greater opportunity.
For while ever we remain free from these devastating diseases, we have the opportunity to prepare.
That is why it is now imperative that the Commonwealth government leads the implementation of traceability reforms as a matter of the highest priority.
Preventing an incursion of FMD and LSD in Australia at all costs is our primary objective.
However, preparedness in the event of an incursion is also critical.
It is paramount to ensure that the systems and structures that give our $28.5 billion sector the ability to respond to an incursion are robust and effective.
Agriculture Minister Murray Watt has recently told us that we cannot assume Australia will remain free of FMD and LSD, that it's prudent to prepare now and that we will leave no stone unturned to ensure we are ready.
This sentiment is exactly right, and the red meat and livestock sector has been working on this proviso for many years.
To prepare effectively, reforms that strengthen Australia's livestock traceability system are needed. Reforms that deliver a nationally consistent governance and administrative structure; an enhanced National Livestock Identification System (NLIS) database; implement nationally consistent and mandatory individual electronic or digital identification of all FMD susceptible livestock species and equitable cost sharing arrangements to sustainably fund the system.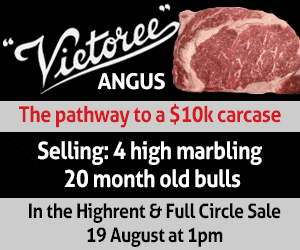 These were the traceability reform recommendations developed by the entire red meat and livestock supply chain, including governments, that have been under consideration by State, Territory and Commonwealth governments since 2020.
These recommendations are the latest effort in a decades long pursuit of the development and refinement of integrity programs that are strong enough to facilitate trade and bolster our preparedness and response capability as a sector.
The reform recommendations are critically important because the NLIS forms a foundation in Australia's post-border capability to respond to an outbreak.
It is the mechanism we will use to track and trace affected animals.
Its accuracy and effectiveness will dictate the extent of an outbreak, how quickly we can contain it and the how soon we can demonstrate freedom from the disease and regain international market access. It is a rare and precious thing, that this effort is now met head on with opportunity.
The establishment of the Commonwealth governments Emergency Animal Disease Preparedness Taskforce provides the ideal platform to highlight the significance of the role of the NLIS, and the urgent need to ensure it is strengthened to meet the demand it will face if we do experience an outbreak.
We must not underestimate the power of a collective ambition.
Now is the time to forge ahead with these reforms.
Now is the time for all stakeholders in the red meat and livestock sector, including State, Territory and the Commonwealth governments to work together. Now is the time to redouble our efforts in the pursuit of a system that will serve us now, and into the future.
A new government brings with it the opportunity for the Commonwealth to lead the reform of Australia's livestock traceability system.
Doing so will not only help to ensure we are as prepared as we can be, it will also set up the red meat and livestock sector for a generation of sustainability and prosperity by ensuring the foundation of our industry's integrity system is strong and trusted.
John McKillop is the Independent Chair of the Red Meat Advisory Council