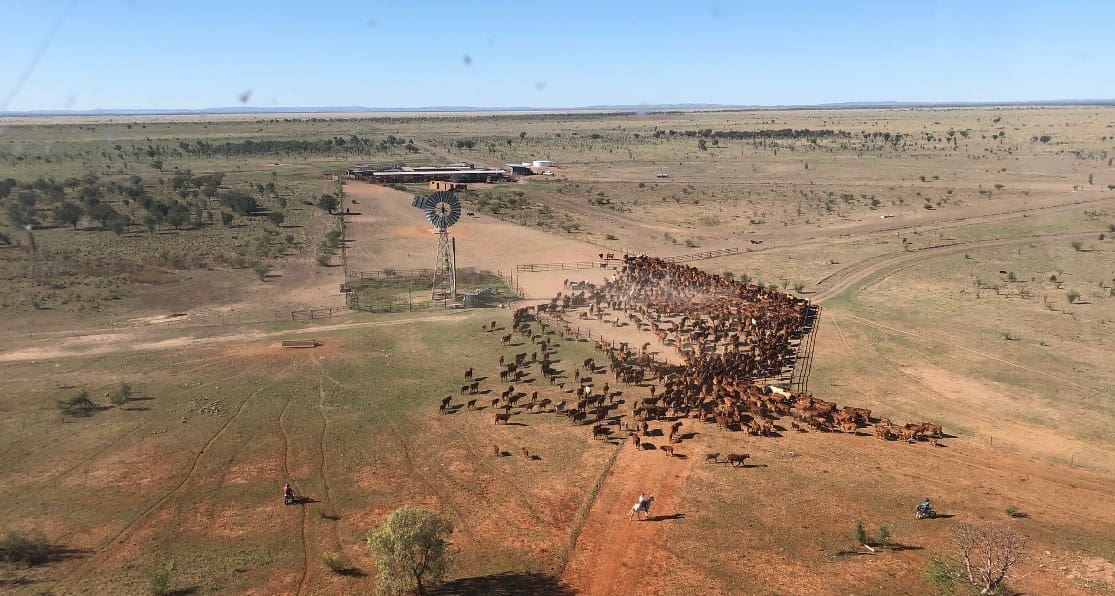 WHILE the economic benefits of Western Australia's northern pastoral and agricultural industries have long been acknowledged, the impacts of COVID-19 has brought home just how essential growing our north will be to our nation's future wellbeing.
However excessive regulation and green tape have placed this future wellbeing at a crossroads. While it has long been argued that gaining approvals through regulatory process is the principal challenge to investment and growth, little, if any progress has been made by successive governments on limiting the regulatory roadblocks to allow our northern agricultural and pastoral industries to thrive.
In fact they continue to increase them. One only has to look at the WA State government's commitment to locking up productive land in the Kimberley and the Southern Rangelands through its Plan for Our Parks program which will create more than five million hectares of new national and marine parks and reserves parks across Western Australia.
Central to this policy program is the creation of the Fitzroy River National Park which will extend the Geike Gorge National Park further along the Fitzroy River to the north and the Margaret River to the east. Included in the proposals for the park are plans that will limit the ability of landholders to maximise water use, reduce grazing areas, and limit stock access to the Fitzroy River and its tributaries.
With an annual rainfall of 550mm, the Fitzroy River has an average discharge rate into the ocean of 6,600 GL, which is ten times the size of Sydney Harbour. According to the CSIRO, water harvesting during high flow years could support 180,000 ha of irrigation, creating an estimated 5,260 new jobs and boosting the economy by $1.2 billion per year.
However the creation of a new National Park that will prohibit any surface water catchment or harvesting on not only the Fitzroy River but its tributaries as well, and will severely impact on all future water allocation and grazing practices throughout the Fitzroy River catchment, will only place the further development of pastoral stations, especially those who are seeking to develop irrigated fodder crops utilising flood irrigation from water harvested from the Fitzroy River or its many tributaries at great risk.
This will fail to facilitate any long term economic activity by denying existing pastoral operations the ability to diversify into irrigated projects, thus deterring employment and job creation, especially in our Indigenous Communities.
Agricultural ventures in northern Western Australia must be based on sound economic and business principles. They must lead to increased export potential to strengthen our national economy.
WA is an exporting State, with an abundance of natural agricultural resources and a small domestic market; therefore, any significant increase in food production needs to be export focused. However, any rational discussion over these ventures has been recently dismissed by environmental and conservation organisations that have no attachment to the land they wish to lock away.
These self-proclaimed stakeholders refuse to recognise the important role that the pastoral industry, including Indigenous stations, play in not only providing jobs and opportunity in WA's north, but in also protecting the environmental and cultural values of WA's North.
Considering that the 2016 National Heritage listing of the Fitzroy River, WA's largest waterway which travels through the heartland of the Kimberley pastoral industry had limited objection from the Kimberley pastoral industry shows the willingness of landholders to work with Traditional Owners towards sound environmental and cultural outcomes.
Yet, this fact remains silent from those who are keen to promote a rift between pastoralists and Traditional Owners over the future of the Fitzroy River, instead of calling for a serious discussion on the future of WA's north.
Industry led initiative
This is why the Pastoralists & Graziers Association recently launched WA's first industry led initiative, Grow Our North. We believe that it is time to have this serious discussion over how we will truly grow northern WA, and to let both the public and the WA State Government know that the limited consultation over the listing of the Fitzroy River National Park that has occurred to date is in no way acceptable to the people who live and work in this magnificent part of our State.
WA's northern pastoral and agricultural industries need a new approach from government – one that supports people, jobs and industry, not one that locks away productive land and limits access to water.
An approach that recognises that pastoralism continues to be an integral part of growing our northern agenda, making significant contributions to employment and the economy, especially for Indigenous communities.
It is time that we begin identifying sound and scientifically based opportunities to increase water supply and reliability; and putting the infrastructure in place that will not only create the jobs and industries of the future, but allow our State and our Nation to prepare for the post COVID-19 recovery phase to come.
* Tony Seabrook is the president of Western Australia's Pastoralists and Graziers Association