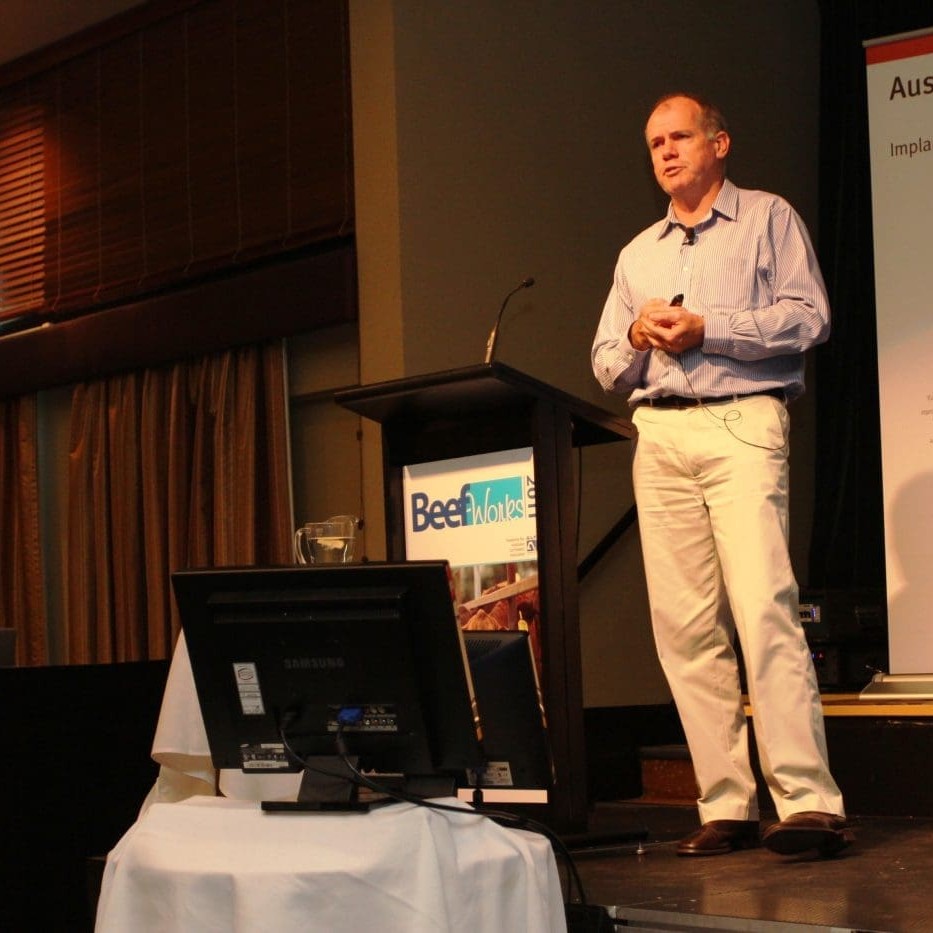 Since the release of the video showing cruel slaughter practices in a number of Indonesian cattle slaughter facilities that was highlighted in the ABC 4 Corners program in 2011, an interesting relationship has developed between the ABC and Animals Australia, which appears to be mutually beneficial.
Unfortunately there seems to be little consideration on the part of ABC management whether this symbiotic relationship is actually appropriate for a public broadcaster.
The 4 Corners "A bloody business" program broadcast on May 30, 2011, had a major impact on the Australian cattle industry. As a result of the broadcast and a pre-organised social media campaign by Animals Australia and GetUp, the Australian Government suspended live cattle exports to Indonesia on June 8.
They were resumed a month later on July 6 that year, under a stringent new set of regulations (the Exporter Supply Chain Assurance System – ESCAS) which requires exporters to be responsible for exported animals until they are slaughtered, with the slaughter only able to occur in accredited facilities.
The Indonesian Government responded to Australia's actions by severely restricting imports of live cattle, causing considerable economic damage throughout northern Australia.
Since that time, there has been a sequence of videos obtained by Animals Australia identifying what are claimed to be breaches of the ESCAS requirements, and in many cases the video footage has featured prominently in ABC TV news and current affairs programs, often accompanied by interviews with the Animals Australia Campaign Director Lyn White.
In a recent instance, video footage was broadcast which Animals Australia claimed was of sheep being slaughtered in Jordan, in breach of ESCAS requirements. The footage was broadcast on the ABC Lateline program that evening, as part of a story that featured a very 'soft' interview with Lyn White.
What was interesting about that broadcast was that it was not carried by any other national media on that day, and most other media outlets subsequently did not cover the story, or simply noted the release of the footage and reported that the incident was being investigated.
The next day, Lyn White was again interviewed on ABC News 24, although in that instance the interviewer, Joe O'Brien, asked some more challenging questions. The story also featured on ABC radio on subsequent days.
Curious as to why the story was given such prominence by the ABC and why Lyn White was not initially challenged on some of the responses provided, a series of questions were directed to ABC management about the background to the story. The ABC explained its verification processes for the footage, and its processes in relation to contacting industry for responses, all of which were appropriate.
When asked why the story was given such prominence on the Lateline program, the response was that it was an ABC 'exclusive' story, which increased its news value. This suggests that an agreement was negotiated between Animals Australia and the ABC about exclusive access to the footage, which perhaps explains the subsequent soft Lateline interview.
A further question directed to ABC management is why there is never any questioning of the extent of responsibility that the Australian livestock industry is asserted to have by animal rights activists for what are called "Australian" livestock, even though they have long since ceased being owned by Australians.
This is an important question that lies at the heart of the debate about livestock exports, because the principal of whole-of-life responsibility applied to livestock exported from Australia for slaughter does not apply to livestock exported from any other nation, does not apply to livestock exported for breeding or other purposes, and nor does it apply to livestock or animals traded between individuals in Australia. In fact it also does not apply to any other traded or exported agricultural product.
The response from ABC management to this question was that this is not an issue that the ABC needs to question, as it is a matter for the Government and the wider Australian community to consider.
This is an ingenuous response, because by broadcasting the 'exclusive' story and failing to ask questions such as this of those promoting the footage, the ABC becomes an active participant in shaping community perceptions and encouraging the concept of extended responsibility amongst members of the community. The ABC in effect becomes an advocacy organisation actively shaping community attitudes, rather than simply providing balanced reporting of issues.
The unchallenged assertion that the Australian livestock industry is responsible for the welfare of "Australian" livestock exported for slaughter, irrespective of who owns those livestock or how many times they have changed ownership is essential to the business model of groups like Animals Australia. By asserting this extended responsibility applies, and then by encouraging and paying for persons overseas to obtain footage of incidents, Animals Australia is able to continually publicise the issue and keep the donations flowing in, which are essential to the continuing existing existence of the organisation.
The Australian livestock industry is the only livestock exporting nation on earth that has been required to take responsibility for the whole-of-life welfare of animals exported for slaughter, and has lost considerable market share in growing livestock export markets (see AFI August 2013 Newsletter).
That the Australian industry takes on such responsibility so should be something for which it is lauded, and instances where the system does not achieve 100pc success need to be considered in the light of the challenges associated with imposing Australian standards and cultural values on people of other nations.
Instead of praising the Australian livestock industry efforts and working to improve the systems, groups like Animals Australia scour the world looking for any possible incident that can be broadcast and used to generate more donations, and persist in publishing blatantly incorrect information that goes largely unchallenged by compliant media given 'exclusive' access to that footage.
Mick Keogh is the Executive Director of the Australian Farm Institute.