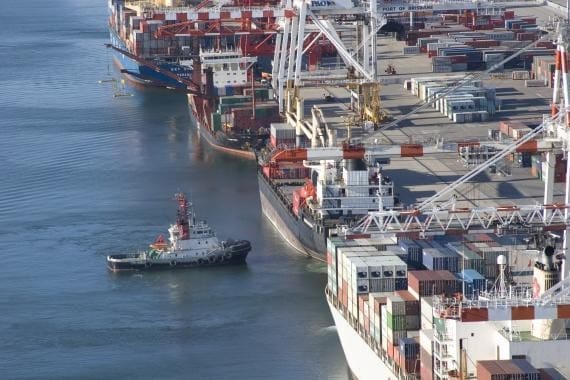 Recent moves by the Australian Government and Minister Murray Watt to impose a new levy to increase the spend on biosecurity protections should be welcomed.
Australian agriculture with the most at stake should support these measures but demand oversight on how this money is collected and spent.
The seventh case of BSE in the United States (atypical) serves as a timely reminder just how important our investment in biosecurity is.
It also reinforces just how critical in today's world of trade we need Industry Systems that are effective and robust for our products.
The Australian National Livestock Identification System (NLIS) is a critical tool in fast and efficient traceback during any disease outbreak, and to assist our return to trade.
For more than ten years BSE devastated the US beef export industry.
The key markets of Japan and Korea were closed to the US after the detection of a classical case of BSE in an adult Holstein cow in 2003, a cow which had been imported from Canada two years earlier.
The second US case of BSE in a Texas cow that had no identification and after an extensive investigation could not be traced to its property of origin.
The US does have effective traceback and identification systems in some states, but not a national system.
The new biosecurity levy as proposed by Agriculture Minister Murray Watt to increase the spend on biosecurity should be welcomed.
Australian agriculture must have oversight on how this money is collected and spent.
The current $5 statutory levy the beef industry pays only requires consultation by our service provider MLA and is certainly not an ideal situation for our industry.
The small portions that go to Animal Health Australia (AHA ) and the National Residue Survey (NRS) do have better industry scrutiny.
The role of Inspector General of Biosecurity has provided excellent advice to industry and the general public where deficiencies in biosecurity exist and how they should be rectified.
SAFEMEAT is a national partnership between government and industry that provides policy direction of Australian Integrity systems
So there are effective mechanisms available to our Peak Industry Councils to make informed policy and advocacy positions on biosecurity and product integrity issues.
Many Canberra bureaucrats would believe biosecurity is simply an agriculture issue and therefore the agricultural sector should pay the cost.
The fact is biosecurity is very much in the national and public interest and as such should be paid under long established government policy through general taxation.
Not only is biosecurity essential to protect agriculture.
Effective biosecurity also protects our unique Australian flora and fauna.
It ensures a safe and affordable food supply and food security.
It also protects the publics domestic pets and animals.
The container levy on imports recently mentioned by Hon David Littleproud has long been industry policy for many years, to help fund biosecurity given the continual rise in imports to Australia.
However successive governments have failed in the past to implement it.
Agriculture with the most at stake cannot allow the biosecurity budget to go underfunded for another 20 years.
Industry should support and invest in the new measures proposed by the Government. But to garner producer support it will be essential we have oversight and most certainly involvement on how any new levy is collected and spent.
Markus Rathsmann is a cattle producer from Mt Ringwood Station in the Northern Territory, and former president of the Cattle Council of Australia. The views and opinions expressed in this article are those of the author and do not necessarily reflect the views or positions of any entities they represent.