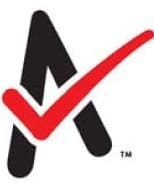 A NEW online course educating Australia's red meat producers in on-farm safe food practices is being unveiled as the next step forward in the national Livestock Production Assurance program.
As part of a move to strengthen the processes behind LPA accreditation, producers will progressively have to work through the training module, and pass a ten-question test, somewhat like a driver's license.
The 30-minute electronic course, known as LPA Learning, is aimed at improving producer knowledge around on-farm food safety practices.
"It's vital all red meat producers understand their food safety responsibilities," said Peter Hall, member of the LPA advisory committee and a cattle producer from north-west Queensland.
"LPA Learning supports producers to implement the on-farm practices required to deliver safe red meat to our domestic and international customers," he said.
"With the national trend towards reduction in public extension services, and the remote locations of many producers, online learning is a cost-effective way to deliver training."
Developed by Meat & Livestock Australia, the LPA Learning course will also be used to strengthen the processes for LPA accreditation and producers' periodic recommitment to the program.
From September 1, producers seeking LPA accreditation for the first time must work through LPA Learning, and then successfully complete a 10-question assessment before they can become accredited.
From January next year, producers already accredited under LPA will be asked to complete the online assessment when they re-commit to the program. Producers will be notified by email or by letter when their re-commitment is due, which will happen progressively on a three-year cycle.
They may also work through the LPA Learning tool in preparation for their recommitment.
"Producers are generally very hands-on," said Michael Craig, a beef and sheepmeat producer from western Victoria.
"Through LPA Learning, information is provided in an easy-to-follow story-based approach which includes questions to check each producer's knowledge and reinforce learning along the way.
"What better way to learn how best to implement LPA on our own properties than by practising real activities in real scenarios?" Mr Craig said.
He encouraged all producers to get online and test their knowledge of LPA requirements.
This short video explaining LPA Learning course has been produced.
To complete the online assessment, registered producers can log in from 1 September at http://lpa.ausmeat.com.au/
LPA Learning background
LPA Learning covers all five elements of the Livestock Production Assurance program:
property risk assessment
safe and responsible animal treatment
stock foods, fodder crops and grain pasture treatments
preparation for dispatch of livestock
livestock transactions and movements.
Learners are introduced to five characters representing producers of beef, sheepmeat and goatmeat.
Within the course, they follow the journey of each individual through the process of making sure they comply with the five core requirements of the LPA program. This allows learners to make decisions and complete activities that closely simulate the things they do in their daily on-farm work.
To ensure the small number of producers who are not yet online are not excluded, a printed learning pack will be available on a user-pays cost-recovered basis. The accreditation and recommitment processes can be finalised via telephone for these individuals.
More information on the learning modules can be found at www.mla.com.au/LPAlearning
Source: Livestock Production Assurance