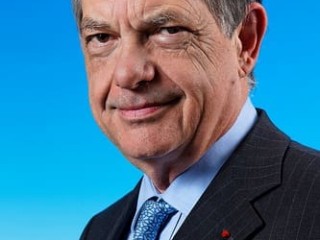 The World Organisation for Animal Health (OIE) has adopted new generic guiding principles on animal welfare relating to livestock production systems, and a new chapter on the welfare of cattle bred for meat production.
The new texts, approved in Paris last week by OIE's 178 members apart from South Africa, includes new criteria and indicators to measure the welfare of beef cattle, nutritious quality of feed, supplementary lighting for cattle that do not have access to natural light, bedding and many other aspects of cattle breeding conditions.
OIE published the first international standards on the welfare of animals in 2005, addressing the transport of animals by land, sea and air, slaughter of animals for consumption and killing of animals for disease control.
The OIE said other key decisions at its 80th World Assembly last week included new texts on the responsible and prudent use of antibiotics in animal for consumption purposes.
It said responsibility for international standards on the use of feed additives in livestock production,including hormones and other potential growth promotants, lay with the Commission of the Codex Alimentarius (CCA).
"In 2011 the Delegates of the OIE did not reach a consensus on a text on animal welfare of broiler chickens and this year's consensus on livestock is a huge step forward," OIE Director General Bernard Vallat said.
"This is a historical event that opens way to the adoption of animal welfare standards of other farm animal production."
A report from Reuters news agency said a draft of the deal showed that the terms remained vague, with rules governing minimum/maximum temperature levels, the hours of light animals needed or the soil quality either removed or not included.
OIE countries commit to apply the rules but the body cannot force the implementation nor sanction the laggards.
"This is what they agreed upon, but we are not the United Nations, we have no Blue Helmets," Mr Vallat said.
The OIE said the implementation of the guidelines will be discussed in more detail at the Third OIE Global Conference on Animal Welfare, to be held in Kuala Lumpur (Malaysia) on 6-8 November 2012.
It says the main objective of the Conference is to support the implementation by Members of OIE Animal Welfare standards, with a focus on addressing regional specificities and expectations.