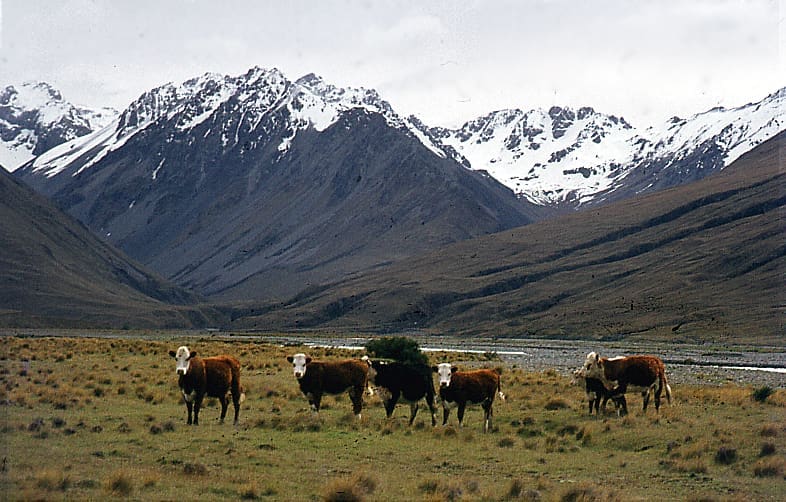 THE New Zealand government has today unveiled its plans tax emissions from sheep and cattle, prompting a wave of concerns from the industry.
A partnership between agricultural representatives, called the He Waka Eke Noa Partnership, made a series of recommendations to help the country meet the Zero Carbon Act 2030, which plans to reduce emissions of biogenic methane to 24–47 percent by 2030. The plan will put a price on methane from livestock starting in 2025.
While the government was keen to talk up the potential of its plans, which are now up for consultation until November 18, the agriculture sector raised concerns that it will not properly recognise farmers for their contributions to reducing emissions.
"This is an important step forward in New Zealand's transition to a low emissions future and delivers on our promise to price agriculture emissions from 2025," Prime Minister Jacinda Ardern said.
"The proposal aims to give New Zealand farmers control over their farming system, providing the ability to reduce costs through revenue raised from the system being recycled back to farmers, which will fund further research, tools and technology and incentives to reduce emissions.
"The proposal would see New Zealand farmers lead the world in reducing emissions, delivering a competitive advantage and enhancing our export brand. No other country in the world has yet developed a system for pricing and reducing agricultural emissions, so our farmers are set to benefit from being first movers.
"The consultation provides an opportunity for people to provide feedback on the issues of sequestration, the levy setting process and transition support."
Farming groups oppose plans
With the plans put up for consultation today, several farming groups have already started raising concerns and proposing amendments.
Federated Farmers of New Zealand national president Andrew Hoggard said if the legislation stayed in its current form, small towns will suffer. He said the government had not listened to the farming community and mis-interpreted the He Waka Eke Noa Partnership.
"Federated Farmers is deeply unimpressed with the government's take on the He Waka Eke Noa proposal and is concerned for our members' futures," Mr Hoggard said.
"We didn't sign up for this. It's gut-wrenching to think we now have this proposal from government which rips the heart out of the work we did. Out of the families who farm this land. Our plan was to keep farmers farming. Now they'll be selling up so fast you won't even hear the dogs barking on the back of the ute as they drive off.
"Some overseas buyer can plant trees and take the carbon cash."
Beef+Lamb New Zealand chair Andrew Morrison said the organisation was concerned farmers were not being properly recognised for their carbon sequestration.
"If farmers are to face a price for their agricultural emissions from 2025, it is vital they get proper recognition for the genuine sequestration happening on their farms," Mr Morrison said.
"New Zealand sheep and beef farmers have more than 1.4 million hectares of native forest on their land which is absorbing carbon and it's only fair this is appropriately recognised in any framework from day one."
Mr Morrison said Beef+Lamb NZ was still reviewing the proposed legislation and was keen to contribute.
"The He Waka Eke Noa proposal was designed as a carefully balanced package that was as equitable as possible across all parts of the primary sector," he said.
"We are also studying carefully other areas that have been modified and will be working through this process with our He Waka Eke Noa partners and seeking feedback from farmers."