The Northern Territory Cattlemen's Association (NTCA) has welcomed the announcement that pastoralists and boarding school students can return to the NT from interstate without having to isolate in an urban centre.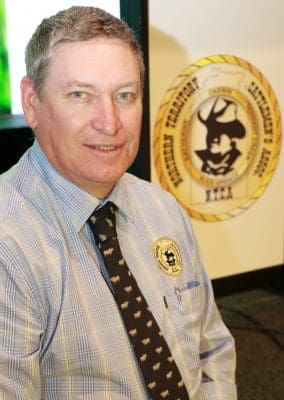 However, NTCA President David Connolly (left) said the uncertainty and stress of the recent days had been unnecessary.
"The anguish of the past week is unforgivable. The Government's sudden rule change – without consultation – has caused real pain and has had real impacts on the lives of people in the Northern Territory.
"The work of Ministers Manison and Fyles, among others, deserves recognition. They have worked diligently to fix the mess created last week. We are grateful to have leaders of their calibre here in the Territory. Maybe now the Chief Minister will start to be more consultative in his approach and stop making rules on his run to the airport.
"The NTCA has an office less than 700m away from the Fifth Floor at Parliament House. We welcome our NT decision makers to increase their daily step count and come and talk to us before making more ludicrous decisions that cause real distress for pastoral industry families. Our step count is high from all the work we've been doing on these COVID directions."
Mr Connolly said the NTCA was still working with members to get families and workers home and that the NTCA staff would be required to keep working over Christmas to support pastoralists in this.
"As an industry we are glad our voices have been heard. But too much time has been wasted already. The new rules come into force in less than a week – that is less than a week to obtain thousands of rapid antigen tests and implement these new rules.
"The NT Government needs to do better. Two years into this pandemic, we all have a right to know when normal processes can resume. If this latest escapade proves anything it's that too much power vested in too few can have unintended consequences and lead to real hardships for everyday hard-working Territorians."
Source: NTCA