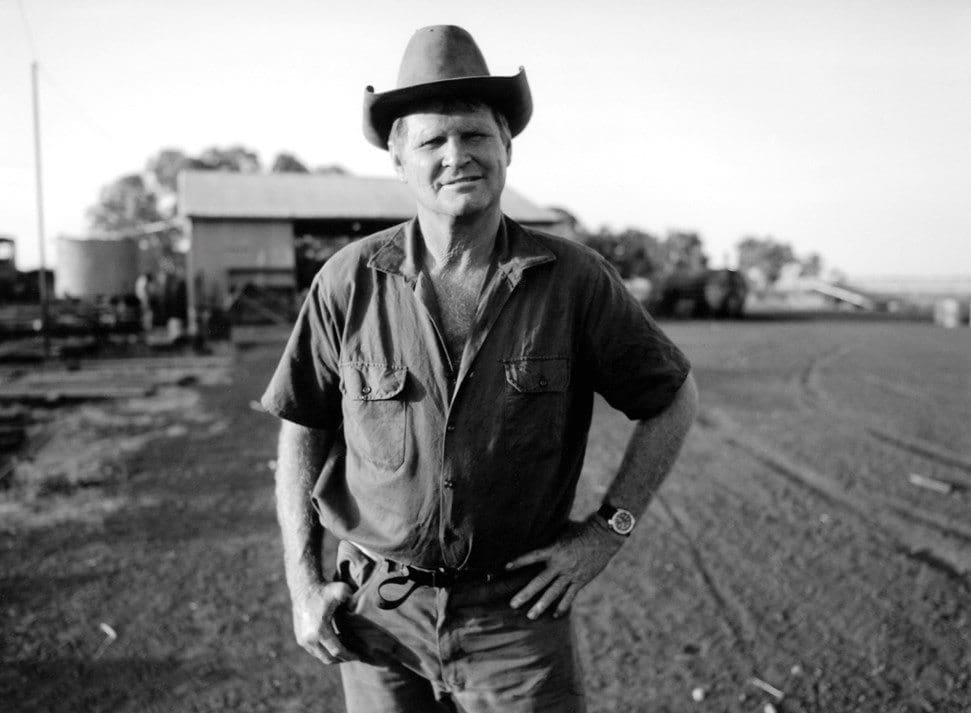 RESPECTED Northern Territory cattleman and industry leader John Underwood passed away in Darwin on Friday, aged 77.
Mr Underwood left a considerable legacy across the top end cattle industry, both via his contribution to industry affairs, and leading by example.
In acknowledging his immense legacy to industry, Northern Territory Cattlemens Association president Tom Stockwell said Mr Underwood had been a central pillar of the territory cattle industry for more than 50 years, contributing at all levels from the development of Riveren Station in the VRD from scratch, through to representing the NT at a national level.
His compassion and logic were rare qualities, and he was highly respected in all spheres of life.
In 1998 he was acknowledged in Queen's Birthday honours as a Member of Order of Australia for service to primary industry, particularly the cattle industry, and to the community.
A founding and life member of the NTCA, Mr Underwood was the inaugural chair of the organisation's Katherine branch, and sat as NTCA president from 1990-93.
He represented NT interests at both National Farmers Federation and Cattle Council of Australia.
In presenting NTCA life membership to Mr Underwood in 2010, CPC's Ken Warriner saluted him as an inveterate cattleman, for his exceptional family contribution and personal dedication and leadership.
He contributed and led across the spectrum of the pastoral industry and NT community. Whether it was research, education, bushfires, land management or racing, Mr Underwood was committed to the cause.
He was an inaugural member of the Kidman Springs R&D advisory committee during the 1980s and the first chair of the Katherine Pastoral Industry Advisory Committee; chair of the Katherine Rural College, and member of Landcare and Bushfire committees.
He cut his teeth as president of the Kimberley Goldfields Amateur Jockey Club from 1966-69. A stalwart of the introduction of Brahman genetics into NT herds, he represented the NT on the Australian Brahman Breeders Association.
Apart from all the industry related contributions, the Underwood family was pivotal to bringing the Katherine pastoral families together through their long time support of the Katherine School of the Air.
Despite his commitment to his many important roles, Mr Underwood John always had time for a yarn and a smile for the shy bush kids from all over the region as they gathered at school functions.
"John's commitment to family and community is a lesson and legacy for us all," Tom Stockwell said.
John Underwood – a brief history
Born in Townsville, North Queensland in 1940, John Underwood and his parents Pat and Peg with their then three children, of whom John is the eldest, left Queensland in 1950 to manage Bedford Downs in the Kimberley for Pat's brother-in-law, Tom Quilty.
In 1956 the Underwood family purchased Inverway Station in the NT. Having completed his education at Gatton College, acquiring his Diploma in Animal Husbandry, John returned to Inverway in 1960.
In 1968 he married Sydney nurse Terry Augustus. They set up camp on the eastern end of Inverway on the headwaters of the historic Victoria River. Over the ensuing years the family and property development were inextricably linked. Their cattle station called Riveren became a separate lease in 1978.
John and Terry had four children, Marie, Patrick, Michael and Rebecca. Thanks to the guidance, example and inspiration of John, these fourth generation pastoralists and their families remain involved in food production and rural Australia.
Over the decades John suffered several life threatening accidents. His strength and courage and sheer tenacity astounded the medical fraternity and everyone else as he recovered once again. His family continually gave thanks as the label "professional survivor" really stuck and John returned home to take up Boss duties again.
In 2013 he suffered a stroke, after which he and Terry relocated to Darwin. Today John is honoured and deeply loved by twelve grandchildren and their parents.
The celebration of John Underwood's life will take place at St Mary's Cathedral, Darwin on Thursday 22 March at 2.30pm. A private burial will take place in Perth on Monday 26 March.