FINES totalling $26,640 have been issued to a NSW windfarm for failing to meet environmental approval conditions.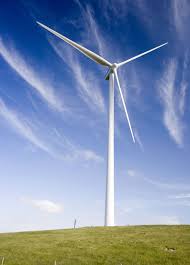 On 14 August 2020, CRWF Nominees Pty Ltd (Crudine Ridge Windfarm) was issued two infringement notices by the Department of Agriculture, Water and Environment for failing to meet conditions 1b and 1c of their approval under the Environment Protection and Biodiversity Conservation Act 1999 (the EPBC Act).
The first infringement was issued to the approval holder for not advising the department of modifications made to the NSW state approval.
Those modifications were at odds with the Commonwealth approval, leaving the company unable to fully comply with both approvals. The second infringement notice was issued for not securing the required offsets within the specified timeframe, and for failing to meet reporting requirements.
The Department said stringent conditions exist for the project in order to protect endangered woodlands and grasslands and the Small purple pea on the property. The Small purple pea is one of the department's 30 priority plant species and requires careful habitat management to allow the species to thrive again.
"The department takes non-compliance with approval conditions seriously. This penalty serves as a reminder that approval holders are expected to fully comply with their approval conditions."
Source: Department of Agriculture, Water and Environment. Further information on the Crudine Ridge Windfarm's approval can be found here.