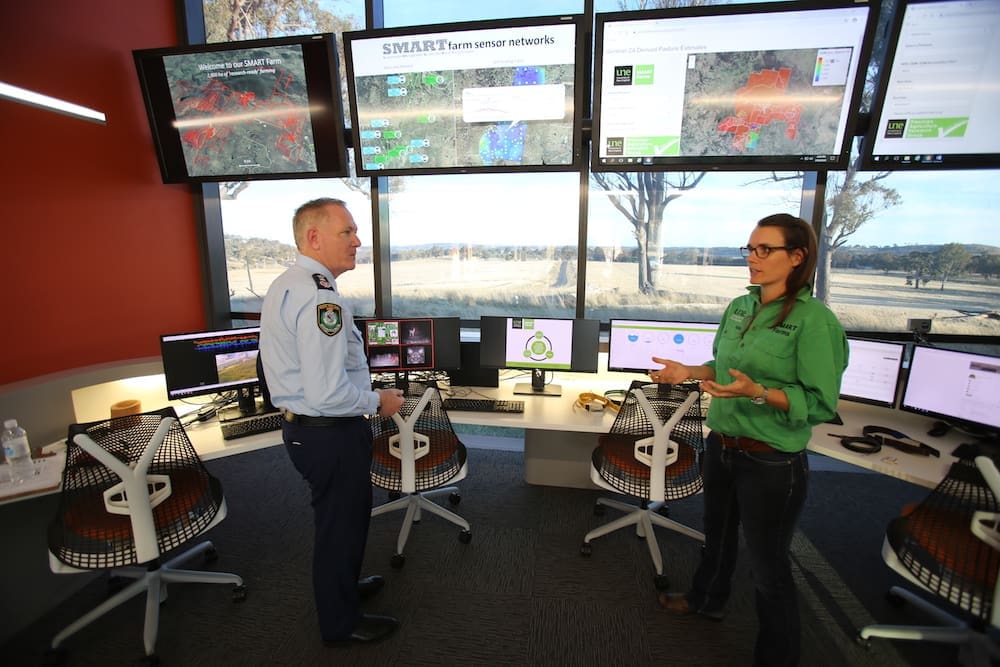 The NSW Police Force Rural Crime Prevention Team has launched Operation Stock Check, an ongoing, proactive operation to prevent livestock theft by disrupting the movement of stolen stock in western NSW.
Operation Stock Check is a high-visibility strategy which will allow officers of all ranks to inspect vehicles carrying livestock to identify and target loads which may have been stolen.
Livestock theft has a significant impact on farmers across Central North, New England, Oxley, Central West, Chifley, Orana Mid Western and Barrier Police Districts, with a total of 368 incidents recorded in the past two years alone.
These figures include the theft of approximately 20,300 sheep and 1800 cattle, representing a reported value of more than $4.3 million.
NSW Police Commissioner Mick Fuller, who attended the launch event at Armidale on Monday, said the NSW Police Force takes livestock theft extremely seriously due to the devasting impact it can have on farmers.
"This operation is one of a number of steps the NSW Police Force is taking to ensure we do what we can to protect the livelihoods of our farmers, who have enough to deal with without having to worry about criminals stealing their stock," Commissioner Fuller said.
"Police will now be stopping any vehicle carrying livestock in order to confirm the origin of the stock being moved.
"Officers will also be interacting with farmers and engaging with members of their rural communities to ensure they are protecting their stock in every way they can, as prevention is key."
Rural Crime Coordinator, Detective Inspector Cameron Whiteside, said Operation Stock Check is not targeting truck drivers, but criminals.
"All vehicles large and small will be stopped, and paperwork checked, to ensure the animals being moved are not stolen livestock," Det Insp Whiteside said.
"I want to remind all legitimate carriers, along with farmers that convey their stock in smaller vehicles and trailers, to have their paperwork in order so we can quickly identify those who are doing the wrong thing."
The Rural Crime Prevention Team was created by Commissioner Fuller in late 2017 to strengthen the NSW Police Force's focus on rural crime.
The team has since grown to 52 specialised officers dedicated to investigating rural crime, located at 26 non-metropolitan locations within NSW.
Anyone with information about livestock theft is urged to contact their local police, a member of the Rural Crime Prevention Team, Crime Stoppers: 1800 333 000 or https://nsw.crimestoppers.com.au. Information is treated in strict confidence. The public is reminded not to report crime via NSW Police social media pages.