The NSW Government has announced a record $163.9 million in the 2022-23 NSW Budget, describing the move as a critical measure to protect the strength of regional communities.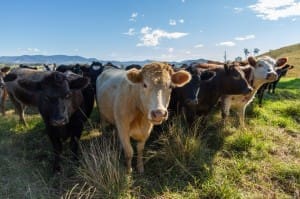 "The regions continue to make a remarkable recovery after a really difficult few years, however a biosecurity incursion that could put our agricultural industries in jeopardy could reverse all of the hard work that has been done to get our communities back on their feet," Deputy Premier and Minister for Regional NSW Paul Toole said.
"Our farmers dedicate their lives to making sure we are clothed and fed; this is about making sure we have their back and are safeguarding their businesses from biosecurity threats."
Treasurer Matt Kean said a global increase in the volume, complexity and severity of biosecurity outbreaks requires early intervention and investment in new techniques and technologies.
Minister for Agriculture and Western NSW Dugald Saunders said the outbreak of Foot and Mouth Disease and Lumpy Skin Disease in Indonesia "means we can no longer rely on our geographic buffer to keep our primary industries sector safe, and we cannot afford to wait for an incursion before acting."
"Today's record biosecurity funding will invest in active surveillance, rapid diagnostics and effective traceability systems to monitor, track and respond to any threats. It builds on the NSW Government's previous record investment in the biosecurity space of $125 million in 2021-22."
The funding will strengthen the work undertaken by the NSW Government. It includes:
mRNA vaccines for emergency animal diseases
Automatic predator baiting
Mass mortality carcass management
Diagnostic tools for rapid herbicide resistance testing
Aquatic disease response capacity
Invasive ant surveillance and response
Modernising our connection to the National Livestock Identification System
Farmers

welcome biosecurity boost

NSW Farmers Biosecurity Committee Chair Ian McColl has welcomed the record spend in response to a global increase in the volume, complexity and severity of biosecurity outbreaks, which required early intervention and investment in new techniques and technologies.

"It's great to see the government listen to our warnings on biosecurity threats, which have the potential to wreak enormous damage to our economy," Mr McColl said.

"Food and mouth disease, for example, would punch a huge hole in exports and is perilously close to our shores.

"We know what we need to do on biosecurity, and this is a positive step from the state government."

Mr McColl said NSW Farmers was keen to see the detail of the state's funding arrangements and wanted to see co-ordination with the newly-elected federal government's promise to deliver a long-term, sustainable funding that will go directly to strengthening Australia's biosecurity system.

For more information, visit https://www.dpi.nsw.gov.au/biosecurity