YEARS of hard work in establishing a foothold in the sometimes challenging China beef market has paid off for a progressive family-scale branded beef supply chain based in New South Wales.
The MacKenzie family's integrated beef business, producing Macka's Australian Black Angus Beef, recently hosted a visit by selected Chinese customers of the huge Alibaba online retail platform.
Alibaba last year went past the US Walmart chain as the biggest retailer in the world, handling online sales worth US$170 billion. It generates more income than Amazon and eBay combined.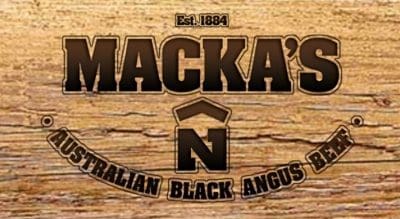 Macka's Australian Black Angus beef has been sold on Alibaba for some time, and its Australian operations last week featured in a livestream video to hundreds of thousands of Chinese Alibaba customers. No copy of the Youtube clip was available for inclusion in this report by time of publication, but Beef Central will bring it, and some further details, to readers' attention in the next week or two.
"Australian beef has to be marketed as a premium product, with strong ties to quality, taste and safety," Alibaba Group said last week, in a statement issued following the chilled beef access agreement reached between Australia and China.
"With world-leading agriculture practices and a national reputation for producing clean, safe and healthy products, Australian beef has massive appeal in China."
"Alibaba is already working with Australian beef exporters to communicate their brand stories in China. The livestream featuring Macka's Australian Black Angus is just the beginning, and Alibaba will be unveiling a range of promotions across its platforms over the coming months to put Australian beef on the map in China," the company said.
e-commerce 'influencers' pay a visit
Alibaba Group last week brought seven leading Chinese e-commerce 'influencers' to Australia to promote Australia's products and lifestyle to Chinese consumers.
The tour, which will be documented on Chinese social media platforms like Weibo and Youku, is designed to create further demand for local exporters.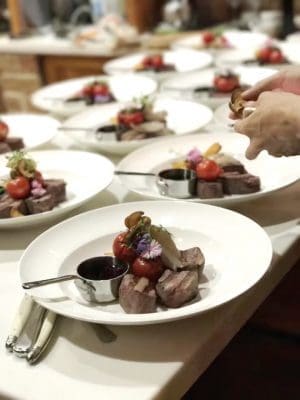 The tour comes at a time when Australian brands are evolving from simply establishing online stores, to becoming truly immersed in global consumers' lives through social media and other digital channels, a company statement said.
The seven 'influencers' visiting Australia were chosen from 'Alibaba Passport' (APASS) holders, a group of more than 100,000 highly-active Chinese consumers who each spend more than US$35,000 across Alibaba's platforms annually.
APASS member Qing Cheng said the way Chinese consumers learned about brands and shopped had been completely revolutionised by the Internet.
"From half-way across the world, you can now understand where a product (like beef) is sourced, how it is made and which of your favourite celebrities use it. Increased knowledge has led to a thirst for quality, and visiting Australia will let me report back to my followers on which brands are innovating and offering something unique."
A visit to the Macka's Australian Black Angus operations near Port Stephens was a highlight for the group as part of a busy eleven-day tour, which also stopped at the Brown Brothers winery in Victoria's King Valley.
Managing director of Alibaba Australia & New Zealand, Maggie Zhou said Chinese consumers wanted to try new brands, and have someone they know recommend it to them.
"This tour is part of a broader desire for lifestyle changes in China, which Australia can be at the heart of," she said.
In February, Alibaba founder Jack Ma opened Alibaba's Australia/New Zealand headquarters in Melbourne, to better service the growing number of Australian businesses selling into China via the online retailer.
Targeting China market pays off
Macka's Australian Black Angus principal, Robert MacKenzie, said his fourth-generation family business had targeted the China export market for quite some time, and had enjoyed a strong relationship with Alibaba.
"Hosting a visit by Alibaba and the company's APASS VIP members last week was a privilege for Macka's, allowing us to showcase the green and heathy aspects of Australian high quality beef products, as well as the amazing tourist destination of Port Stephens."
Mr McKenzie sees a 'natural fit' between the promotion of Australia's clean and green beef products in China, and our nation's natural beauty as a tourist destination for Chinese visitors.
"Last week's visit by Chinese Premier Li has brought the China market closer to Australia," he said.
While it had come with its challenges and hurdles, supplying beef products to China was Macka's core business, he told Beef Central.
"We've spent a lot of time and effort over the years gaining the foothold we have in the China market. You've got to be committed and passionate about your product to make something like this happen."
For competitive reasons, Mr MacKenzie chose not to provide a lot of detail about how the Macka's relationship with Alibaba had come about, but said having as pre-existing presence in the Chinese beef market had been a factor.
Integrated supply chain
The MacKenzie family operates a network of five breeding and growing properties around Gloucester in the Hunter Valley (Woko Station, Berrico Station and Bowman River Station) and Salt Ash near Port Stephens (Oakfield Park and Williamtown Flats). The noted Gloucester property, Berrico, was added to the network only last year.
Supported by appealing videos of the production environment and other materials, the brand and company website emphasises the 'paddock to plate' nature of the business, with special focus on the clean and green aspects of its production system, including no HGP or antibiotic use, and free-range, grassfed, natural production systems. MSA grading underpins the program.
All are designed to appeal to the Chinese consumer's acute interest in the safety and wholesomeness of food products.
The brand's message to Chinese consumers is as much about selling 'Australia' and its unique environment as it is about selling the company's Black Angus beef, Mr MacKenzie said.
The business gets its service kill done at the China-licensed Northern Cooperative Meat Co export plant near Casino. Mr MacKenzie described the serviced provided by NCMC as 'nothing but exceptional.'
Export to China and other markets is carried out using specialist freight forwarders, LOG Group.
"We don't want to be known for selling on volume – we sell on quality," Mr MacKenzie said.
"It's our aim to create partnerships with our customers; to be known for our prime Angus cuts. Our passion for personalised service will continue to drive Macka's to become a stronger player in this marketplace."