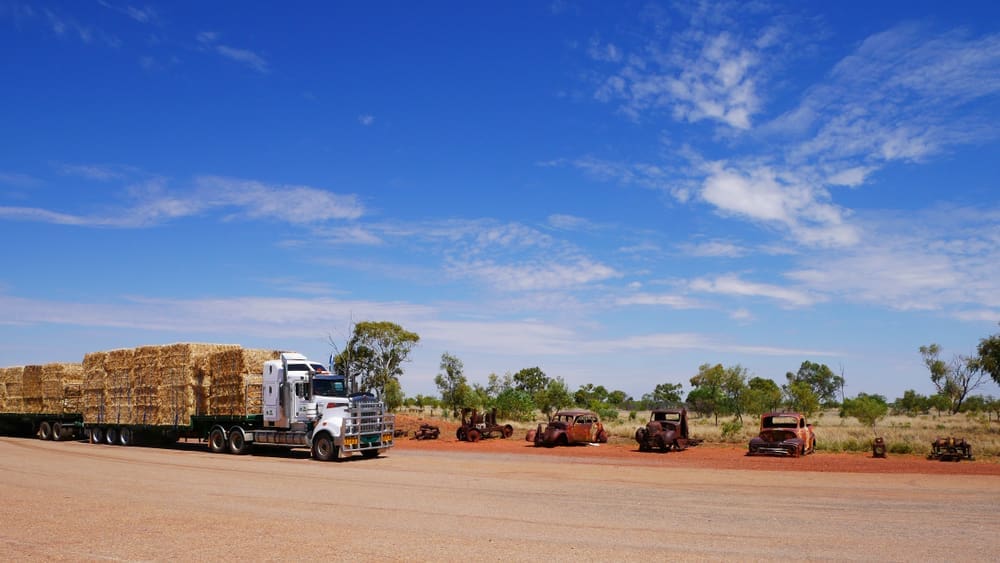 The New South Wales Government has appointed an independent advisor to monitor its Drought Transport Subsidy program and freight prices during drought, warning it will not tolerate anyone rorting or gaming the system.
Minister for Primary Industries, Niall Blair has appointed former NSW Farmers President and Corowa farmer, Derek Schoen, to the State's new Drought Transport Integrity Advisory role.
Mr Blair said Mr Schoen will spearhead the NSW Government's monitoring of the program and freight prices, and will operate as an  independent advisor on the price pressures faced by farmers due to the increasing demand of stock feed.
"Every dollar rorted is a dollar that doesn't help a farmer and I won't accept anyone gaming the system," Mr Blair said.
"Derek's industry experience and work with sectors across NSW puts him in an ideal position to advise Government on any emerging trends of concern to farmers.
"He will work closely with the Department of Primary Industries (DPI) Market Insights and Analytics Branch to monitor prices of freight and fodder during the Drought Transport Subsidy program, ensuring consumers and producers are not left vulnerable in the marketplace.
"The NSW Government is committed to ensuring farmers, their families and the NSW taxpayer gets the best bang for their buck from the subsidy program."
Mr Schoen, who has a mixed farming property at Corowa, said he was looking forward to the role.
"There is no question this drought is biting hard and I am committed to making sure this assistance measure reaches those most in need," Mr Schoen said.
"To make sure our farmers are supported, we need to ensure there are open lines of communication and active monitoring of freight prices during the roll-out of the program."
The NSW Government recently announced Drought Transport Subsidies as part of its $500 million NSW Emergency Drought Relief Package, which includes $190 million for the introduction of Drought Transport Subsidies to cover up to 50pc of the full cost of transporting fodder, water for stock and livestock to pasture, slaughter or sale.
Transporting hay made easier for NSW farmers
The NSW Government and the National Heavy Vehicle Regulator (NHVR) have also announced the introduction of the NSW Class 3 Drought Assistance Dimension Exemption Notice to allow eligible vehicles transporting hay in NSW to travel under notice and without a permit.
Heavy vehicles, including B-doubles up to 26 metres long, 2.83 metres wide on all approved roads and up to 4.6 metres high on the approved 4.6 metre high network will not require a permit to carry hay.
The government has also announced that on a case-by-case basis, it will allow access permits for road trains on roads currently not approved.
NSW Farmers' RMS spokesperson Wayne Dunford said the changes will make a difference for thousands of farmers across the state.
"This is a commonsense move by the government that will help drought affected farmers.
"More hay on trucks will reduce financial costs and increase efficiency at a time when farmers are facing difficult conditions.
"NSW Farmers' Association has been advocating for these measures for some time, so it's pleasing to see the government responding and removing red tape."
The Exemption notice will be available from today, Wednesday 15 August.
Sources: NSW Government, NSW Farmers, National Heavy Vehicle Regulator,