A RARE silver lining stemming from the destructive flood event that has rocked north western Queensland in recent weeks is the drought-easing flows now expected to rejuventate the floodplains of the Diamantina River and other channels in the State's west.
Not a cloud passed over Diamantina Shire Mayor and fourth generation grazier Geoff Morton's property Roseberth on the Diamantina River near Birdsville as rain was lashing properties a few hundred kilometres to the north.
However, despite not receiving a drop on Roseberth, the hundreds of millimetres of rain that fell in the Diamantina catchment at Kynuna and Winton means the property is now set for a useful flood after seven years of drought.
"It will make a huge benefit for me personally, because we're in drought conditions and have been since 2011," Cr Morton told Beef Central this morning.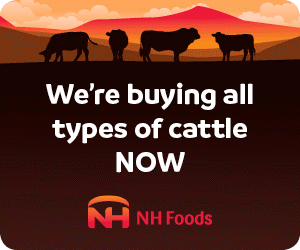 Bureau of Meteorology hydrologist Sue Oates said significant flows were coming down the Diamantina and peaking at the Diamantina Lakes east of Boulia and Bedourie now.
BOM also anticipates the Cooper at Windorah experiencing moderate to potentially high flood levels. However only the Thomson River is contributing to that flow, with nothing coming down the Barcoo.
She said good flows were being recorded in the lower part of the Georgina River around Marion Downs which fed in via the Burke and Hamilton Rivers, with water expected to flow through to the lower reaches of that catchment in the next five to seven days.
However the more significant flows were coming down the Diamantina.
"The peak in the Diamantina is currently at the Diamantina Lakes area and it is a pretty high peak," she said. "They are getting minor flooding downstream from the Diamantina Lakes at (NAPCO owned property) Monkira and they will probably get major flooding through there.
She said the flows were expected to be significant enough for water to make it through to Lake Eyre in coming weeks.
Handy flood expected at Roseberth
On Roseberth Station, Geoff Morton said he is expecting a very handy flood.
(What is a 'handy' flood? Floods in the channel country are generally categorised four ways – a 'channel' flood occurs when water does not escape from the channels to the surrounding floodplain; a 'gutter' flood is when water spills over to the many small waterways or gutters that flow from the main channels; a 'handy' (or 'useful') flood is when water escapes from the gutters, connecting up to large sheets of water, covering up to 50pc of the flood plain and yielding a large pasture response; and 'good' floods are similar to handy floods, but cover a much higher proportion of the floodplain (75pc or more) and grow more feed per area than a handy flood – source: FutureBeef)
"The Diamantina Lakes is up amongst the highest on record but that will flatten out because there has been no local rain down the river," he said.
"But it is still high enough for me to have a very handy flood at Roseberth and it will turn everything around.
"Usually when I get a good flood, I can get two years benefit out of it, but because I am so dry I am going to have to put virtually all of my herd in on the river which will mean I will probably only get 12 months out of the river.
"But that still pretty good, it might rain again before then."
Cr Morton said every property where the Diamantina travels through will receive a benefit from the recent northern rain.
"Everybody will get a really good flood out of this, some better than others, Bedourie and Clifton Hills will have magnificent and ones like myself, a handy or a good flood," he said.
"Everybody south of Winton anyway will have huge benefit right down to Lake Eyre and not only the cattle industry, but the tourist industry will benefit like you wouldn't believe, tourists love water and birds and that is what this flood will do."