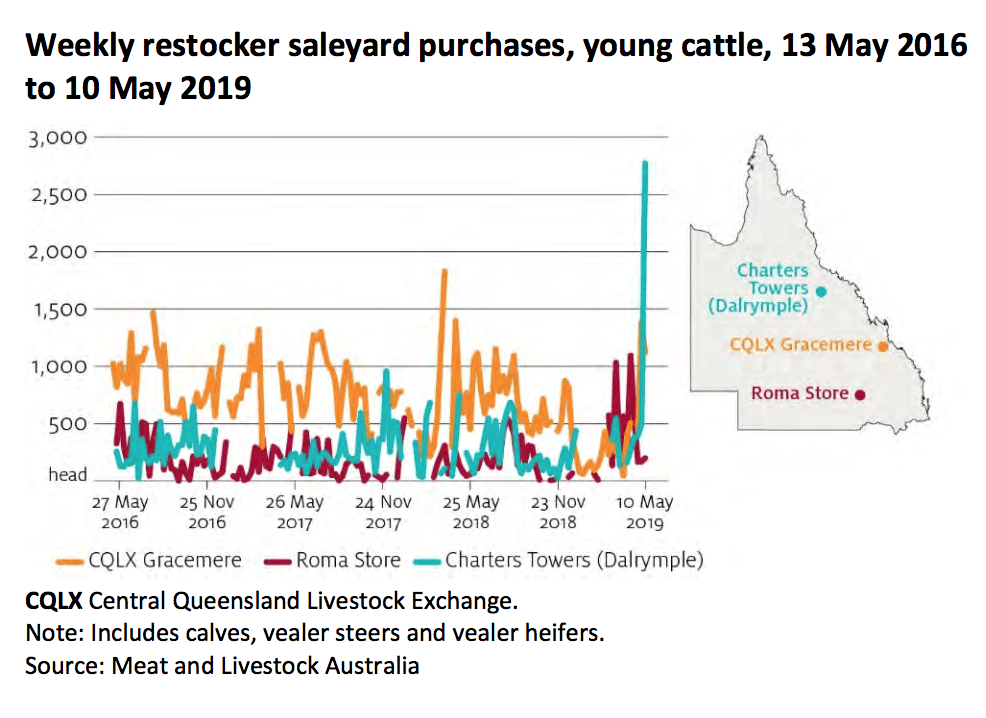 ABARES says its own analysis, based on industry estimates, places the number of cattle producers lost as a result of severe flood events in northern Queensland in late January and early February 2019 at 600,000.
It also notes that recent saleyard data indicates that demand for young cattle for restocking is high in northern Queensland.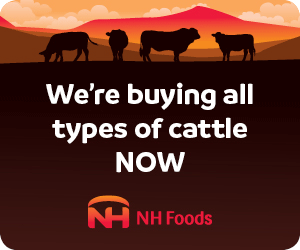 In the week ending 10 May 2019, purchases of cattle under 12 months old at Charters Towers saleyard—the closest to the flood-affected regions—were around 10 times the weekly average.
Other large saleyards in Queensland, including Central Queensland Livestock Exchange at Gracemere and Roma Store, also had higher than average purchases of young cattle in the months following the floods.
Saleyard purchases represent only a portion of total cattle sales in Australia because most transactions occur privately between seller and purchaser.
However, data from saleyards indicate it is likely that substantial restocking is underway in flood-affected areas.
Demand for young cattle is expected to remain high due to the $3.3 billion committed by the North Queensland Livestock Industry Recovery Agency for assistance measures, such as restocking grants, freight subsidies for restocking and low interest loans.
Source: ABARES