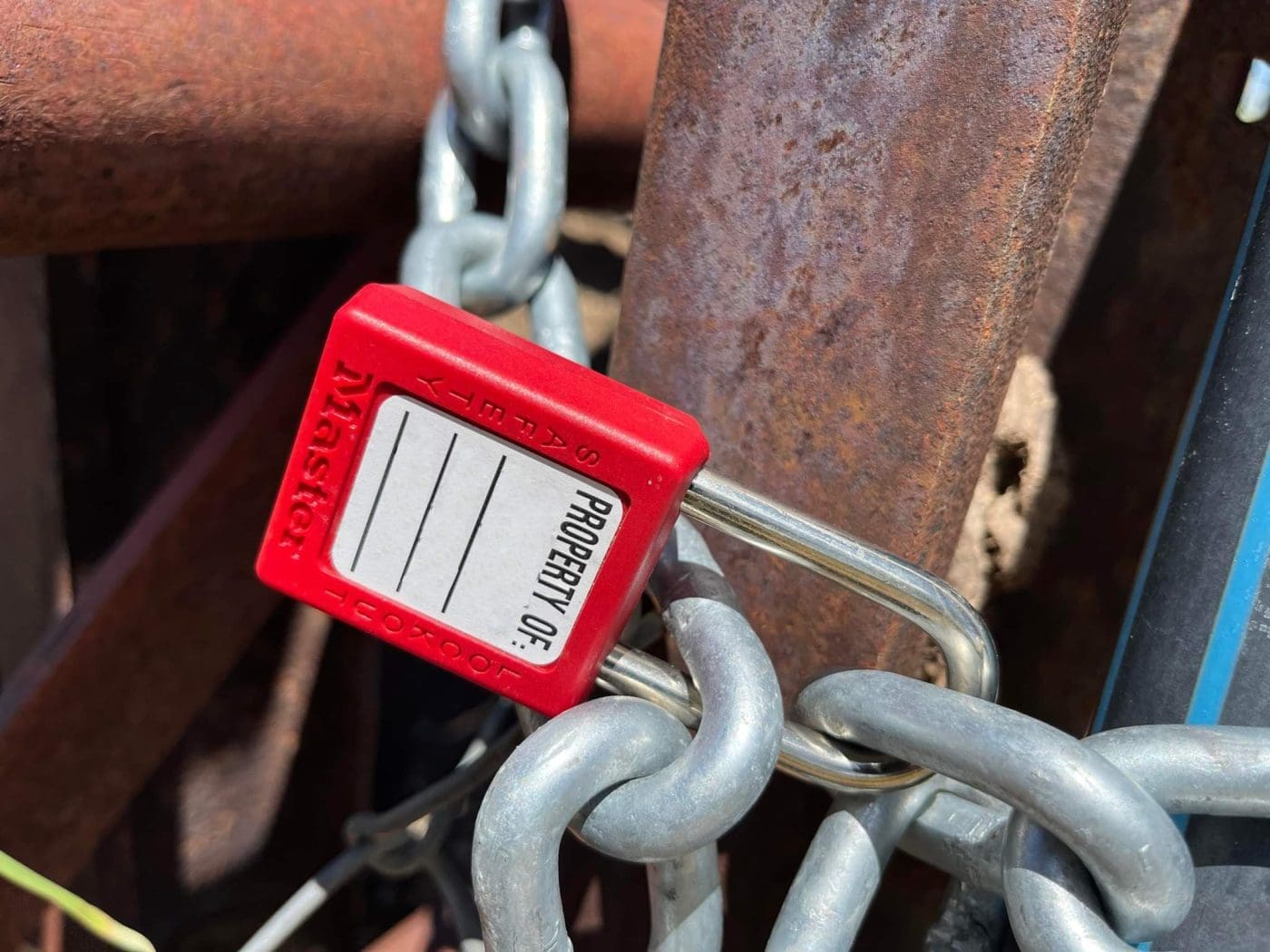 CATTLE trains are set to start in North Queensland at the end of April, with the new contract-holder still negotiating the use of some key infrastructure.
Watco East West, who was awarded the contract for the north west corridor running from Cloncurry through Townsville to Brisbane last year, along with Councils and the Qld Department of Transport and Main Roads are part of negotiations with the former contract holders Aurizon – who own loading facilities at Julia Creek, Richmond and Hughenden.
The line is predominately used to take finished cattle to JBS, Teys and NH Foods abattoirs at Townsville, Mackay, Rockhampton and Brisbane. Townsville is also used as a spelling location.
While Aurizon lost the competitive tender last year, the state government gave it ownership of the loading facilities when it formed in 2010. The company has put padlocks on the gates – preventing use of the facilities.
"For safety and commercial reasons, we have secured the rail loading ramps that connect to the rail corridor," an Aurizon spokesman told Beef Central.
"Aurizon confirms it is in discussions with Watco and will permit access to the rail-related infrastructure including the rail loading ramps, subject to a commercial agreement being reached."
Watco East West director Chris Hood said he was confident the various parties could come to a commercial agreement soon.
"Aurizon has been negotiating in good faith and we are confident we can come to a resolution with them in the coming days," Mr Hood said.
"We're in the business of running trains, not owning cattle yards – we just want to have use of the infrastructure needed to run trains. I am confident we will resolve this and there are alternatives if we can't."
Mr Hood said the Aurizon negotiations were not the only factor delaying Watco's operations, with a derailment between Brisbane and Gympie delaying the delivery of new wagons.
"We have been working on wagons at our base in Warwick and they were supposed to go to Clermont and Julia Creek at the start of March. But that coincided with the floods on the east coast," he said.
"There are still issues with the rail network along the east coast but we are confident we can have trains running on both of those lines before the end of April."
Councils hoping to buy Aurizon yards
While Watco East West's ambitions are only to use the loading ramps, councils along the line are hoping to buy them back.
McKinlay Shire mayor Phillip Curr has been leading discussions between councils and Aurizon. He said McKinlay Shire had been trying to acquire the yards for years.
"About three-years-ago, we thought we had a deal to buy it from them. Council signed a contract, but Aurizon pulled out of it," Cr Curr said.
"I have been trying to negotiate with Aurizon to sell all three yards back to the relative councils, so this doesn't happen again. There's no money in having the yards, everyone knows that, but it is important for the community to have access to them.
"We had one of the meatworks in town the other day and they were worried about how and if the rail was going to work – that's why we need a permanent solution. The real problem is that the state government should never have handed the yards to Aurizon in the first place, they should have been given to councils."
Cr Curr said shutting off access to the existing rail yards mainly served as nuisance value, as building a new facility was a viable option.
"If we can't come to agreement, council will have to look at building a new facility in conjunction with the state government department," he said.
"Aurizon doesn't want to do a deal with council and wants to make an agreement with Watco East West and that's not an option for us.
"In terms of public infrastructure, building a new set of cattle yards isn't a big expense. But it makes no sense to have a perfectly good set of yards sitting there going to rust because we can't come up with a deal."