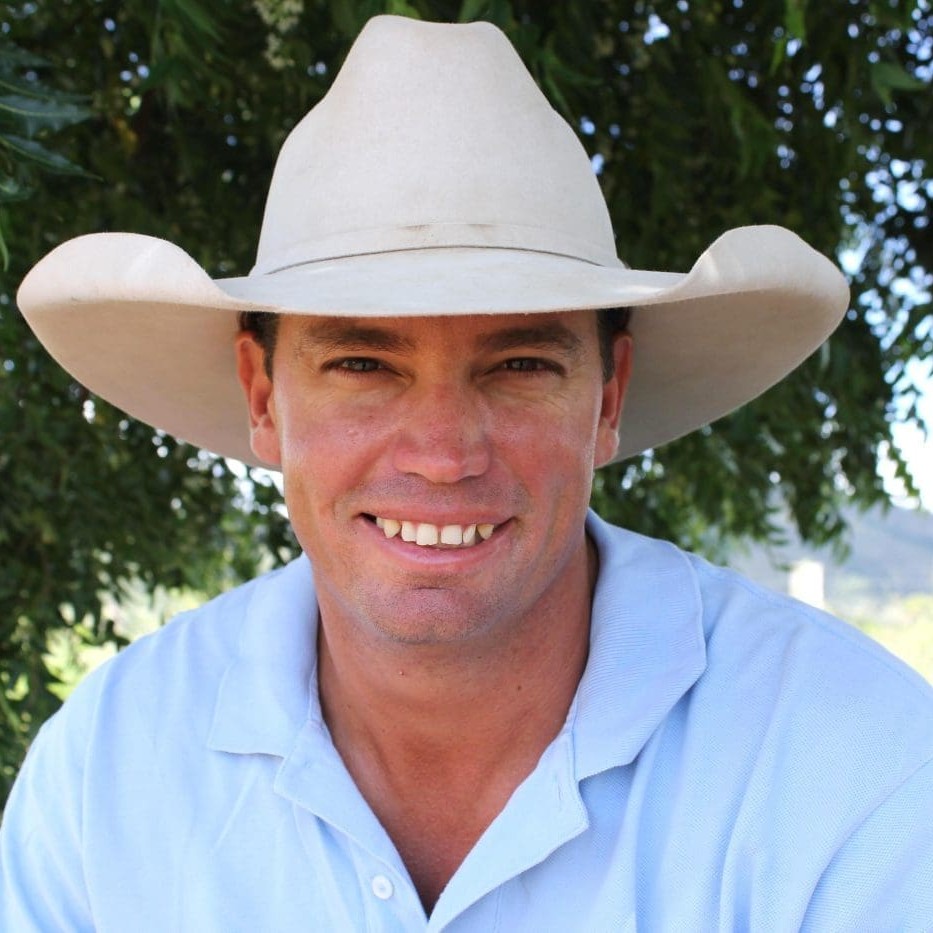 A desire to breed hardier cattle led a Central Queensland beef producer to a Nuffield scholarship and the trip of a lifetime.
Ray Vella is a beef producer with a passion for genetics, which extends to running a program breeding his own bulls on his Marlborough property.
However he came to the realisation there was a need to improve the genetics in his herd to breed a more adaptable, hardier animal – and there was no better way to learn about that than by going to visit the world's best, a Nuffield press release issued yesterday said.
"I wanted to search for genetics solely grown on pasture-based systems and the methods they used to do that," Mr Vella said.
"I believe many cattle these days are getting too soft, and we need to have cattle with more adaptation for ticks and other parasite challenges and drought, to be more productive."
With the choice of some expansive cattle operations around the world that he could have visited, Mr Vella set his sights on the Americas.
He visited Brazil, and US states of Texas, Colorado and South Dakota, and then on to Canada.
"I tried to research every part of the industry, so I went to cattle producers, researchers to talk about genomics, including looking at Estimated Breeding Value (EBV) recording."
"I learnt most from practising beef producers because they would tell you straight the good things that worked, and then the bad things that didn't," he said.
One of the most important lessons he learnt while studying was the need for good record-keeping.
"Good EBV recording is important, as well as the structure and discipline required to keep good genetic records," Mr Vella said.
So how does he rate the performance of the Australian seedstock sector in beef genetics?
He believes Australia is very competitive, on a global scale.
"We're very good stockman, we handle cattle a lot quieter, stress-free and we're breeding cattle for our environment and for the market as well, so we are up there with the best," he said.
That assessment, however, did not take away from one of the highlights of his travels, the Lasater Ranch in the US state of Colorado, where the American Beefmaster breed was founded.
"The visit to Lasater Ranch showed me that one of the best forms of culling is when nature sets the standards – the Laseters' selection methods could be used in the commercial side of the industry, or in a stud operation," he said.
While Ray acknowledges that changes in beef genetics takes time, the Nuffield scholarship experience had had an immediate and resounding impact on him.
"It's been the trip of my lifetime. It has changed my life for the better, it's just something that has to be experienced to be understood, and I'm really grateful to Nuffield for giving me this opportunity," he said.
Ray Vella's scholarship was supported by Meat & Livestock Australia.
His presentation on findings delivered to this year's Nuffield Australia conference held in Toowoomba can be viewed here: http://vimeo.com/54518427
About the Nuffield Scholarship:
Nuffield Australia is an organisation which provides opportunities to Australian farmers between the ages of 28 and 40 to travel the world investigating a research topic important to them and Australian agriculture.
Applications for the 2014 Nuffield Scholarship program are being taken through until June 30 this year, for travel in 2014.
More details can be found at www.nuffield.com.au